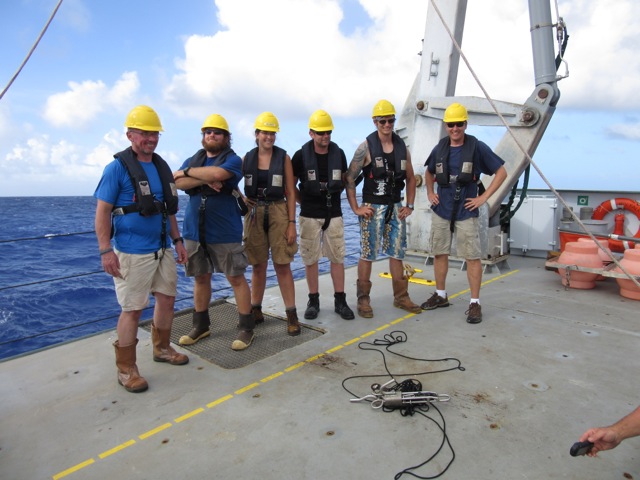 In this trench business we are often asked things like "what benefit does this have to society" and "who cares?". Those who ask, "who cares?" should not be spending time reading blogs like these.  However, the answer to the former is two-fold:
Why not explore it?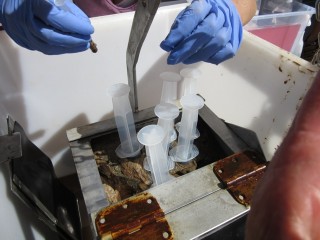 First, there are still some fractions of society who endeavour to quench mankind's thirst for knowledge.  We all know that information is not knowledge, and that knowledge can only be forged from the gathering of information, hence why we are here.  Straightforward curiosity is often what drives exploration and this is not a new concept.  200,000 years ago, the first humans came across mountains, rivers and oceans and asked "I wonder what's on the other side?". The Mariana Trench is huge deep water chasm, lying well beyond the reaches of everyday life. It is larger than most countries in the world and perhaps the most inaccessible environment in our immediately Earthly vicinity.  Why not explore it?
We are not looking for rare earth metals for our iPod touchscreens, or new pharmaceuticals  for our minor ailments, or oil to burn in our cars that we drive a half mile to the store in, we are exploring a new frontier to gather enough information to allow us to gain knowledge about all life on Earth.  This is why we land vehicles on comets, put men on the moon, populate Mars with robots and sling the voyager space crafts out of the solar system.  The world would not stop turning if we didn't know where the galactic centre is, or if snailfish live in the Mariana Trench, but curiosity keeps us going and ultimately we, as a society, learn things. We do not do this for entertainment, but from time to time we can take a step back and let the natural world fill us with awe.
Responsible stewardship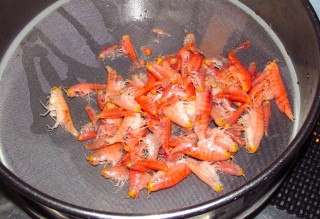 The second response to these questions is one of responsible stewardship of the oceans.  There are countless ocean conservation initiates whose hairs can be split as fine as specific locations, animal groups or even individual species.  However, I, and others, would argue that the long term conservation and maintenance of the oceans relies on understanding the ocean, that is, the ocean in its entirety from the air-sea interface to what lies beneath the deepest seafloor.  This anthropocentric opinion of 'out of sight, out of mind' simply doesn't cut it, and is sadly still common place.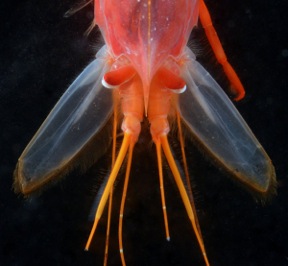 The ocean is deeper that what a person can dive to and film with a GoPro, or fish with a rusty old trawler, but that doesn't mean that anything beyond is of no consequence to society.  Do not confuse curiosity driven exploration with the search for entertainment or stockpiling consumables. We know that the deep sea is not exempt from a changing climate or anthropogenic disturbance, and anyone with a map of the world will quickly know that the largest habitat on Earth is the deep sea, which in turn is intrinsically linked to processes in the upper ocean that we humans are continually meddling with.  We perturb, yet often do not know what we perturb.  Changes that happen in the upper ocean will have an effect on the largest habitat on Earth, yet people question why we study the deep sea.  How can we conserve the largest habitat on Earth if we know nothing about it?  Think beyond the depth rating of your GoPro and embrace your natural and instinctive curiosity, it is what makes us human after all.