Schmidt Ocean Institute's Ship-to-Shore Connection is a free, immersive learning experience for classrooms, lecture halls, aquariums, museums, and community groups. We like to think of them as "virtual field trips," where learners are taken on a tour of R/V Falkor (too)'s main science deck and directly engage with scientists and crew. We always leave plenty of time for questions. 
Ship-to-Shore Connections take place on Zoom and last forty-five minutes to an hour. Connections are recommended for ages ten and up and are currently offered in Spanish and English. Other languages may be available dependent on the science team. We introduce the science taking place on the ship, take you on a tour of our lab spaces, hangar, aft deck, and mission control room, and then wrap up with questions. 
We offer Ship-to-Shore Connections in two formats:
1) Virtual Assemblies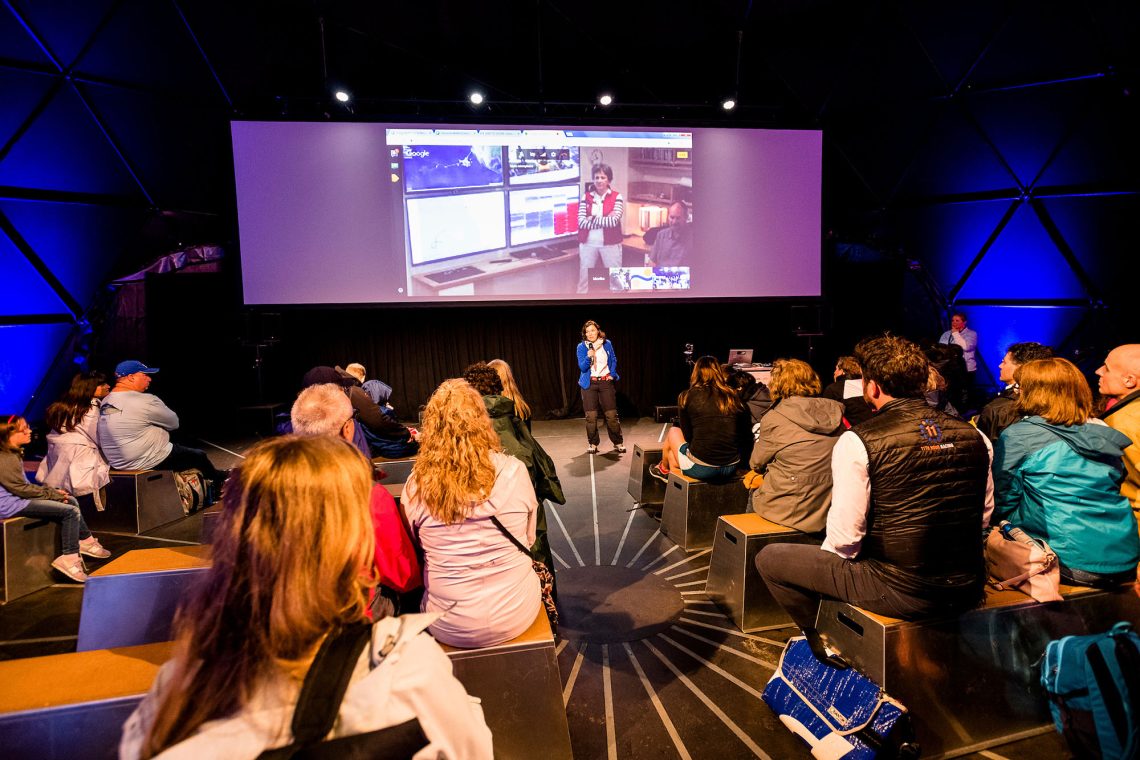 Virtual Assemblies are webinars that you can register your group for. Sessions currently open are posted below. Alternatively, you may request a personalized virtual assembly if your group is larger than 100 participants. To request a Virtual Assembly, please fill out the Virtual Assembly Request Form. 
Virtual Assembly Opportunities & Registration
Virtual Assembly Opportunities will be posted soon. Subscribe to our newsletter and general announcements to be alerted when opportunities are posted online.
2) Small Group Connections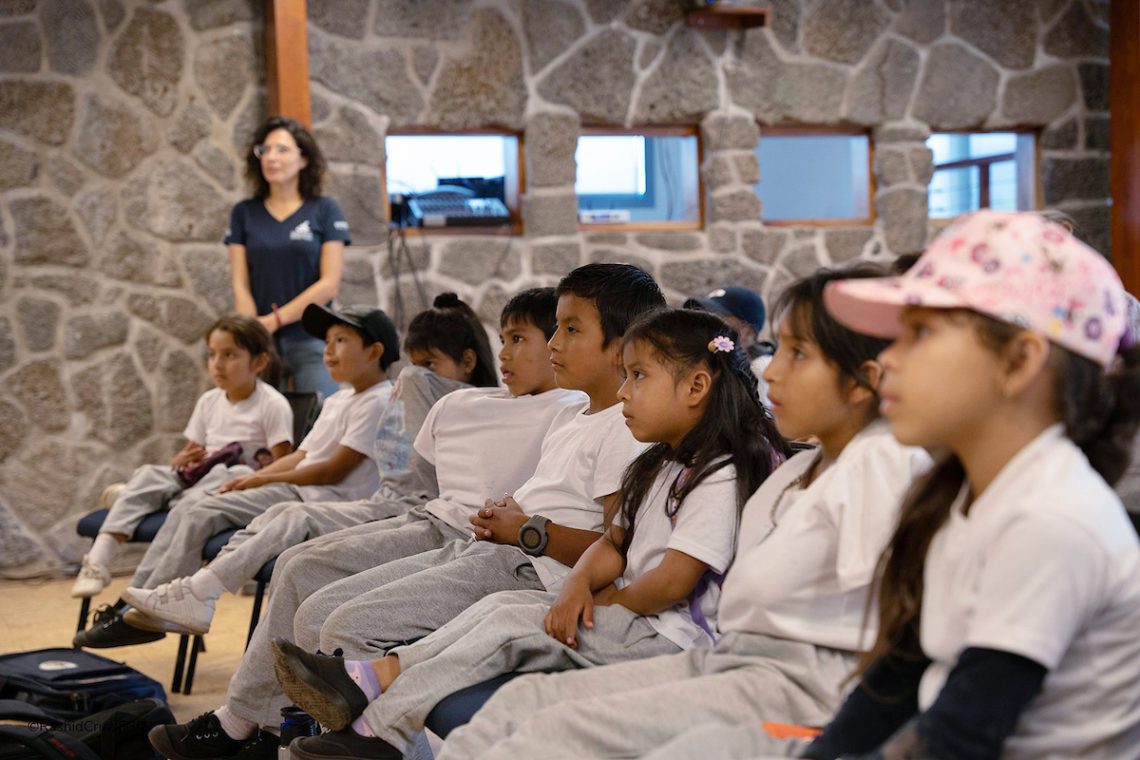 We prioritize small group connections for learning groups located in the region where Falkor (too) is operating. Groups located in Central and South America are currently being given priority for small group connections. Small group connections are for anyone connecting less than 100 people to the ship. The minimum number of participants for these connections is 10. We also offer these connections to organizations serving people underrepresented in the sciences, Spanish-first-language groups, groups serving people with disabilities, and US Title I schools. 
Technical Requirements 
A laptop with video connection and projector

Good sound system/speaker capabilities

Strong internet bandwidth and the ability to connect via Zoom

While Zoom only requires 1.5Mbps to use, our experience suggests that speeds below 5Mbps are not adequate for two-way interaction. For a better Zoom experience, we recommend speeds above 20Mbps.

A commitment to prepare the students for the interaction by sharing about the expedition. Preparation includes following weekly video posts and informational blogs on the website and watching the Divestream.