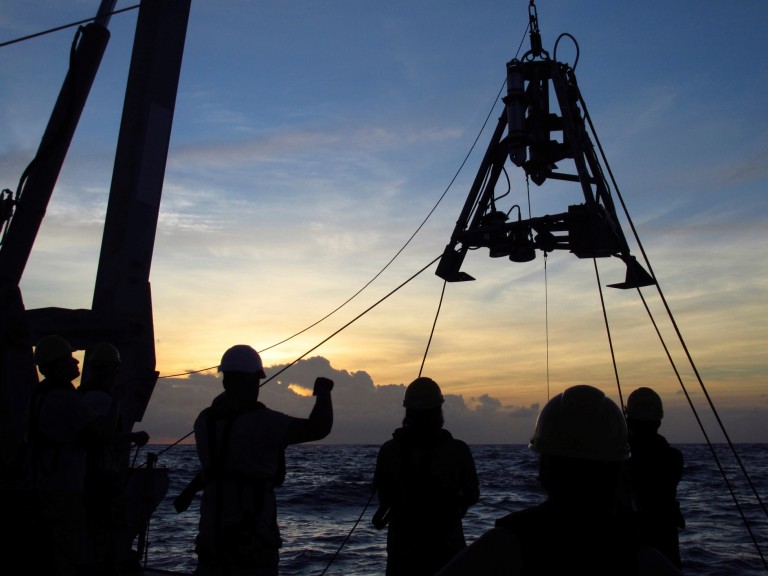 This is my 68th science cruise as a Marine Technician and my first at the Mariana Trench –a career highlight for those who work in oceanography.
However, I am not a scientist by trade and my degree isn't in marine biology or oceanography – its computer science. My job on-board research vessel Falkor is to help the scientists maximize their time by operating and maintaining the advance systems installed on-board the ship. Oceanography has advanced rapidly in the last 30 years and the systems that allow us to explore the ocean demand more and more technical skills, which is where the Marine Technician's fit in.
Marine Technicians have big responsibilities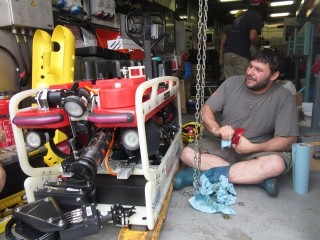 The technician's responsibilities during an expedition are wide-ranging; we act as technical and operational advisors to the science party before, during, and after the science cruise. We also stand in as spare hands on deck and co-ordinate daily activities with the chief scientist while the ship is at sea. Our days are long but rewarding! The Marine Technicians on board Falkor operate and maintain the systems that map the seabed, monitor the ocean currents, weather, and a vast number of additional sensors that help unlock the secrets of the sea.  However, our most important task and least glamorous is that of data guardians. Oceanography and the papers scientists write are based on the data ships like Falkor collect from sensors as they transit across the ocean. The cost to collect this data by putting a ship, science party, and equipment to sea is high, and it is our job to ensure that this data is collected correctly, duplicated, and stored safely. There is often no second chance to gather it! Data collection is a big responsibility but it's a great feeling to know that you have played an important role in understanding the ocean and the related marine conservation.
I have been excited by this cruise since finding out that Schmidt Ocean Institute would be supporting it. Ever since I was a child, I have held the Mariana Trench with awe – who knows what creatures are lurking almost 11 km down? My primary school had an Atlas of the oceans but the Mariana Trench was a major unknown and at that time only two people had ever travelled that deep – that has since increased to three. While we are not sending people into the Trench this cruise, the Falkor is equipped with a comprehensive suite of systems that can explore these depths. It represents a huge challenge to manufacture equipment that can survive the intense pressures encountered at these reaches, and Schmidt Ocean Institute has been working with collaborators for the last year to produce the equipment and tools for this cruise.
New landers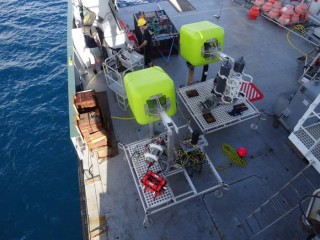 On top of my ship duties, I am working with our technical team to support Schmidt Ocean Institute's newly built 11km landers that descend to the seabed, take sediment and water samples, and video before returning to the surface with this valuable data. The questions our scientists are asking are fundamental and each deployment brings back new discoveries and innovative questions about ecosystems in the world's deepest spot. Right now it's like living a National Geographic or Discovery Channel documentary, but you have the ability to shape the outcome. Sit back and enjoy the journey – everything from here on is pure exploration…..