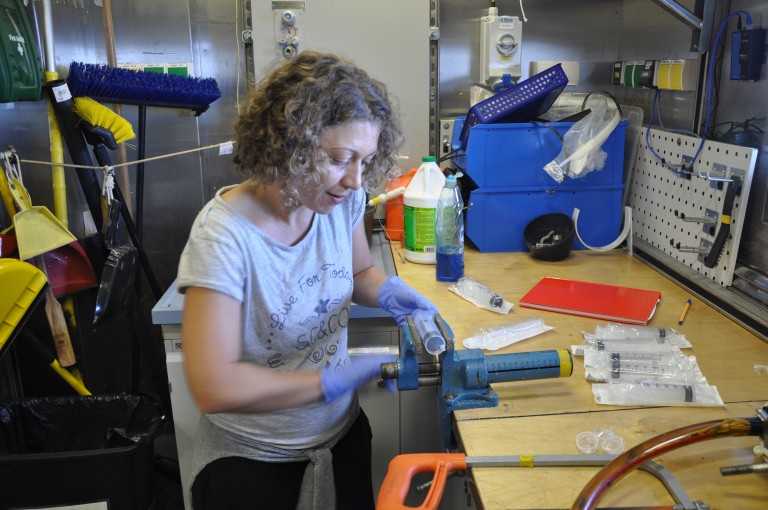 How would you survive if you were living in a cold dark place with limited food supply and tonnes of water above you?
Well, that is the question that we are trying to answer while exploring the Mariana trench, the deepest place on Earth. In order to answer this question there are two key things that need to be explored. The first is food input, and the second but equally important is the physiology of Trench "residents".
Food input and bacteria importance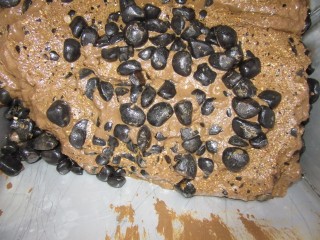 The majority of the food input in deep waters is coming from the sea surface in the form of organic matter, but in most cases until it reaches these extreme depths the most nutritious compounds are being eaten by the organisms occupying the upper ocean.  This is where bacteria play the most important role. These organisms are able to convert the poor quality food reaching the bottom into a nutritious one that will be consumed by animals living close to the sea floor. We have been collecting mud samples in order to qualify and quantify food input, as well as to quantify bacteria abundance.
Physiology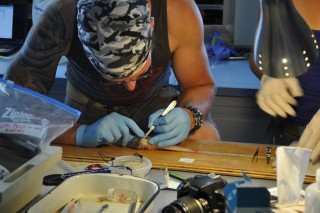 Organisms living in the extreme depths, where the trenches are, need to have adaptations that can allow them to survive under cold temperatures and high pressure. These environmental conditions can affect components of the cell membranes, such as lipids, that may result to the death of the organisms.  My intention is to explore these lipid composition of the cell membranes in trench fish, and compare them with the lipids composition of the cell membranes in fish living in shallower waters. This hopefully will allow me to identify hadal fish adaptations to low temperature and high pressure.
Equipment and process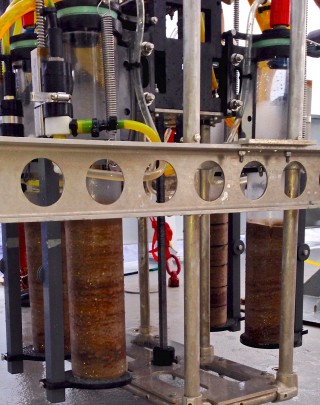 In order to explore the quality and quantity of the food input and bacteria abundance, scientists on board Falkor are collecting mud with two of our landers, the free vehicle coring respirometer (FVCR) and the rockgrabber. Bringing mud to the surface from hadal depths is one of the harder tasks of the cruise. Although, up to now we have managed to recover a fair amount of samples to keep ourselves busy now and when we return back to land.
As soon as the mud arrives on board it is transferred into the cold van, and the process begins. The mud cores are sliced into fine layers so that we can observe variation among the different depths of the cores. In addition to the mud, we sample tissues of fish caught from the big and wee traps, in order to examine the physiology of these organisms. The collection of fish has proven to be a bit easier and we have also managed to catch lots of fish to work with. I am so looking forward for our exciting results!