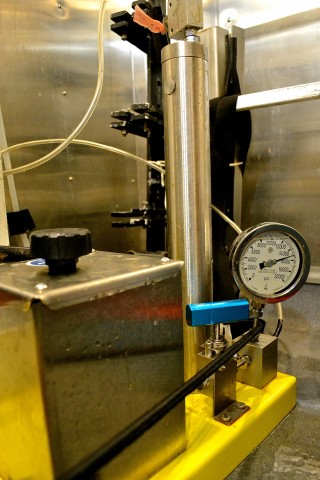 Think about the last time you went for a swim in the ocean. If you're anything like me you undoubtedly got water in your mouth, your nose, and your ears. Taste that? No, not the salt. I'm talking about the 10 million microbes you just got in your mouth.
Every milliliter of seawater contains approximately 1 million microbial cells. Take a second and think about all the microbes inhabiting the world's oceans!  Microbes can do everything (except maybe defy gravity) and live almost everywhere you can think. Sadly a few disease-causing bugs give the rest a bad rap, but without microbes the life you know would not be the same.
It's microbes all the way down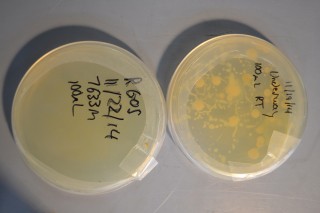 Many microbes living at the surface of the ocean are photosynthetic, using light to fix carbon dioxide into organic compounds, sort of like little plants. These photosynthetic oceanic microbes are colloquially known to be responsible for producing the oxygen in every other breath you take. When these and other microbes die, they sink into the deep ocean and provide a food source for everything beneath them. As we get deeper, the number of microbes continues to get lower until there is over 100 times less than in the surface ocean. This is due to a lack of light and energy, low temperatures, and high hydrostatic pressure in deeper waters. I study these hadal ocean communities and try to tackle very basic questions – who's there, what are they doing, and how are they able to live in such an inhospitable place?
The most obvious way to answer these questions is to try to grow them in the lab and study them in detail. Despite their large numbers we can grow less than 0.1% of all known microbes, but an even smaller percentage of those in the deep ocean. It's like they are picky eaters – we can't figure out what they want!  We suspect that many of the microbes in the hadal ocean are obligately piezophilic, meaning they not only like living under high pressure, but require it for survival. Therefore when the samples are collected we immediately put them back under high hydrostatic pressure using titanium pressure vessels and a hydraulic pump.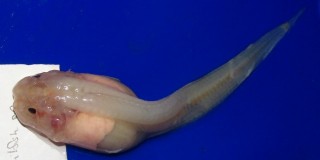 So if we can't grow them, now what? One method is to filter large (read: trench-level-pressure-soul-crushing) quantities of water onto a membrane that collects all the cells in one place and then extract the DNA. We then read the DNA and see the diversity of who is there. When we used a similar technique for samples previously collected from the Mariana Trench, we found the presence of over seven candidate phyla – groups of microbes from which we have no cultured representatives and know next to nothing about. For perspective, humans and snailfish are more similar to one another than these microbes are to each other! This level of microbial diversity and the presence of unknown groups is not limited just to trenches – it's in every sample you look at. This lack of understanding is both exciting yet unacceptable, considering the profound impact microbes have, to me.
Why can't we give love to microbes?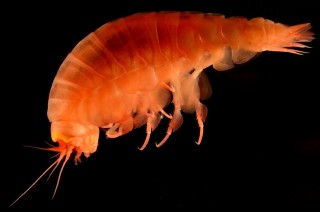 Microbes are not just free-living in water and sediment. Microbes are especially abundant in your gut and changes in these communities can lead to metabolic dysfunction and disease. Why should deep ocean fish and amphipods be any different? Indeed, some of the most pressure-adapted microbes we have in culture have come from the microbiomes of amphipods. Maybe microbes are one of the reasons certain fauna are able to live in the deep ocean. Who knows? But next time you see a microbe, you should thank them, they are altogether good people.