At some point, whenever you are a chief scientist, there is a moment when you suddenly realize that the focus is about to be all on you for a while.
Once upon a while you wrote a proposal.  Some friends of yours thought it sounded harmless enough that they would lend their names (and ideas) to your plan.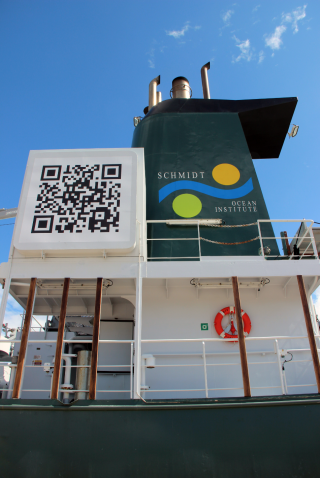 Then an organization like SOI thought those ideas sounded pretty cool – and they noticed that you had friends with cool credentials, too.  So they decided to trust you.
They ALL decided to trust you.
Hmm….
But before we worry about that too much, there are the final preparations to take care of.  The last packages arrived on Wednesday morning while we were receiving a thorough briefing on the ship – everything from how to do laundry, where you must wear safety boots and where you really mustn't through to safety procedures, where – on this ship – the plan for abandoning ship and entering life-rafts is particularly advanced – basically you slide down a giant inflatable slide that funnels you straight into the raft.  For those of us about to head out to sea it is really reassuring to know we are in such safe hands, though we hope we never get to use it.  For those of you back on dry land, I predict you would pay good money to try it out if it was on offer near you as a Fairground Ride.  Seriously – I would.
The afternoon was a final time to make sure all was ready for departure.   Jeff took one team (guided by Max's iPhone) to find Target and keep their local store in business for the next few weeks, I suspect, with all the last minute "essentials" they acquired (good job I rented a mini-van for this port-call).  Meanwhile, Chip took his rental car (somewhat more stylish) back to be dropped off.  In the evening was one final chance to head off the ship and feel what it is like to walk 100m or more in a straight line without getting wet – next chance to do that will be in Jamaica!
So now we are all set and ready to go.  We have a fantastic ship, one of the world's most advanced deep ocean robots, a phenomenal crew and a team of world-class scientists.    And we're all heading out to sea tomorrow because we think we have a cunning plan ☺  What happens next is hard to predict – but hopefully good fortune awaits.