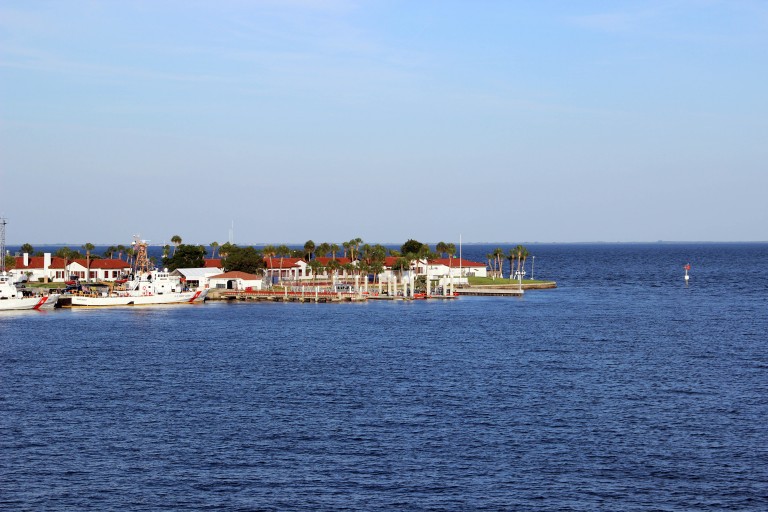 We had a rather quiet day on the ship today with all the Nereus team members working away at getting Nereus further prepared for departure.
In the morning James, Mike and I met with the Captain to plan ahead for the first few days of science operations after which I took an hour to get my cabin straightened out and orderly and then spend some time looking back over the data we collected in 2009 for our main exploration area during Leg 1 of the cruise.  After lunch I started doing a series of shuttle-runs to and fro between the ship and the airport fetching: Ko-ichi, Meg & Kaitlyn (Kaitylyn just here to help us get origanzied); Max & Eoghan; and, just after dinner, Jeff, Jill & Sean.  Happily there WAS just time in between airport runs to meet my other major goal for the day – learning how to shoot, record and down-load video from the new camera I got just before coming away.  Here's my first effort – from Co-Chief Mate, Thiago, skateboarding in the parking lot adjacent to the ship in the early evening.  One thing I was spared until late on, since I was driving to/fro all afternoon, was the impact on the ship because the air conditioning was being serviced.  Temperatures in the lab with our computing equipment got well above 30°C.  How hot is that?
As Roosevelt.E.Roosevelt once (allegedly) said:  It's hot.  Dang Hot.  Real Hot.
We'll be hoping the cooling starts working again tomorrow.