"Technology is the answer, but what was the question?"
I revisit this thought often, especially when posed with how to incorporate new technology into my creative process with awareness for its impact on the world. The question was originally proposed by the unconventional and remarkable architect, Cedric Price over 50 years ago, and the question remains a timely inquiry. Technology has no doubt significantly changed society in numerous ways – even accelerating in recent times – but has been present throughout history, from the development of agriculture to the industrial revolution.
Technology has been pivotal in making this research cruise a reality, at an order of magnitude. From the Schmidt's, who founded the Schmidt Ocean Institute, to the essential functions and navigation of the Falkor, to the highly sophisticated tools and instruments that the scientific team has been using to collect their data. Zooming in closer, from the humble position of the Artist-at-Sea, technology has partly facilitated a collaboration, and helped ideas to materialize (literally) while floating on a ship surrounded on all sides by clear blue water.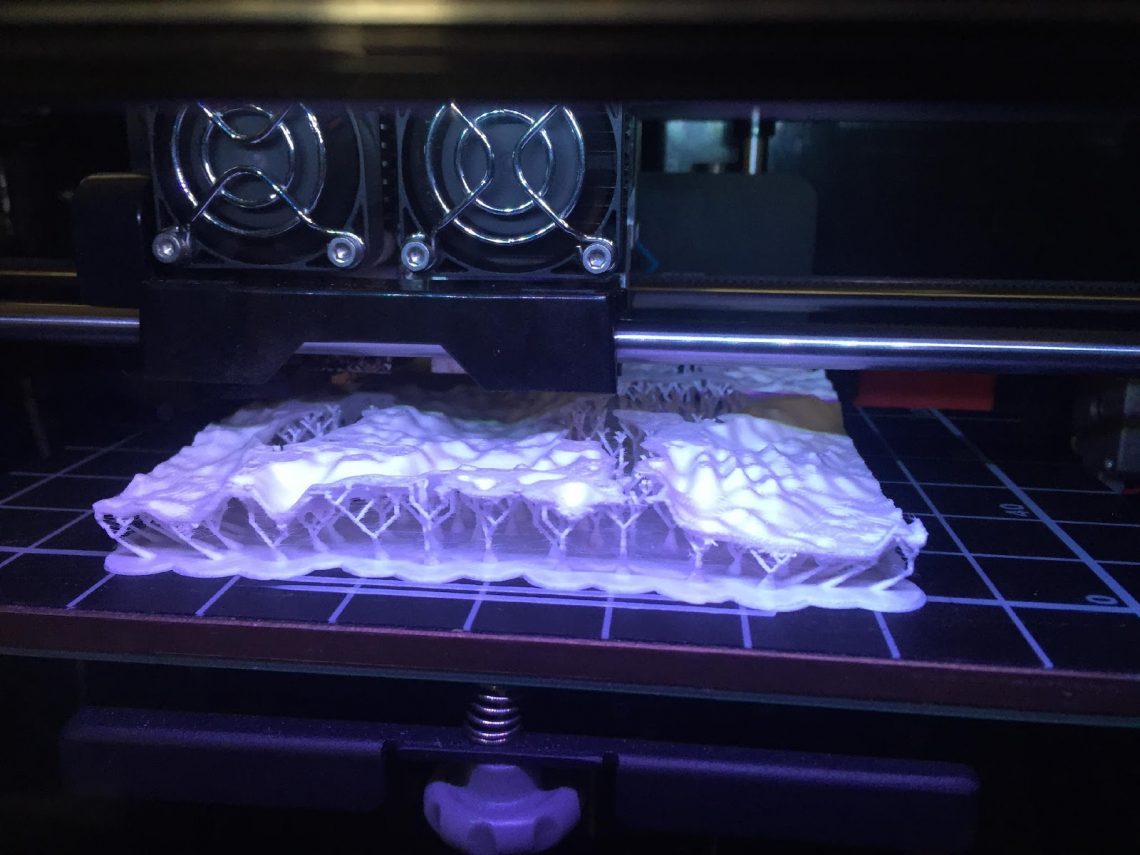 Building on the exchange of methods and practices along with in depth conversations with the scientific team, my creative process has become an experiment of my own. Bringing the final element to the 3D prints of wave slope data, I decided to add the essence of the deep blue ocean to the white PLA forms using cast resin.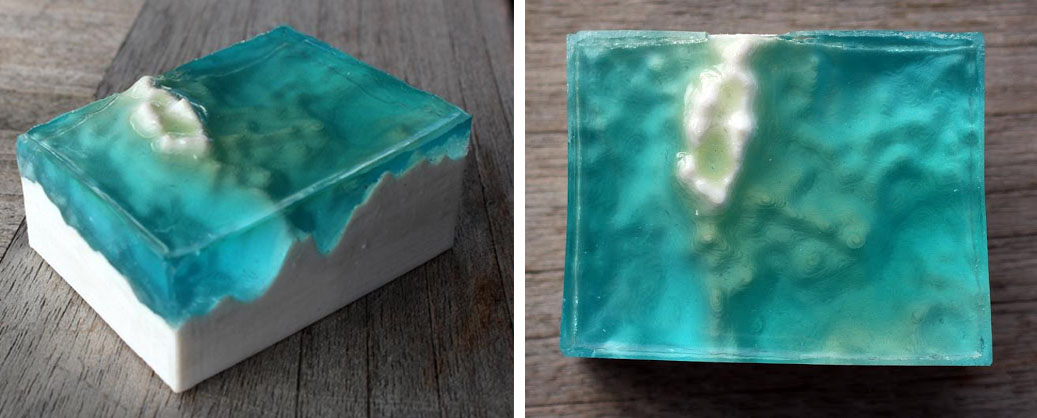 So what was the Question?
In the infamous words of Russian Playwright Anton Chekhov, "The role of the artist is to ask questions, not answer them." When I set out to join the cruise as the Artist-at-Sea, I was inviting a new, previously foreign experience – setting out to spend 35 days immersed in an unfamiliar marine environment. Not only do I adamantly believe that experience is crucial to the synthesis of knowledge, being immersed in natural landscapes drives my curiosity and leads to new inspiration. I don't know the answers. But if technology has played a part in making this new experience possible, I am humbled and immensely grateful to have been given this opportunity, and I recognize the privileged position that enables me to ask questions of this nature.