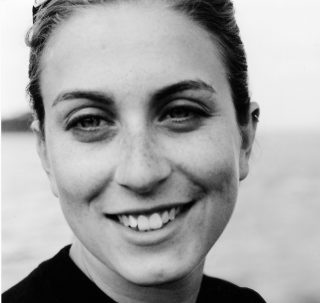 Adrien Segal is an artist based in Oakland, CA. 
Taking an interdisciplinary approach that integrates scientific research, data visualization, history, and landscape, sculpture is the visual language Adrien uses to reconcile reason and fact with an intuitive experience in form and material. Previous artworks have incorporated national water consumption statistics, 30 years of annual snowfall levels, and tidal patterns in the San Francisco Bay.
Her work has been exhibited internationally in galleries and museums, and is published in several books and academic journals, including Boom: A Journal of California, Data Flow 2 and American Craft. She has been an Artist in Residence at the Bunnell Street Art Center in Alaska, Oregon College of Arts and Crafts in Portland, Oregon, Autodesk's Pier 9 Workshop in San Francisco, and most recently at Bullseye Glass in Emeryville, California.
Adrien has held Visiting Artist positions at San Diego State University and at California College of the Arts, where she received a BFA in Furniture Design. In addition to teaching, she pursues her creative practice out of her studio on the former Naval Base in Alameda, CA.
Cruises: