I started my preparation for our Twilight Coral expedition aboard R/V Falkor by learning about Ashmore Reef and the science party I would be joining. Despite knowing the name, I actually had no idea that I was about to set off on an expedition to visit the jewel in the crown of Australia's 58 protected Marine Parks. Arriving in advance of the science party allowed me to familiarise myself with the ship and meet the crew. I was warmly welcomed by the crew into their home, which would also become mine for the next three weeks. As a land-based visual storyteller, it was hard to envision what working at sea for an extended period of time would be like, but it didn't take long to find my sea legs.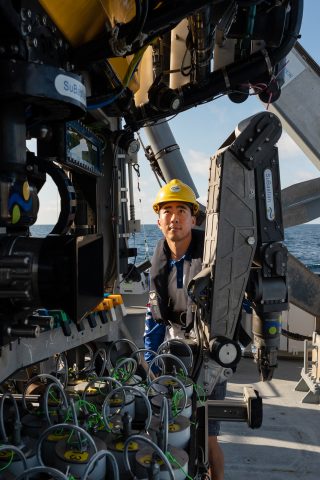 Two days flew by as we steamed toward Ashmore Reef. The science party used this time to prepare their site plans and sample collection workflow. This trip will also include hyperspectral imaging technology which is believed to have never been used in the mesophotic zone (50-150 m depth). However, R/V Falkor is already equipped with some pretty amazing technology, and a grade-A team to operate it.
Since I boarded Falkor, each time I walked past the workshop out onto the Aft deck I would catch one or more ROV technicians regularly fussing over their big yellow friend, SuBastian. Watching the way these big tough technicians tenderly cared for this huge yellow creature really took me aback. They would often be spread between the science control room and out with SuBastian, communicating rapidly over their headsets as they were troubleshooting or calibrating a part of SuBastian's complex system. The way they seemed to be regularly checking and double-checking each cable, connection, and camera felt like they were treating this dive at Ashmore Reef as SuBastian's first. In fact, this meticulous attention to detail defines the team and, more broadly, the whole R/V Falkor crew.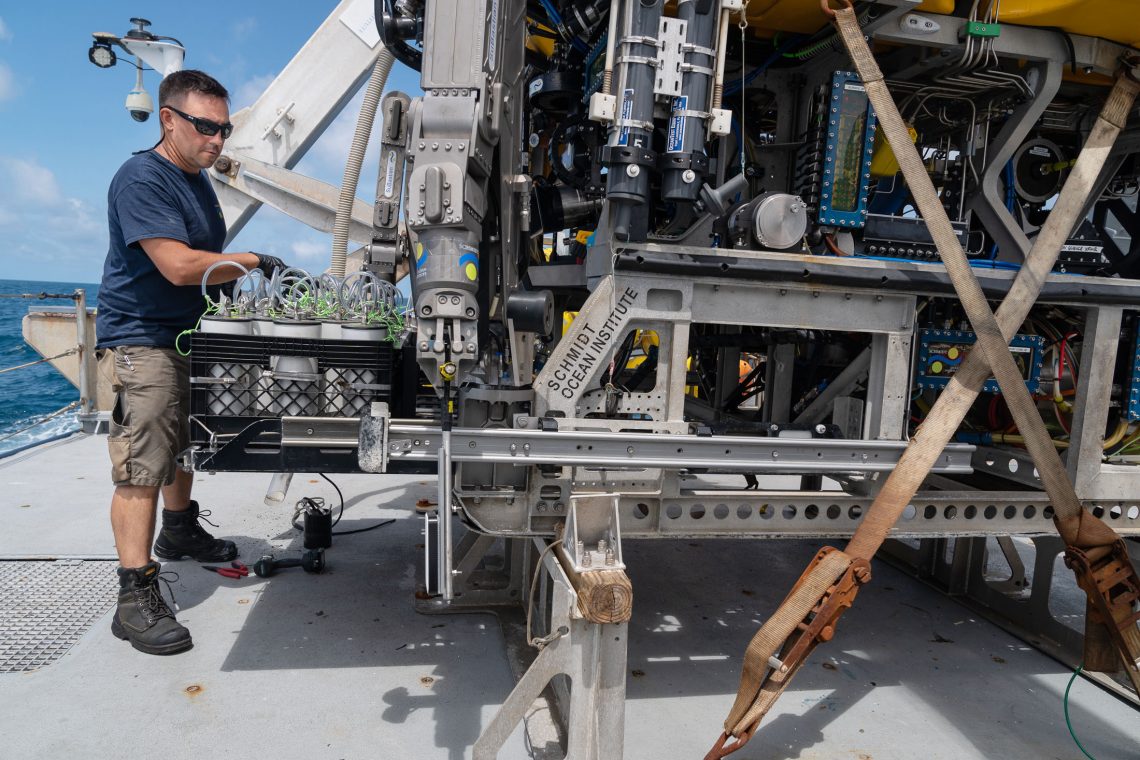 This small ROV crew have all had different paths that have led them to the Schmidt Ocean Institute and SuBastian. Some have been here aboard R/V Falkor since SuBastian was built, and others have come since then. I worked out that between the ROV crew, there are collectively more than 43,000 hours of time spent working with SuBastian.
'Researchers have settled on what they believe is the magic number for true expertise: 10,000 hours. ' Malcolm Gladwell – This tells me that the care and consideration taken by the ROV crew with SuBastion is the work of masters.
As ROV SuBastian sunk through the turquoise waters towards the twilight coral, the science party eagerly crowded in around the science cam along with hundreds of other viewers around the world waiting eagerly to see what SuBastian would illuminate in the mesophotic zone.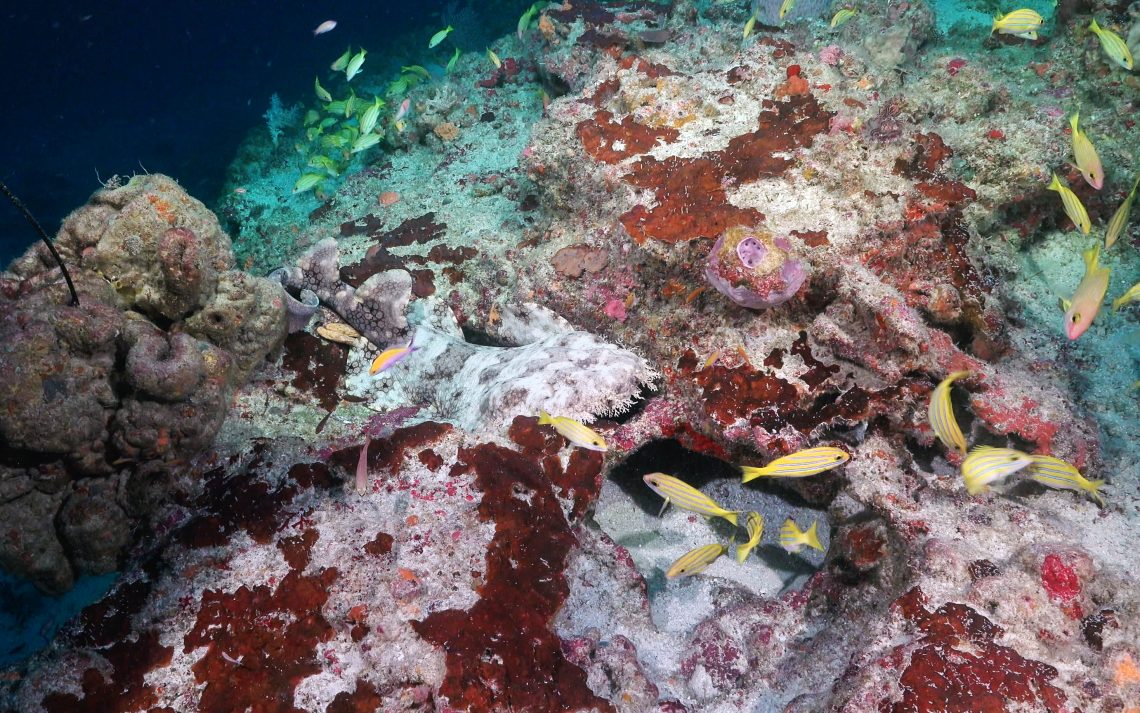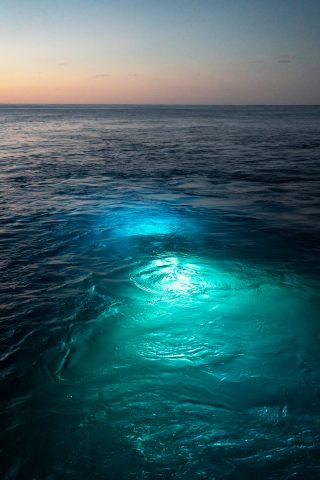 The first day of diving laid an exciting foundation for the science party of what might lie ahead for the coming few weeks. With an eerie green light signaling SuBastian was almost ready to breach the water's surface, members of the ROV team and other Falkor crew were ready to welcome him back home.
As the last of the evening light was fading away over the horizon and the science crew had transferred all their specimens to the wet lab to begin documentation, the ROV technicians were still busy at work with their SuBastian. Tightening screws, testing pumps, and checking lights—all this to make sure their mechanical colleague would be ready to dive again in 10 hours during the dark of pre-dawn.