On our way at last…
It feels like we have been planning this voyage forever! What started as a spark of an idea back in 2017 has finally become a reality as we depart Darwin Harbour for
Ashmore Reef
on the edge of Australia's northwest shelf.
It was April last year that we had hoped to undertake this voyage, but unfortunately, Covid had other ideas. So, after a 12-month delay, we are even more excited than usual to be heading out on this special voyage of exploration.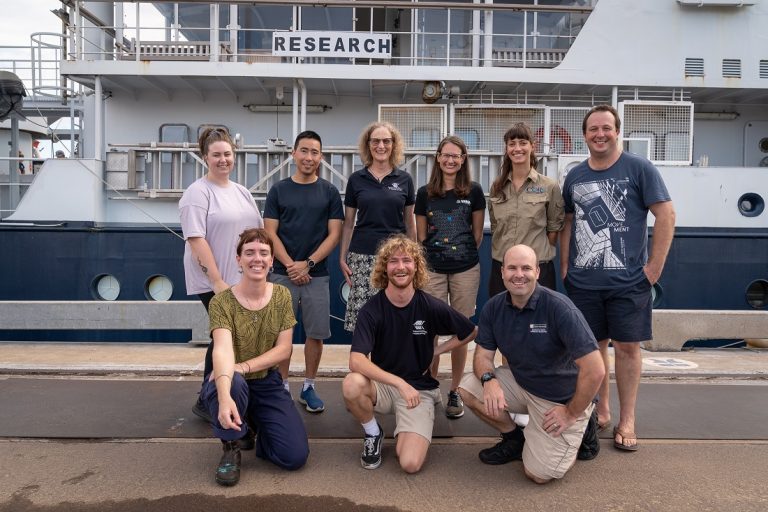 Collaborating to explore our reefs…
I am joined by colleagues from the Australian Institute of Marine Science, Western Australian Museum, University of Western Australia, and Curtin University to explore the mesophotic reef systems of Ashmore Reef. Mesophotic means middle light—so the reefs we will be studying are those that extend from 40 m depth to around 100 m depth, which is about the maximum depth that sunlight penetrates through the clear waters of the ocean.
Ashmore Reef is an Australian Marine Park—so every piece of information we collect on this trip will be invaluable to help understand what is unique about the reef, and to inform management of the park to ensure the reef remains healthy for future generations to enjoy. Although we know a lot about the shallow parts of Ashmore Reef, the deeper areas are relatively unknown—so every day I am certain we will come across something new.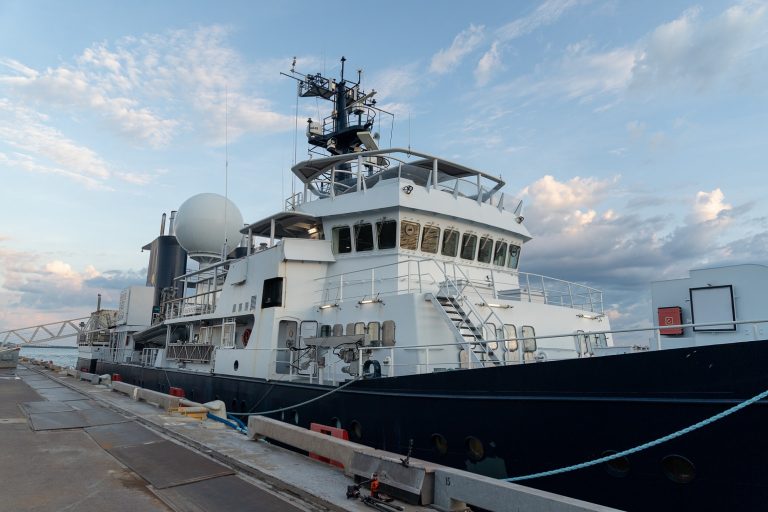 Novel science…
What makes this trip remarkable is the fantastic ROV SuBastian that will enable us to dive below the shallow reef areas, which are typically studied by SCUBA diving, to develop a detailed understanding of the species that live in the mesophotic zone. With the SuBastian we will be able to collect high-resolution images and take samples of marine creatures on the seafloor to help us understand the biodiversity of the reef systems. Will also be testing new technologies including hyperspectral imaging for monitoring the health of mesophotic reef systems and creating detailed maps of the seafloor around the reef.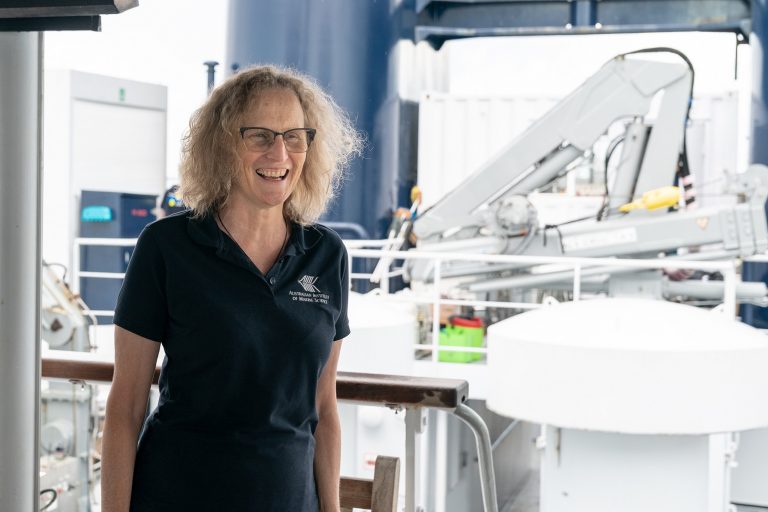 Patience is a virtue…
It will take us about 48 hours to steam from Darwin to Ashmore Reef. It is going to feel like forever before we get there, and the excitement is building on board the closer we get. During our transit time, the science team will be busily working through the details of what we will try to achieve each day, to make sure we can get the best possible scientific outcomes with the short period of time we will have on the R/V Falkor. I am looking forward to being able to share our journey with you!