Having studied corals from the Great Barrier Reef to Antarctica, it is easy to think I have seen it all. But experiences like the Australian Mesophotic Coral Expedition are humbling and make me realise just how much more there is still to learn about our oceans.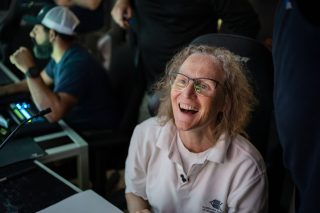 We have discovered so much about the mesophotic zone at Ashmore Reef during our expedition. The diversity on the seafloor is incredible, and we have explored everything from Halimeda beds, coral habitats, and sponge gardens to deep sand banks. Thanks to the amazing cameras on Remotely Operated Vehicle (ROV) SuBastian, we have seen some of the tiniest of creatures living on the seafloor, many just a few centimetres in size, and in more detail than we could have imagined.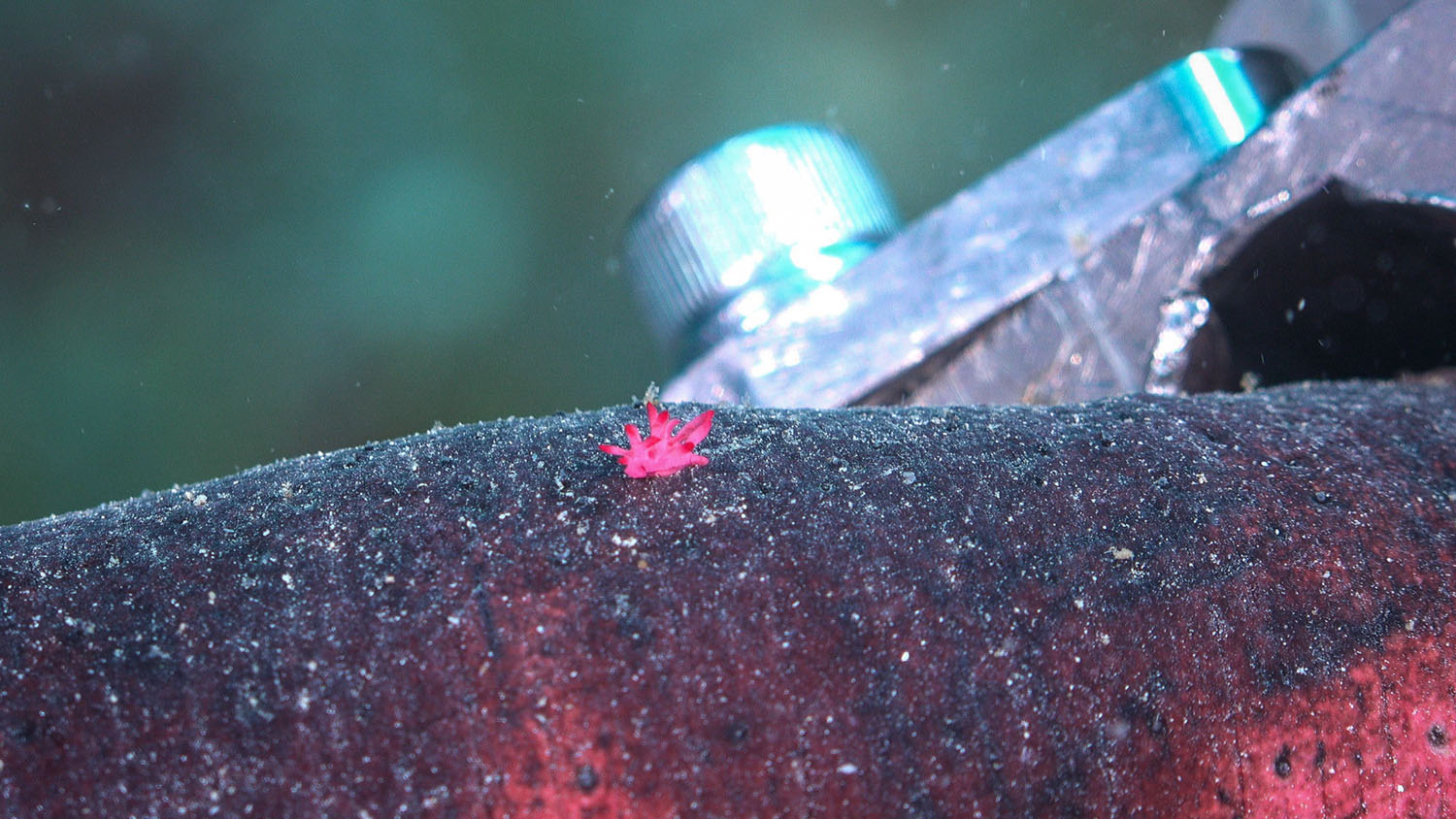 The Science team and Falkor crew were just fantastic, and due to their hard efforts and dedication, we accomplished everything we set out to do on the voyage. We completed a full circumnavigation and, for the first time, mapped the entire mesophotic zone of Ashmore Reef in high resolution. We spent 140 hours surveying the seafloor with SuBastian, collected over 270 specimens for the museum, scanned 175 animals to determine their hyperspectral signature, filtered 56 water samples for eDNA, and collected more than 100 mesophotic coral samples for genetic and physiological studies. An impressive list, but of course, the hard work really starts now, when we return to the lab to undertake the process of sample and data analysis and truly start to piece together the story of Ashmore's mesophotic zone.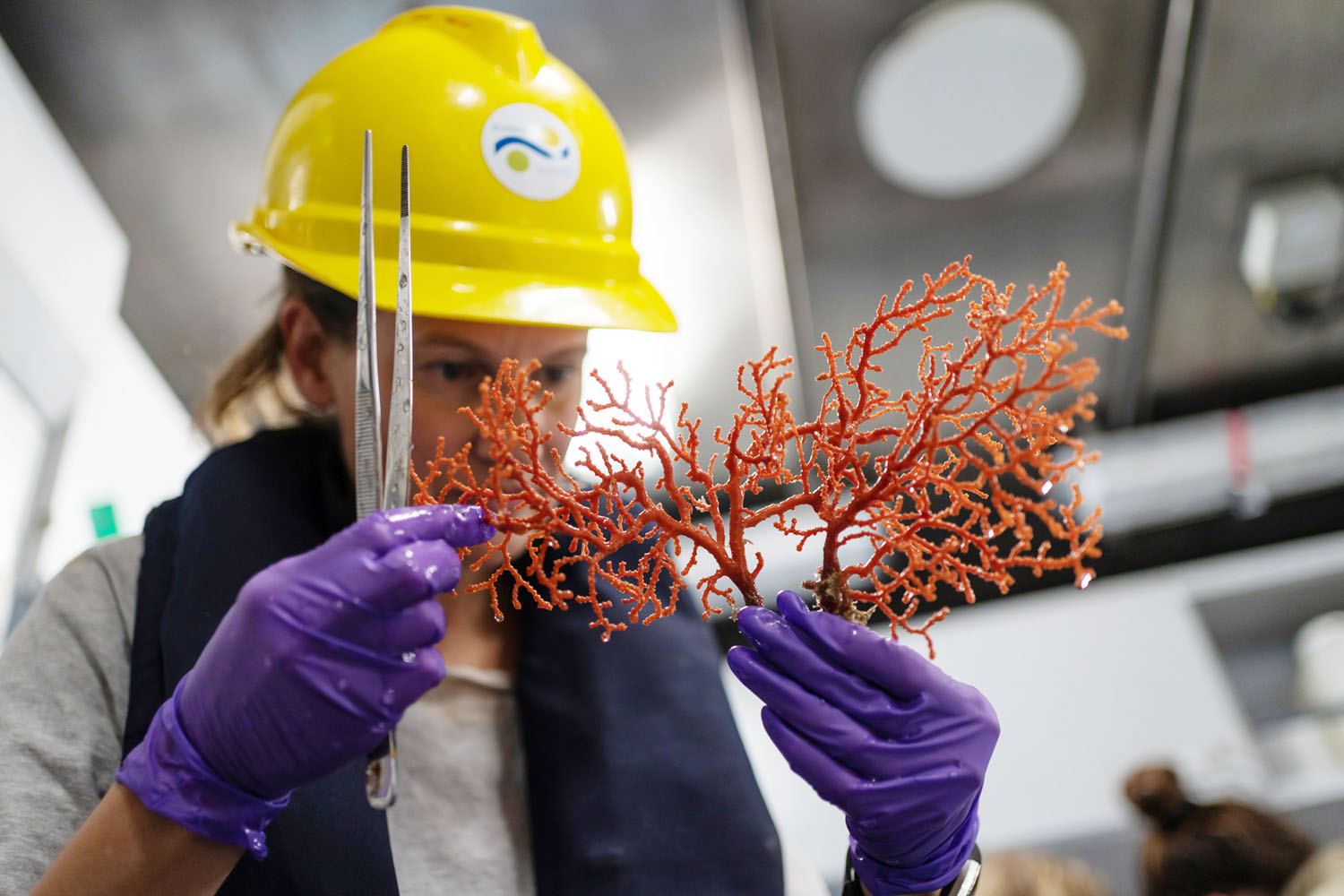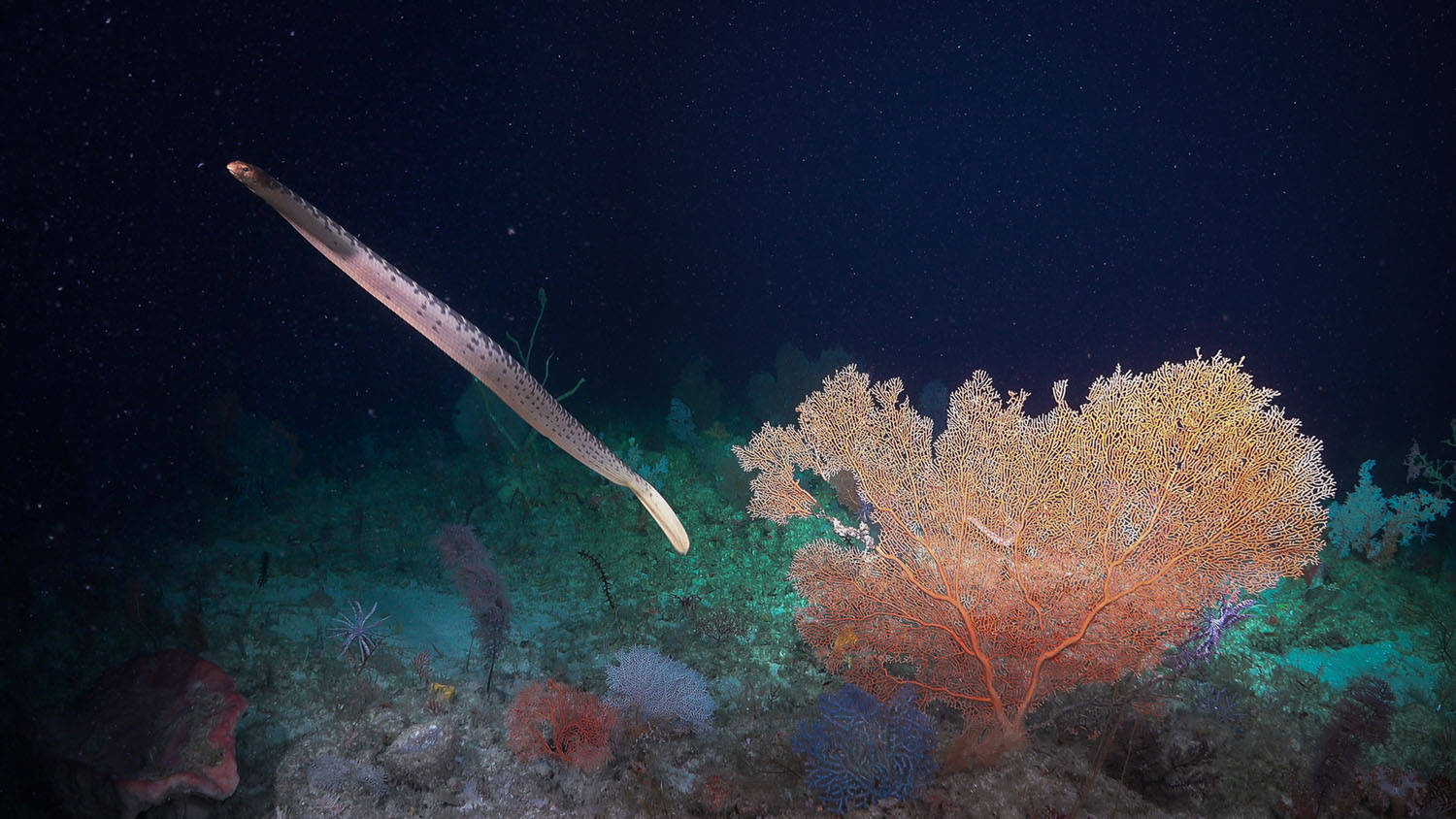 We had a number of surprises on the trip, with our observations of over 50 sea snakes among the highlights. Sea snakes disappeared from Ashmore Reef around 20 years ago; seeing so many on this trip gives us hope that the populations are recovering. Likewise, shark numbers on Ashmore Reef were low in the early 2000s associated with illegal fishing. Still, we saw sharks on most of our dives (even though they tend to avoid the ROV), which also shows that the management of the marine park is helping build and maintain important marine communities. It is also great to know that the knowledge we have gained over the last two weeks will make an important contribution to the ongoing management of the reef and help preserve this reef ecosystem.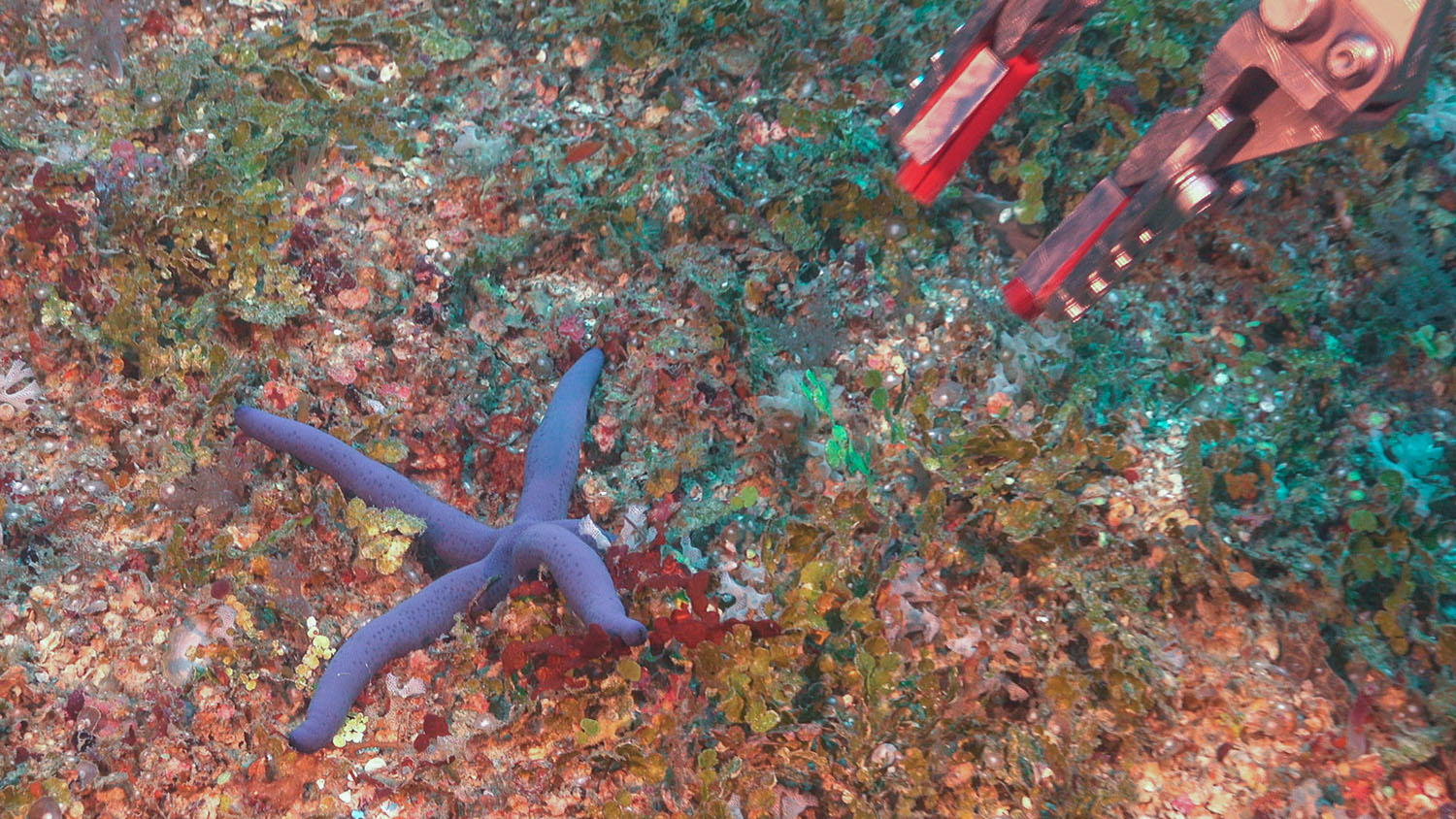 It is with mixed emotions that I write this final blog for the Australian Mesophotic Corals voyage. We departed Ashmore Reef at 8 am on Sunday and are now steaming back towards Darwin. It is sad not to be doing another SuBastian dive today to reveal more of Ashmore's mesophotic secrets. Still, without the adrenalin and excitement of the dive, we have suddenly realised how exhausted we are after 14 long days and so are looking forward to catching up on a bit of sleep and starting to wind down on the journey home. During this quiet time, I have been able to reflect on the hard work, camaraderie, laughter, and dedication of the last 16 days on Falkor, and I realise how lucky I have been to have such a great experience.