Ship time for this amazing expedition exploring the mysterious depths of Western Australia's Ashmore Reef has finished up, so this blog is about what we know – and what we do not know – about this biodiversity hotspot.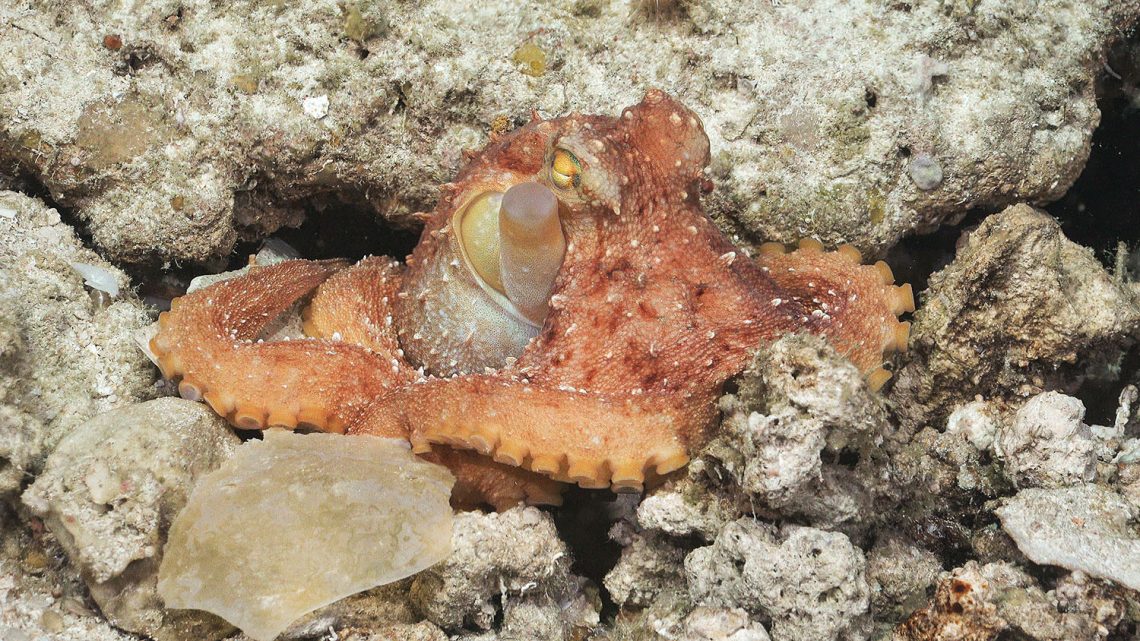 Where is Ashmore Reef Marine Park?
Ashmore Reef is just one of many isolated reefs on the North West shelf of Western Australian waters, sitting 630 kilometres north of Broome (about 350km from mainland Australia) and 111 kilometres south of the Indonesian Island of Roti.  
Compared to Ningaloo Reef, Australia's longest fringing barrier reef, Ashmore Reef is one of the less known reefs along Western Australia's coastline – but, as we are discovering in this twilight expedition, there are secrets worth uncovering at this isolated reef.
Ashmore Reef Marine Park is an Australian Marine Park managed by the Australian Government, through Parks Australia. It became a marine reserve in 1983 and has the highest level of protection from human activities – with most of the Marine Park a Sanctuary Zone, meaning only scientific research is allowed in the area.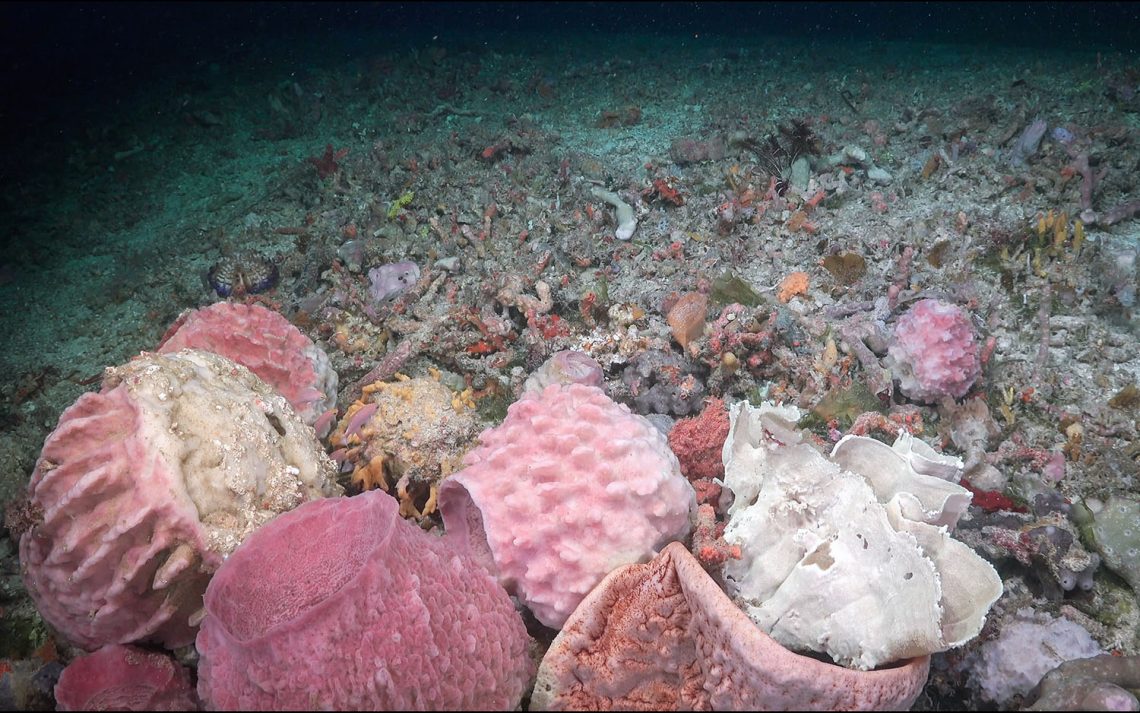 What is Special About Ashmore Reef?
Ashmore Reef is called a 'platform reef', with reefs rising from the edge of the continental shelf – starting 15m below the sea surface and plunging down to about 500m.
Spanning 583 square kilometres, the reef and associated small islands are the central feature in Ashmore Reef Marine Park – and the reef is considered a biodiversity hotspot for benthic and pelagic organisms. 
Corals, together with molluscs, sponges, echinoderms, and other seafloor organisms (benthic), are especially important because they are the "ecosystem engineers" that are responsible for creating the reef structure and providing habitat for all the fish and other species that live on the reef.
These benthic species play a critical role in marine ecosystems – this is why understanding what species live in the twilight zone at Ashmore Reef is a huge focus of this mesophotic coral examination.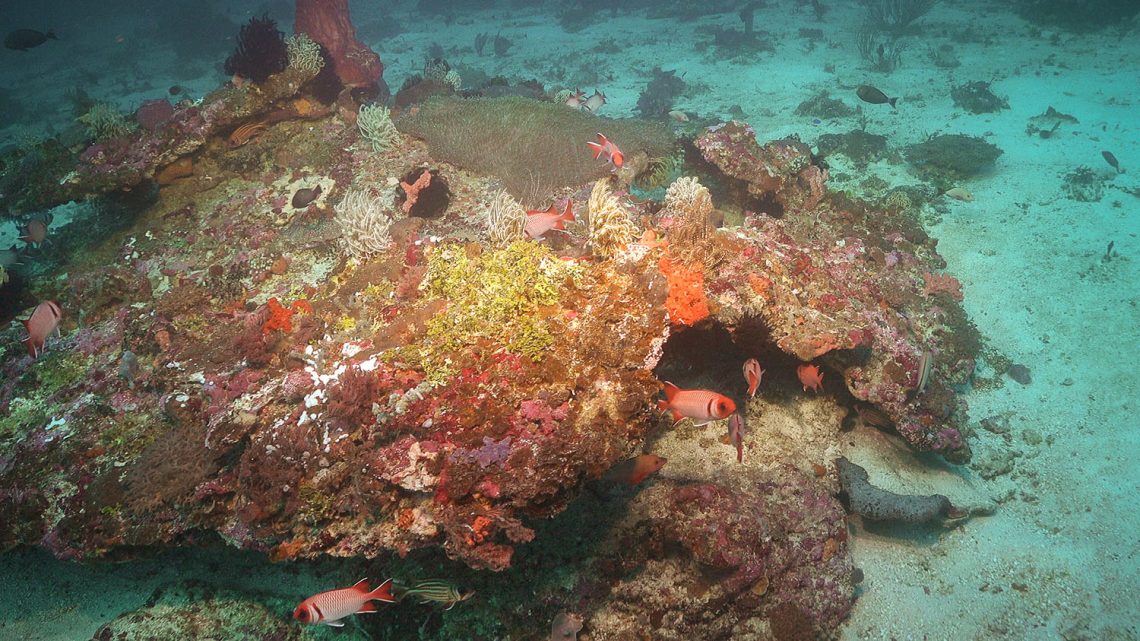 The Shallow Waters of Ashmore Reef
Up in the shallow waters of Ashmore Reef, there are hard and soft corals, huge sea fans, a variety of sea sponges and many different encrusting organisms. There are also seagrass meadows for dugongs and turtles, and the fish community is one of the most diverse in Western Australia.
The Australian Institute of Marine Science (AIMS) has led many studies and surveys to explore the waters and marine life of Ashmore Reef Marine Park – including permanent monitoring sites to provide important information on the health of Ashmore Reef's coral communities.
While Ashmore Reef corals escaped the most severe coral bleaching during the heat waves in 2016 and 2017, AIMS scientists still reported a decline in the hard coral cover from these events.
AIMS' research provides critical information in shallow waters, but what about the rest of the reef, beyond diver limits, in the twilight zone? Understanding what benthic species are there is one of the big questions we're asking in this expedition, and could these deeper twilight coral reefs also potentially reseed shallow water corals that are under environmental stress?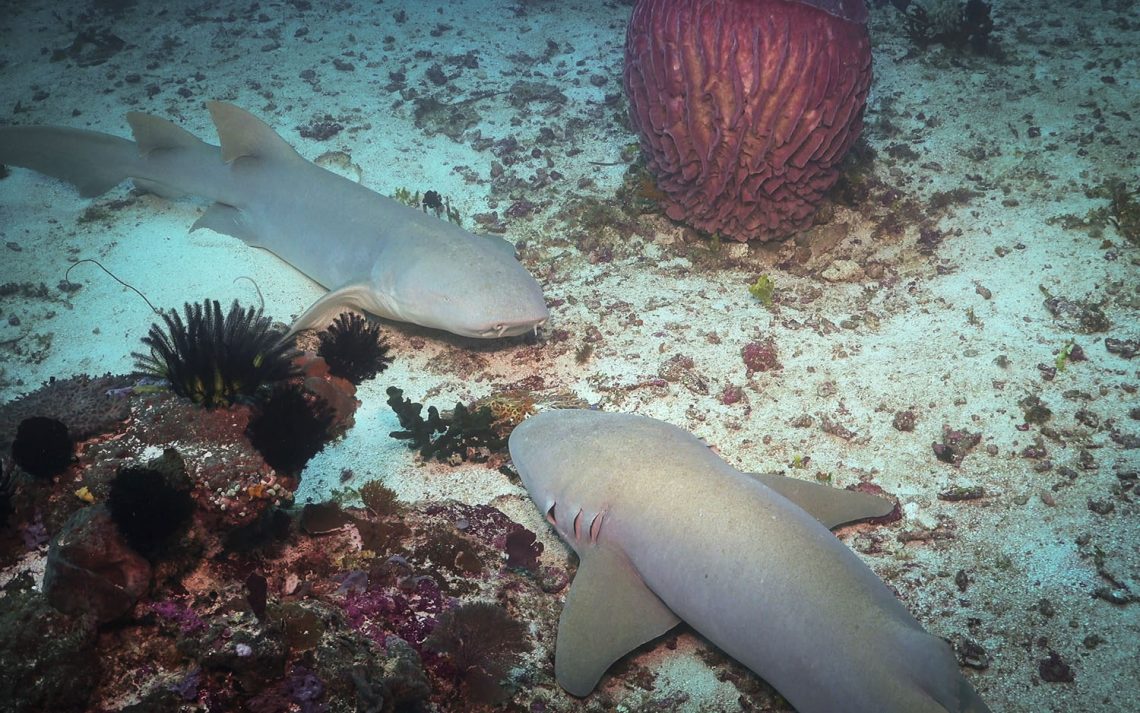 Illegal Fishing and Shark Populations
While Ashmore Reef has been a marine reserve for almost 40 years, there were major concerns about the number of illegal fishing vessels reported to be targeting sharks in 2004.
Reef sharks play an important role maintaining a healthy ecosystem, but because this population was in severe decline the number of mid-size predatory fish increased, eating more of the smaller herbivorous fish that keep the coral healthy by feeding on turf algae.
In response, AIMS investigated Ashmore Reef using underwater baited remote video stations (BRUVS) in 2004 to monitor the abundance and diversity of sharks. 
Illegal fishing was soon clamped down on by heavy patrols from Australian Border Force, and in 2016, as part of the Global FinPrint project, the AIMS team sampled Ashmore Reef again.
In eight years of no illegal fishing, the population of sharks on Ashmore grew four-fold, and the reef has now recovered to a near-pristine level, which is comparable to other well-managed marine parks in the region, such as the Rowley Shoals.
This new knowledge on the effectiveness of the Government's enforcement response to illegal fishing at Ashmore confirms the policy setting and will help guide management practices at reef systems and shark sanctuaries throughout the world.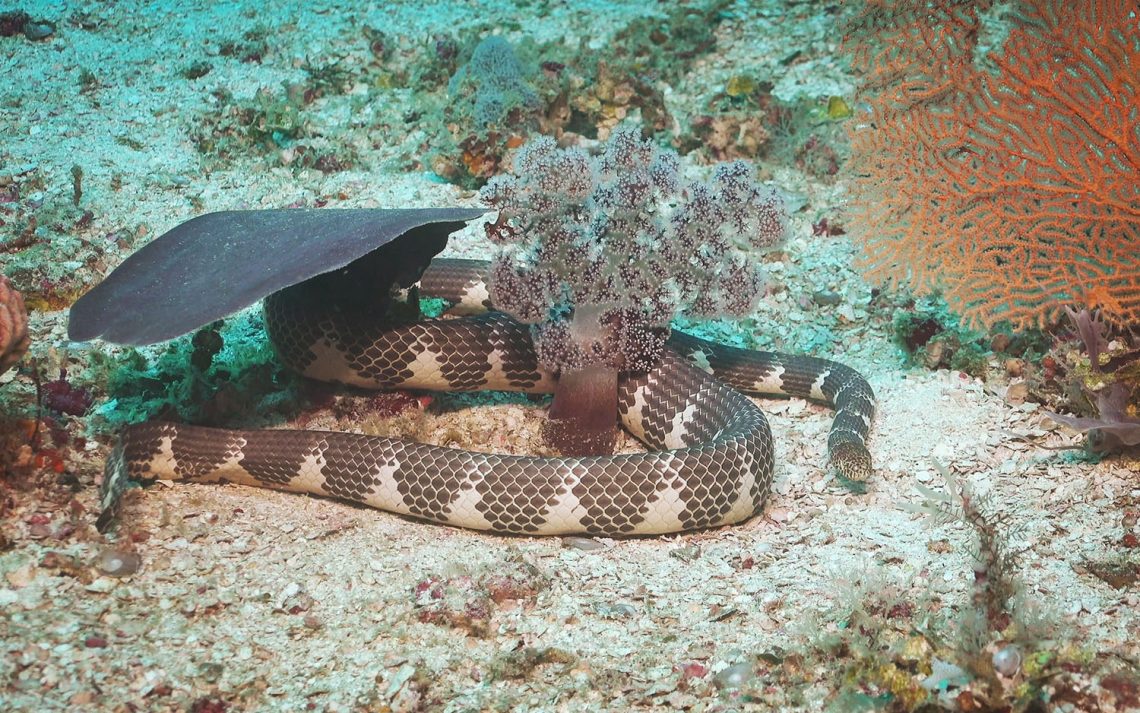 The Lost Sea Snakes
Ashmore Reef was once the most biodiverse global hotspot for sea snakes – but over the last 40 years, the 17 sea snake species mysteriously disappeared. 
Remarkably, during this twilight coral expedition, four sea snake species have been re-discovered –  leaving 13 species still lost from Ashmore Reef's once thriving sea snake assemblage.
The re-discovery of the sea snakes raises big questions – are they part of a breeding population that remained undetected, or are these sea snakes all that remain from the shallow waters? 
It is suspected that mesophotic coral ecosystem could have significant ecological importance and very well serve as a refuge for species lost from shallow waters, such as sea snakes.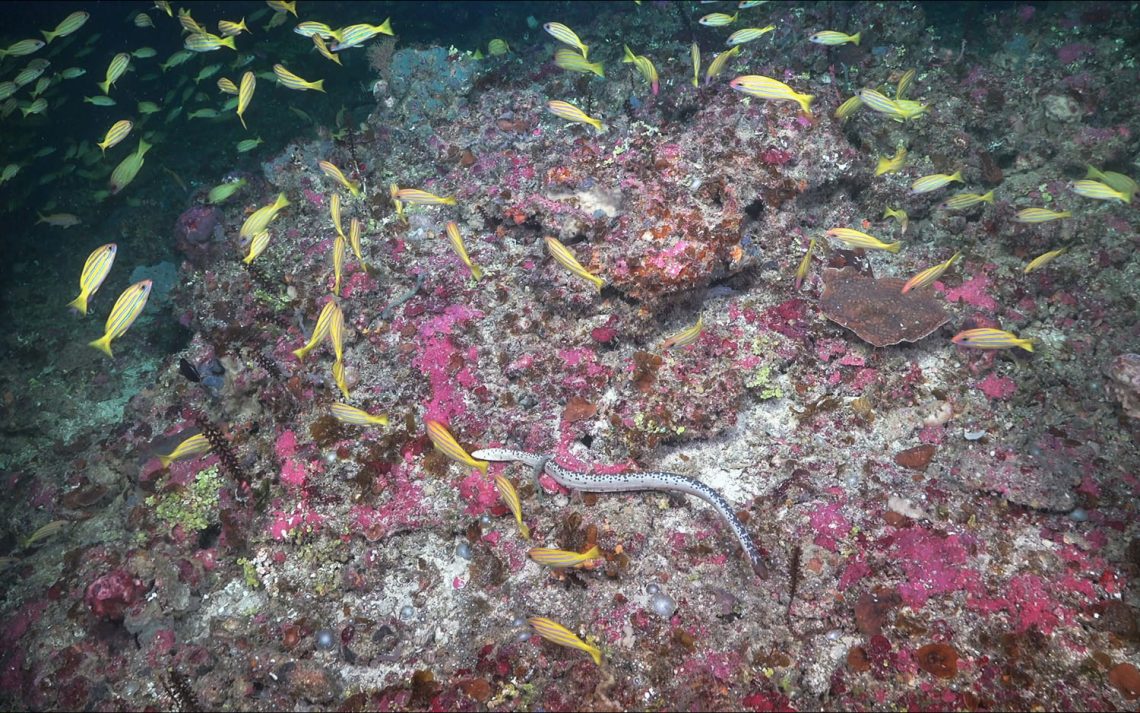 What Next?
It has been exciting watching the live dives with an online community – and over the coming weeks, we will find out more about what discoveries have been made and what this means in the bigger picture of understanding and protecting Western Australia's coral reefs. I for one am looking forward to Dr Karen Miller's final wrap up of the expedition!