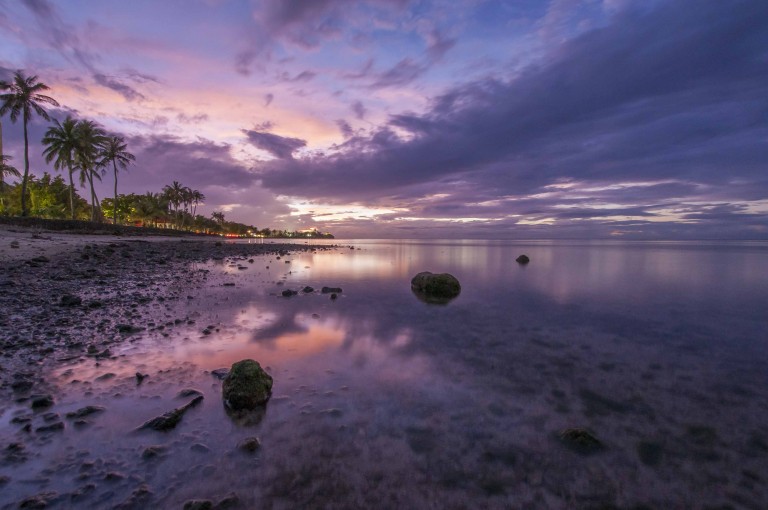 Fellow students and newcomers: Congratulations – you have made the excellent choice of studying oceanography, marine geology, or biology! This means you may have the chance to go to sea to do your research. What can you expect? Will this be the greatest experience of your life? (probably) Below is a rundown of the top five perks to doing research on a ship like R/V Falkor.
5. The Port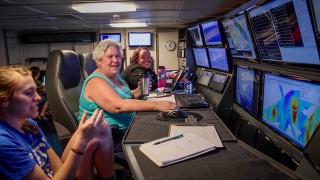 Canary Islands. Bermuda. Bahamas. Mexico. Florida. Cayman Islands. Hawaii. Guam. These are just some of the ports that Schmidt Ocean Institute cruises have departed from. You can probably guess where I'm going with this. These ports have one thing in common: endless sunny beaches where you can relax for a few days before the cruise with a mojito in one hand and a good book in the other. Or, if you're more like me, you may prefer to spend your days hiking, diving, or volcano-poking. It is also a great chance to explore the local culture, history, and cuisine of your departure country (I highly recommend the Chamorro BBQ Bistek if you are ever in Guam). Now it's time to go through security screening at the port and board the ship…
4. Standard of Living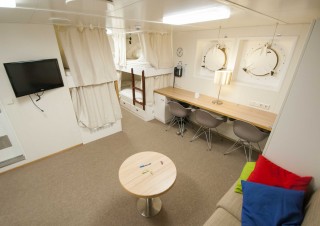 Ship living is generally pretty comfortable, and the R/V Falkor is particularly nice by industry standards – the cabins are cozy, there is regular laundry service, internet access, amazing food, indoor and outdoor lounge areas, a gym, and even a sauna! In your limited free time on board, there are lots of forms of entertainment – including books, games, and movies, in addition to recreational whale watching and coffee drinking (Importantly, the coffee is delicious). Who will you be drinking this coffee with, you ask? Well…
3. The Team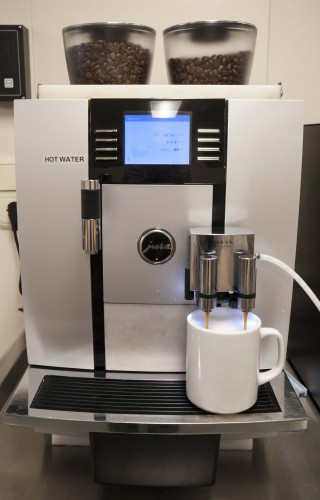 Scientists are the most interesting people in the world. I must admit, that statement is heavily biased by the fact that I myself am an early-career scientist. While the validity of this 'fact' may come into question, it takes a certain type of person to dedicate their lives to the advancement of science. If you are the sort of person who gets excited over a rock that contains metallic elements in potentially economic concentrations, exploding submarine volcanoes, an ecosystem that is based on chemosynthesis rather than by energy from the sun, understanding the chemistry of our oceans, or advanced robotic technologies like the Automated Underwater Vehicle (AUV) Sentry, this is the place for you! Not to mention the super-friendly crew, without whom it would just be a few confused-looking scientists bobbing around on a stationary ship.
2. Learning Experience
Whether you're a student like me or a well-established researcher, each cruise provides endless opportunities to interact with different people and learn new things. Every researcher has their own specialties and perspectives, and everyday conversations can trigger novel ideas. The end result may be a scientific publication, the next cruise proposal, or an entire new avenue of investigation. In addition, you never know what new discoveries will be made that could provide more questions than answers. These questions are important because…
1. The New Frontier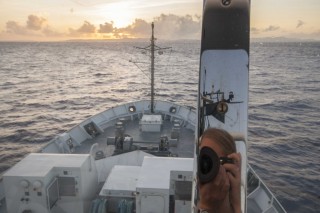 The advancement of science is what keeps us motivated, day in and day out. It is common knowledge that we know more about the surface of Mars than we do our own oceans and seafloor. The research locations are remote and difficult to get to (especially during a typhoon). Then there is this pesky ocean in the way, so we resort to technologies such as the AUV to visit the seafloor. These methods are slow and only cover a small fraction of the ocean, so there is much left to explore, and many secrets yet to be uncovered. This research has an inherent sense of adventure that can be likened to the early ocean explorers who discovered new lands that had never been dreamed of.
This is why working on a research ship is the best experience ever.