We've made our way back from a productive and successful cruise. In total, we mapped 18 seamounts (or seamount-like features), including nine named seamounts (Academician Berg, Turnif, Woollard, Wentworth, Nero, Ladd, Gambia Shoals, East of Salmon, and Bank 9), and nine that are as yet unnamed. Additionally, we added extensive mapping data for areas off Kure, Midway, and Pearl and Hermes Atolls, which had previously only been partially mapped.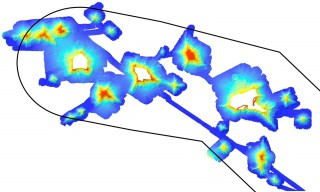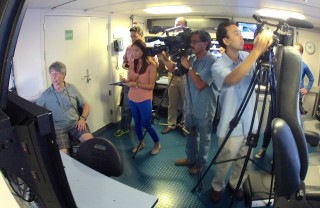 Perhaps the most interesting finding of our expedition is that there are at least four different types of volcanic features present in this northern area of the Monument including atolls that are presently at the surface, flat-top seamounts that have summits within 70 meters of the surface, flat-top seamounts that have summits at depths of over 1,000 meters, and seamounts with peaked summits at depths below 1,000 meters.
We assume that all of the seamounts in this region were previously atolls like Midway, Kure, and Pearl & Hermes, but subsequently sank below the surface. During this process, the corals growing on the atolls drowned, as described in one of our earlier blogs. Furthermore, we think that the deep seamounts are much older than the shallower ones, and that they were at the surface in the Cretaceous—the period when dinosaurs were still alive. These seamounts likely formed much farther east of Hawaiʻi and therefore are not of Hawaiian origin.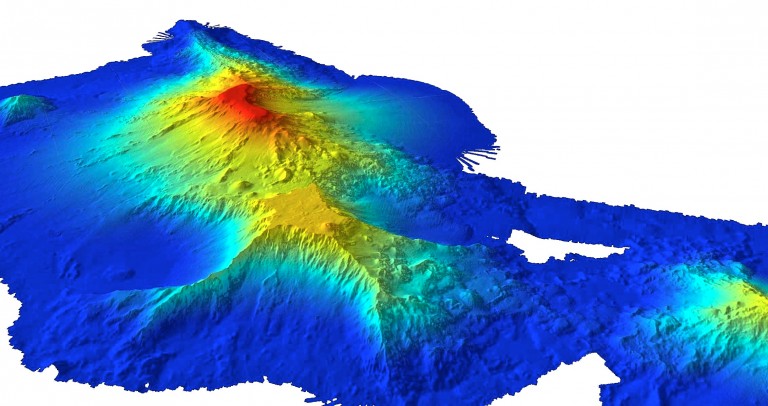 So how did all of this happen? One possible explanation is that these Cretaceous seamounts were carried into the vicinity of the Hawaiian Archipelago from the East Pacific by the Pacific Tectonic Plate. When these seamounts arrived in Hawaiʻi, local volcanoes may have erupted through or around them. Consistent with this interpretation, the Bank 9 Seamount, one of the last seamounts we mapped, appears to be a composite of a younger Hawaiian seamount and an older Cretaceous seamount. Much work needs to be done to confirm this theory; however, the extensive maps generated during this expedition will provide the base to unlocking the fascinating geologic history of the Monument.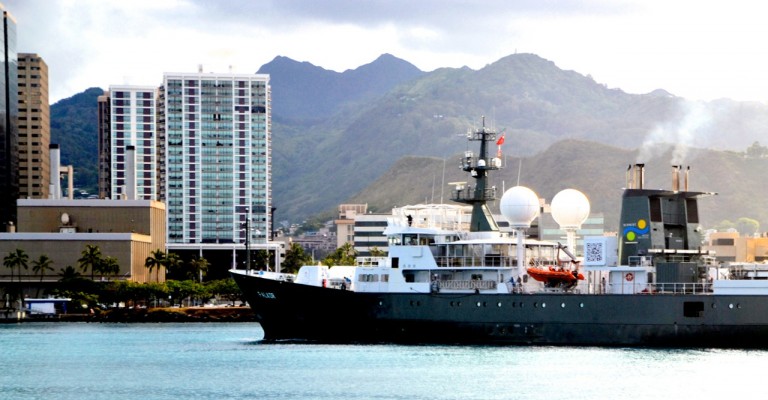 This is our final blog and we would like to thank the skillful and professional crew of the R/V Falkor, as well as Wendy and Eric Schmidt for their extreme generosity, which made this research possible. Finally, we would like to thank the Papahānaumokuākea Marine National Monument for providing us with the required support and permits to visit and study this truly wonderful place. Until our next expedition to the Monument leaving on May 2nd, we say farewell and hope you have enjoyed following our journey.
With aloha,
Science Team of the R/V Falkor cruise FK140307