In early February, R/V
Falkor
set sail from the waters of the Brisbane River with a team of scientists, researchers, and ship's crew to explore uncharted terrain in the
Coral Sea
. I am lucky to be part of this voyage into the open ocean and the stories of exploration and discovery that we will be writing during these 28 days.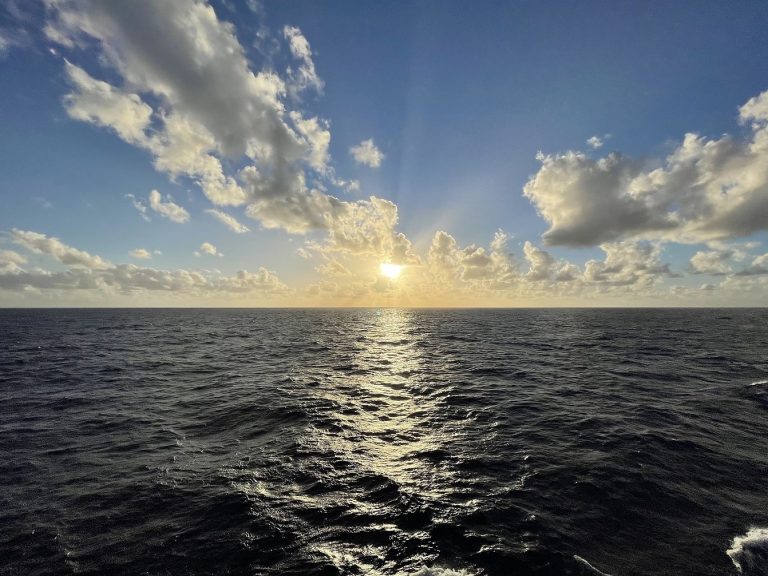 As we make our way through the river, the open ocean welcomes us. Terra firma is nothing more than a shadow on the horizon. There, on solid ground, we also leave behind some preconceptions, forms of learning, and understandings of our world that might not be entirely suitable for engaging with the openness, fluidity, and ever-becoming nature of the sea. 
There are so many unknowns about the ocean — not only its complex biophysical fabric but also how humans interact with the ocean through socio-ecological processes. We have a much better understanding of how humans interact with land – we have a terrestrial bias. Historically, we have turned our gaze to learning on land, and the ocean has largely escaped systematic investigation. In this sense, I like to think that working at sea and aboard Falkor offers a pause from established frameworks of laboratory science and its terrestrial bias. This pause allows me to creatively think through the dynamic, buoyant, sometimes noisy, blue, and bright nature of the ocean, as a fertile place to understand Human-Nature relationships in a changing world.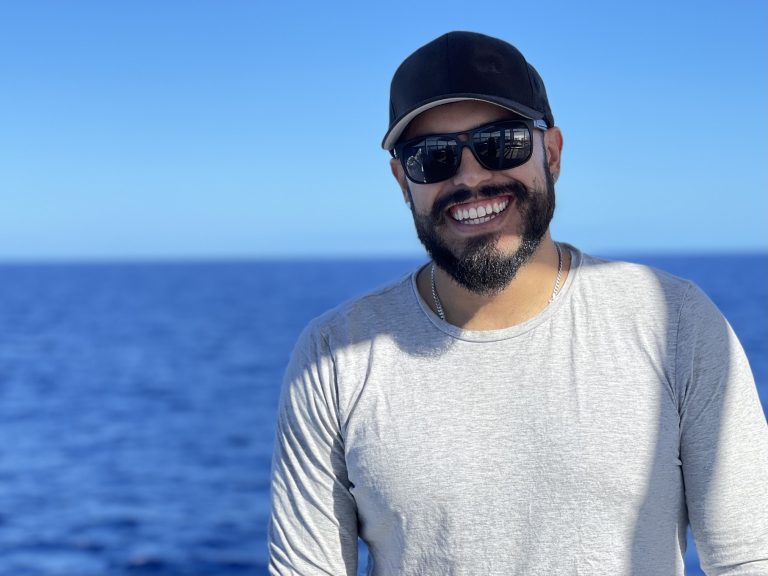 I am Francisco Gelves-Gómez. As an environmental geographer and socio-ecological scientist, I am intrigued by how we learn from experience, and more importantly, from our relationships with the world and how this can foster positive and transformative changes. My current research explores everyday adaptive management practices in the Great Barrier Reef Marine Park and the Whitsunday Islands National Park. I study the relationships between rangers, scientists, and managers and their immediate environment to understand the dynamics of management practice in protected areas, as well as their ecologies. 
Building on these ideas, aboard Falkor, I work and learn as part of a diverse group of people and realise how we are emissaries, carrying the messages of our lively world. Like the seabirds we have been interacting with, we get to convey meaning about the current state of our planet. The data we are gathering during this voyage are important. Yet, I think that addressing current planetary challenges demands close relations between knowledge and action. For instance, accumulating facts about the rapid loss of biodiversity is not enough to halt its impact on the planet. Instead, a more active practice of learning by engaging with the world is essential for creating innovative solutions. The ocean helps to dissolve commonly held distinctions between knowledge and action, creating spaces, new relationships, and forms of collaborative problem-solving. This, I believe, is the highlight of my experience aboard Falkor.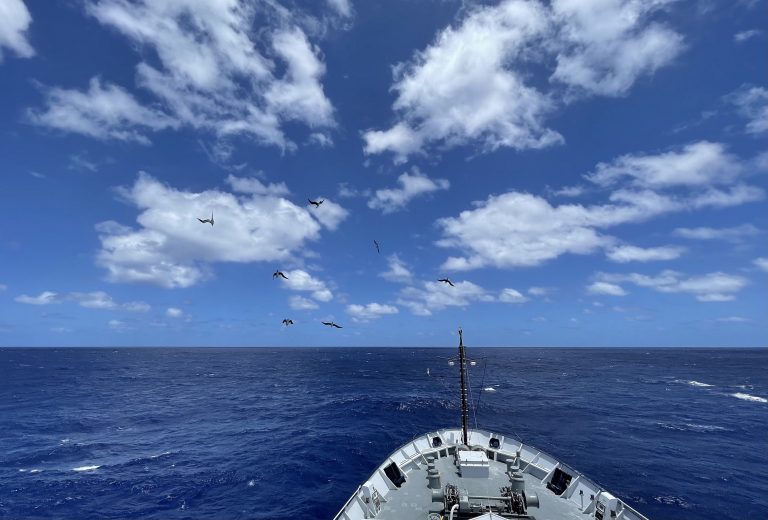 To an outsider, we may appear just to be traveling across the sea, collecting data. However, we are reaching and interacting with the world by journeying inside it. We are immersed in the many intertwined aspects of being at sea, including the weather, the sea itself, the animals, the ship, and the tasks at hand that set the palpable and rough boundaries of the experience. Science and the ocean are therefore exceeding our traditional terrestrial expectations. It nurtures literacy and knowledge that recognise interconnection, offering a unique perspective into our oceans and our world. During the next weeks of this expedition, I will contribute to the science party's efforts while learning more about how thinking with and through the ocean can bridge the gap between knowledge and action.