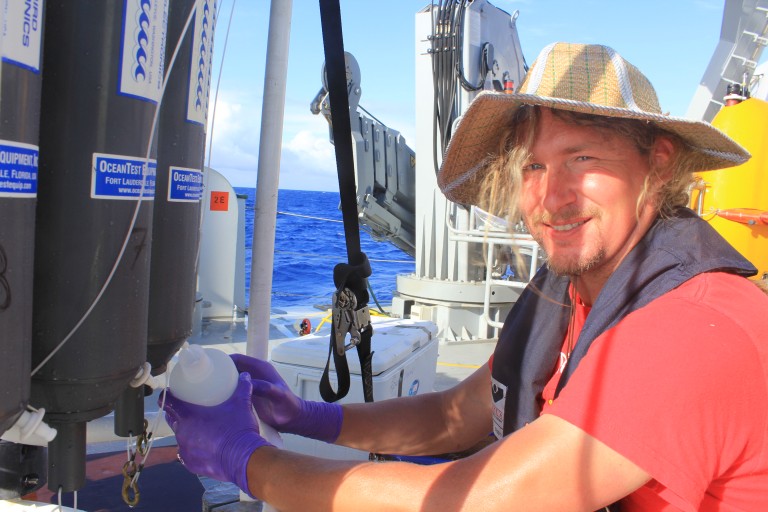 Metals are present in our ocean, this is nothing new to us. Scientists have been measuring metals for decades and have a fairly good idea of their average concentration at different ocean depths.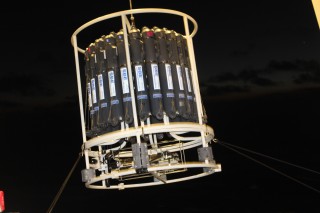 Some of these metals are very abundant, including ones that belong to the alkali metal and alkaline earth metal group, such as Magnesium (Mg), Sodium (Na) and Potassium (K). Most metals exist in trace amounts, which means that we have one metal particle for every 100 Million water particles, and a great effort goes into measuring them.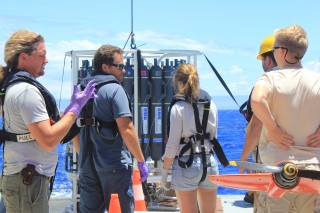 The total concentration of a metal is not enough information to be able to tell what role it plays in the environment. For us to better understand this role, we need to find out more. We begin by determining if the metal is dissolved in the solution or if it is present in particulate form. If the metal is in solution form, then it is considered an Ion. This means it has lost some of its electrons and has a positive charge, leaving it suspended in the water. Some metals can have different amounts of Positive charges, also called "redox states". For example, Iron (Fe) is present as a 2+ or 3+ Iron Ion, which we call a 2+ or 3+ redox state.
Who gets the Iron?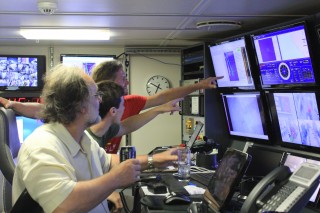 The redox state of a metal can be important, for example, in the case of Iron it will determine if it can be used as a food or breathable substance by some microbial organisms. If Iron is present as a 3+ Ion it can be used as a breathable substance by a bacteria group called "Iron reducers". Just like we breathe Oxygen from the air, these bacteria breathe Iron instead. Should Iron be present as a 2 + Ion, then some other bacteria, "Iron oxidizers", can use this as food. As we see from this example, it may be very important to know which redox state (Iron +2 or Iron +3) the Iron is in. This will allow us to say something about the kind of microorganisms that the water may support based on its chemistry. In most of the ocean, Iron is only present in trace amounts and used as a nutrient by biological organisms, much like we need nutrients in small amounts.
The 2+ ion of Iron is very soluble in ocean water compared to the 3+ Ion. This is because Oxygen is commonly present in seawater, and almost all of the Iron found in the ocean is in particulate form. The 3+ Ion is hardly soluble, and exists where Oxygen is present. Since the ocean is mainly oxygenated, the Iron 2+ Ion is very rare, and only found in places where Oxygen is rapidly consumed or absent like the hydrothermal plumes at Loihi.
Piggybacking the complex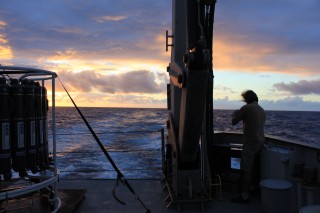 Another way that the Iron 3+ ion can stay in the water column is through a process called complexation. This is where the Iron Ion attaches itself to another molecule, usually a water-soluble organic compound called a "ligand", and together they form a complex. Since the ligand molecule is water soluble, the Iron 3+ Ion attached to it is also soluble in water. The Ion basically takes an organic molecule "piggyback ride" that carries it through the water, preventing it from sinking to the bottom of the ocean. Many of the Iron 3+ Ions and other metals in the water want to form a complex with one of the organic ligands, creating some serious metal competition. What we are trying to find out, is how much Iron is "complexed" in the ocean water and under what conditions.
Currently on the R/V Falkor, we have taken ocean water samples to measure how many Iron Ions are "complexed" to these ligands in the water. We are using electrochemical techniques to help us become the Iron investigators of Loihi.