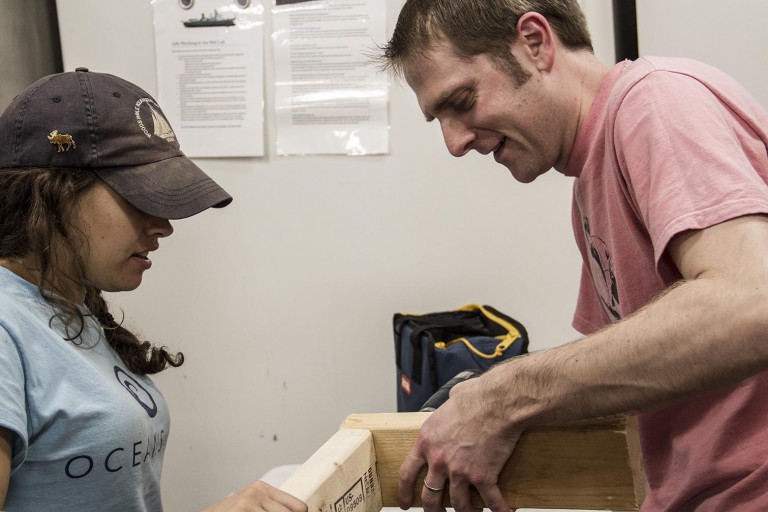 I'm the Chief Scientist for this R/V Falkor expedition. I have found that even if people are often interested in our oceanographic cruises, it is actually a challenge to express during conversations what it is really like to study and live on the oceans. Here are three thoughts about that:
1- The oceans are enormous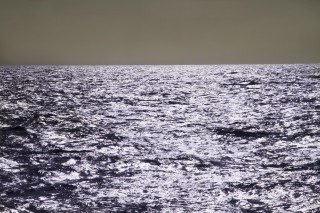 It's really hard to convey to people just how vast the oceans are. When asked about our journeys, people tend to focus on the distant ports and get excited about the adventure and travel associated with that. But on a "blue-water" expedition like this one we will see the ocean as far as the horizon, every single day, for an entire month. It's called that because of the blueness of the clear and pristine open ocean waters. There are no land sightings in the entire time. Here we rarely even see other ships.
I think that is a concept that is difficult for most people to grasp (landlubbers!). But the take home is simple: the oceans are so huge that we can travel more than 4,000 miles over the course of a month and not see land once. At the same time, there is also something beautiful about living on this huge expanse of ocean and the serenity and remoteness associated with it. There is nowhere on Earth with a lower population density than the open oceans.
2- The oceans can be humbling
It's hard enough to practice good science in a laboratory on land. But when you're at sea and you have to remember to pack everything you might possibly need (there's no mail service to the middle of the oceans!) and you have to worry about your experiment sliding off the table, well everything is quite a bit harder.
I have had experiences where I feel humbled, being thrown about out at sea and trying to figure out how to make sense of the unwelcoming enormity of waters underneath our ship. The saying Nature does not give up her secrets easily is certainly true in these instances. But it is also a challenge to rise to. Human society desperately needs information about the health of the oceans, the largest ecosystem on Earth, in order to develop a globally sustainable society in the coming decades and centuries. And oceanographers are quite rare in number compared to health scientists, despite working on a much more complex system. If we, as a group of ocean scientists, can work smartly and nimbly to deepen our understanding of the vast oceans, future generations will benefit.
3- It is all about the people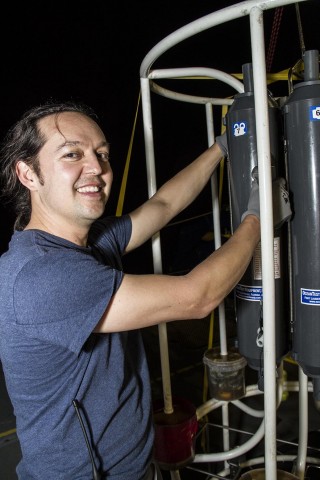 Even though we're in one of the most remote places on Earth, we are part of a community on board each research vessel. That community is made up of not just the scientists, but also the Captain and Crew of the ship, and in the case of the Falkor, artists and students as well. Everyone plays a really important role out here.  For example, if something breaks an engineer, marine technician or deckhand can figure out how to fix it and that can literally save a research expedition. Remember, there's no mail service to bring in parts or send something out for service.
The scientists, technicians and students who come to sea work very long hours because we know how valuable the time at sea is. There's a lot of responsibility, it can be a dangerous and remote environment, so having a careful and experienced crew is important. And last but certainly not least, the efforts of chefs and gallery staff can boost morale immensely.
People who are willing to come to sea on research vessels tend to be a special group of dedicated people and are integral to an expedition's success. That's all from me now. I hope you're enjoying hearing about our expedition!