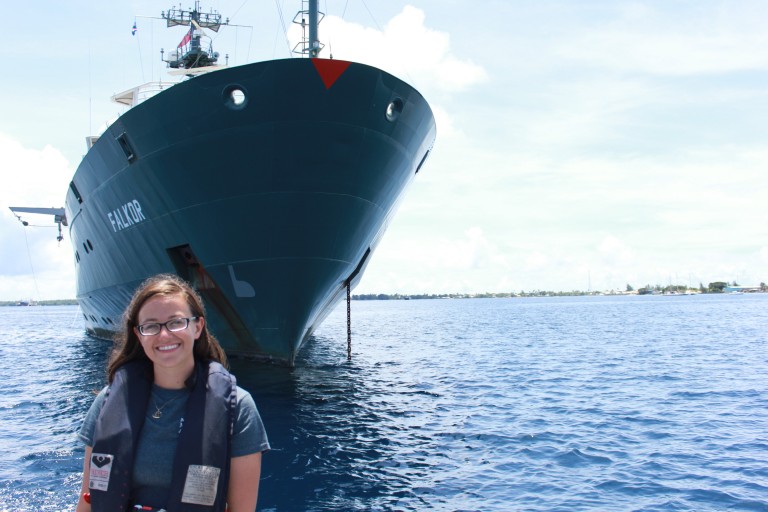 I have been onboard R/V Falkor for a week now, and have had the opportunity to intermingle with each of the departments, learning every possible aspect of the ship.Falkor's crew is divided into four major departments: deck, engineering, interior, and science. Each group plays a very important role in the daily life of a research vessel. However, the marine technicians can't purely be categorized into one group; they act as a bridge between the entire ship's crew and the science party. During the first few days of travel to our sampling locations, I have been fortunate enough to be able to shadow Colleen Peters, Lead Marine Technician aboard Falkor, and Paul Duncan, the second marine technician, learning what it takes to do what they do.
Your five-step guide to being a marine technician:
Step 1: Understand the power of communication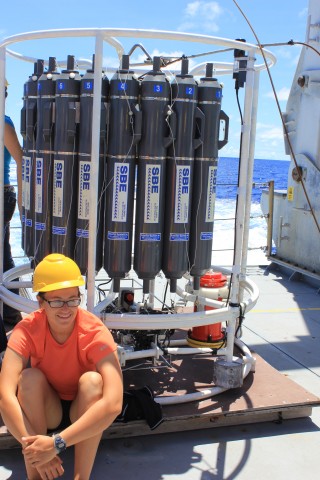 On a ship, communication is one of the most important and useful skills to have. By having a good flow of communication, everything can run in a safe and efficient manner. Marine technicians are established on board, like the crew, while the science team transitions regularly. Because the science team is not familiar with ship procedures, they look to the marine technicians to guide them. While communications between the ship's crew and the science team is an important and crucial part of their job, communications can often extend beyond the boundaries of the ship. The technicians on Falkor commonly discuss future cruise logistic with shore-based employees. When issues arise on a cruise, being able to concisely state your problem and thoroughly discuss your specific issue will help technicians aid in troubleshooting your problem.
Step 2: Be the "jack of all trades"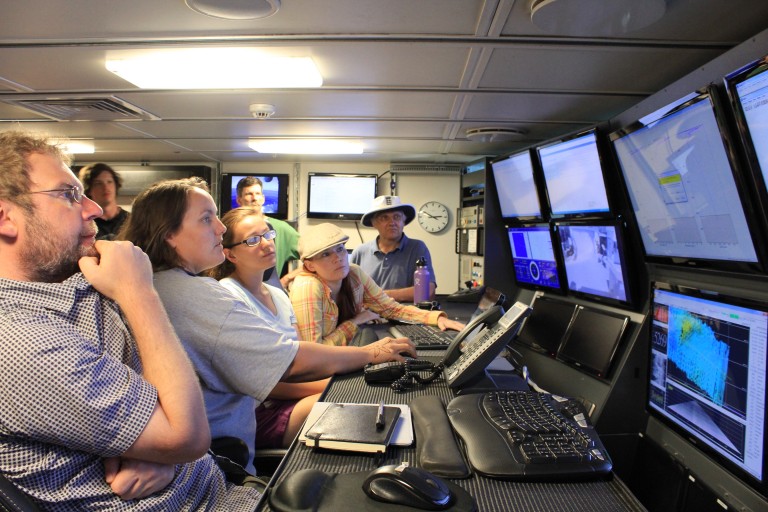 A marine technician is responsible for knowing how every scientific instrument on the ship is run. On a ship like Falkor, the technicians oversee a multitude of systems, each requiring specific expertise. If a marine technician focused only on one instrument, then the others would suffer. Instead, they have a strong knowledge base for a wide array of instruments such as multibeam mapping, CTDs, ADCPs, etc. While some marine technicians may have different specialties, they all are able to troubleshoot every instrument on the ship.
Step 3: Know your ship inside and out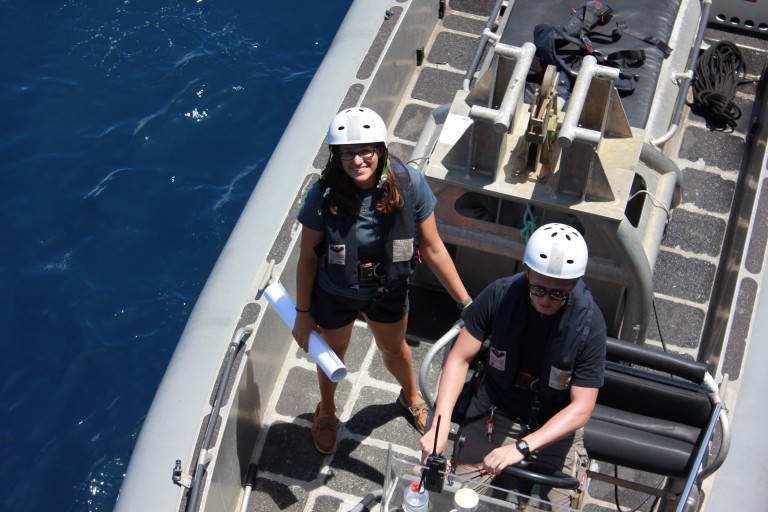 The scientists on each cruise are unaccustomed with the inner workings of Falkor. The marine technician ensure that the science team is setting up, deploying, and recovering their gear in an efficient and safe manner. The bridge officers rely on the marine technicians, as well as the deckhands, to supervise the scientists' compliance with the ship's standards of operation.
Step 4: Learn to be okay with things going wrong
Murphy's law of marine technicians: If it can go wrong, it most likely will. Life at sea is often rough on the instruments, and more often than not, marine technicians have to devote a great deal of time to maintenance and general upkeep to keep the equipment working. While malfunctions in the equipment are impossible to avoid, the process of troubleshooting these issues often helps to generate an even greater understanding of the equipment onboard.
Step 5: Value the pursuit of knowledge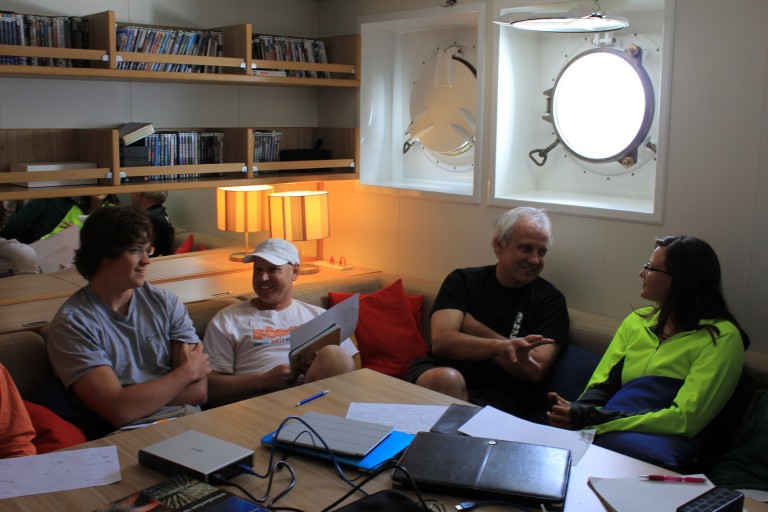 Technology is ever advancing, and aboard Falkor, scientific data is constantly being recorded. To be a marine technician, you have to keep up with advances in technology as well as have an interest in participating in meaningful scientific research.  Knowing the advances in technology is not enough, you need to be passionate and excited about what you are doing, as that thirst for knowledge will allow you to succeed. For me, this cruise has not only reinforced my passion, but sparked my interest to learn as much as I can, not only about the science being conducted on the ship, but all the inner workings of being a marine technician.
Follow Julianna, Jennifer, and the science team as they continue their research and begin to get a closer look at mixing in the Tropical Pacific.