The 25-day Reef Connections expedition in the Timor Sea has just completed.  Its successful conclusion marks the third cruise this year to use Falkor's high performance supercomputer. In January, Schmidt Ocean Institute installed a cluster of interconnected high-performance computers on board Falkor, making her the first research vessel with a supercomputing system available to scientists during research cruises. This breakthrough capability enables collaborating scientists to model complex physical, biological, and other dynamic processes with unsurpassed resolution in time and space while at sea.  With immediate access to the outputs of large scale numeric simulations running on the shipboard supercomputer, scientists are able to respond to natural ocean dynamics and variability in a more informed manner than ever before.  The high resolution of shipboard simulations enables scientists to plan their data collection activities with greater precision, and carry them out with higher accuracy, productivity, and efficiency than would have been possible with traditional approaches.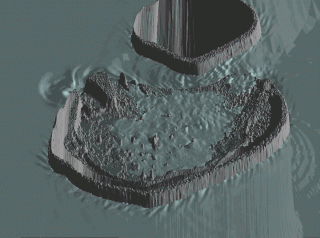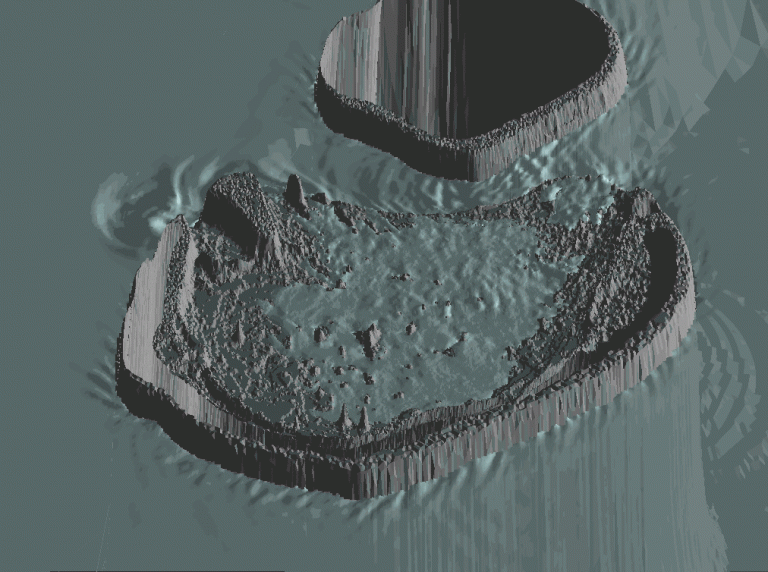 A lot of modeling
Dr. Matt Rayson, a postdoctoral scholar in the Bob and Norma Street Environmental Fluid Mechanics Laboratory at Stanford University, is no stranger to Scott Reef and the Timor Sea. It is where he conducted his doctoral research advancing the understanding of the region's physical oceanography through the development of large scale numeric simulations of complex biophysical ocean dynamics. "We don't yet understand the physics of the system well enough to make any claims about changes over time" said Rayson.  However, on the Reef Connections cruise Rayson leveraged his expertise in modeling the regional ocean dynamics using the high performance computer onFalkor to inform the planning of 20 mooring deployments at 27 different sites.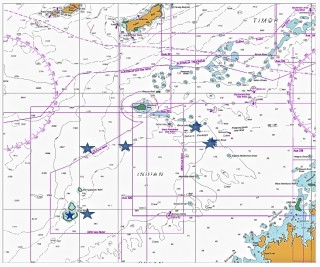 According to the Principal Investigator for this project, Prof. Greg Ivey, being able to run the high resolution numeric ocean circulation model on the ship's supercomputer in near real time was critical not only to planning the daily scientific data collection activities, but also to integrating multiple disparate shipboard observations and data streams to enable the understanding of complex links between the physical and biological systems that control the very functioning of this ecosystem.
The Reef Connections cruise is a perfect example of how shipboard supercomputing can make a major impact upon the productivity of marine science at sea.  Dr. Rayson and his team worked on the SUNTANS numerical model that uses field observations to gain a deeper understanding of physical processes in the ocean. Rayson's model requires a lot of computational power to run including many computational cores (12 – 100+) and a lot of GB of RAM. "Running this model on board would not have been possible with just a laptop" said Rayson. "The high performance computer allowed us to forecast water levels, current speed and direction, and ocean temperature at Scott Reef".
Dynamic tides and supercomputers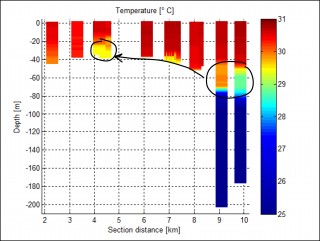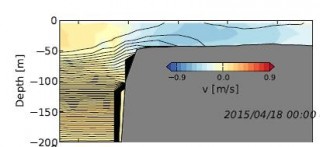 With this information in hand, the science team was able to predict the most ideal times to sample, and specifically identify the phases of the Scott Reef tidal cycle with spatial resolution of about 200 meters and down to single minutes' in time. This is important because the ocean processes around Scott Reef represent a nonlinear, highly energetic system, which means the science team had to be in precisely the right place at the exact right time to observe several critical yet fleeting and hard to capture phenomena. Examples of this include 1.5 meters per second currents occurring at 200 meters of depth and corresponding to the peak energy of tidal currents flowing through the reef's central channel. With only a two hour window for sampling every day, the scientists would not be able to find optimal sampling locations without the numeric model.  For example, at the western entrance to South Scott Lagoon scientists conducted a CTD/TurboMAP transect when the deep ocean water was flooding into the lagoon and temperatures were falling.  The science team used the model to decide where and when to make measurements, allowing them to distinguish between circulation differences in small-scale areas like the east and west channels at Scott Reef lagoon. Trying to correctly time this transect without the numeric model running on the high performance computer would have been guess work.
Reef connections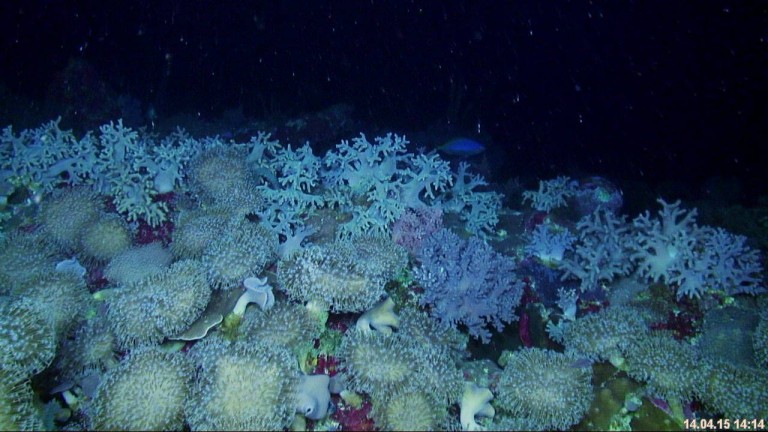 The supercomputer was the key enabling system used to carry out informed observations in the rapidly evolving and dynamic environment around Scott Reef. Never before, has such a comprehensive understanding and high resolution of the interconnected physical and biological coral reef dynamics in the Timor Sea region been achieved. With over 16.5 TB of data and observations from nearly 50 instruments, the new information will be critical to improving the understanding of key ecological processes that shape reef communities and identifying habitats sensitive to disturbances such as coral bleaching. This knowledge will also help to enhance the appreciation of this region by the governments and general public, and could even assist with policy change to further protect this unique reef ecosystem. With these impressive results achieved over such a short period of time, we look forward to helping our future scientific collaborators onboard RV Falkor to make the very best possible use of our shipboard high performance supercomputing system to advance the pace of understanding the ocean.