Seeing the dark mountainous figures of Hawaii emerge from the misty horizon at the same moment in which the sun rose and flooded the sky with rays of pink and orange was incredible. It was a moment I specifically woke to observe, and it was strangely awesome to see our final destination, which all our navigation equipment and experienced crew had guided us to, actually physically come into sight.
Hello from Hawaii! We have now arrived in Honolulu and concluded the Mapping the Ellice Basin research cruise. This experience for me was more than just learning about the scientific research we were conducting. Along with the crew, I lived aboard this ship and was warmly welcomed into R/V Falkor's community. Outside of my watch hours I spent time around different parts of the ship, learning about the crew and their responsibilities. I even learned how Chef Bert could keep lettuce fresh for over a month, compared to it wilting within a week in my kitchen at home!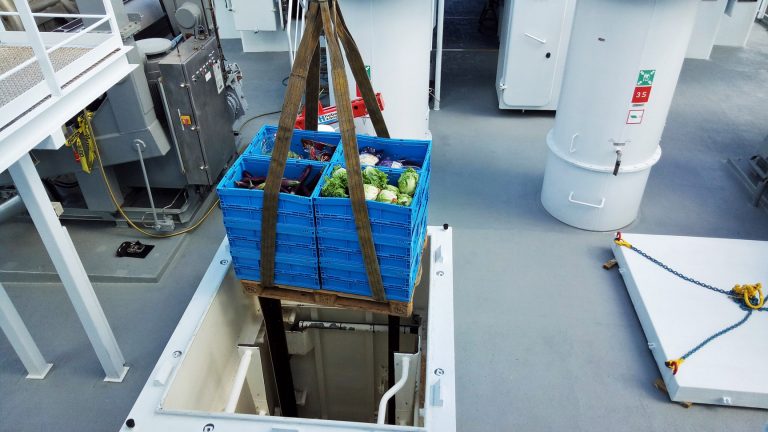 Ship Life
So, what is life like aboard R/V Falkor?
Every person aboard the ship has their own important role that is critical to the success of the cruise. Every base is covered, including the captain and officers who control the ship and are in charge of medical and safety; engineers who fix and maintain engines and machinery (including the coffee machine!); deckhands who maintain the ship and assist the officers; chefs who delight the crew with incredible meals; stewardesses who keep the interior clean and run the laundry; electricians; the purser who looks after the ship's general management; and the marine technicians who run science aspects.
As the ship can stay at sea for longer than a month at a time, people on board are highly organized and prepared. They are also fantastic problem solvers, needing to make use of the equipment they have on board to solve any problems that arise.
Very importantly, the ship's crew also get along really well with one another, as they are friendly, open-minded and respectful individuals. These traits are really important when working with the same people that you live with! There is a real sense of community aboard, and social activities are held to facilitate these crew relationships. I loved hanging out with the crew and had a lot of fun doing karaoke, board games, saunas, movies and painting.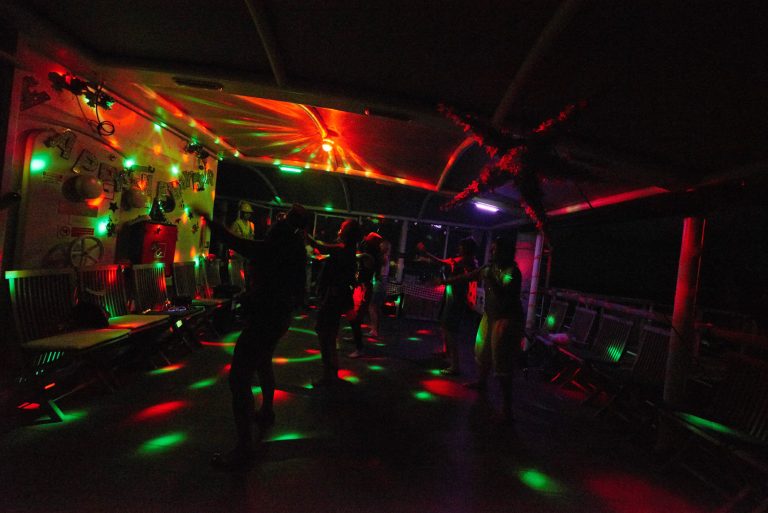 Reflections
It has been incredibly insightful being immersed in the life of oceanic research, including learning about multi-beam sonar technology and marine geology. I have learned so much on this journey – including how critical computer skills are as a marine technician, which is something I'm now very keen to further develop.
Using sonar technology to reveal information about the environment was surprisingly exciting for me. I was also fascinated to learn that this technology also has ecological applications, such as to identify different marine habitat types for use in fisheries management.
Observing the ocean floor blew my mind and has opened my eyes to the unique potential of remote sensing technologies. As such, this trip has helped me build a new perspective on different ways environmental data can be collected, which I can use when trying to answer future research questions in other marine science fields.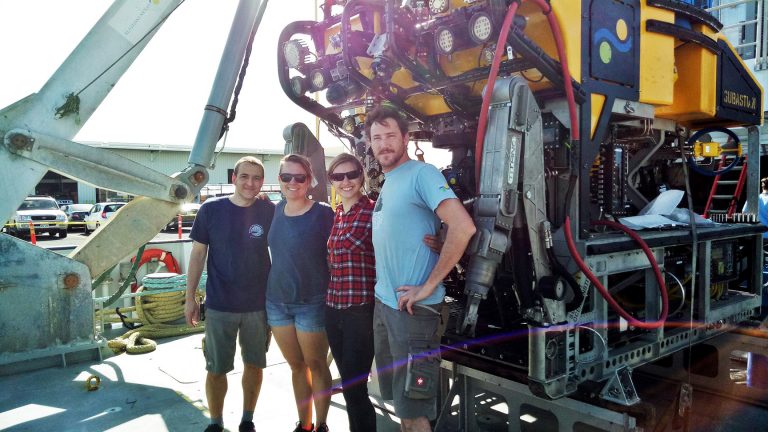 This has been an all-round awesome experience and has deepened my passion for learning about our oceans. I would like to say a massive "Thank You" to Schmidt Ocean Institute for this opportunity and to everyone who enthusiastically shared their time teaching me about their roles and responsibilities, about marine geology and seafloor mapping, about the technology aboard R/V Falkor, and who also warmly welcomed me into the R/V Falkor community.