The WaterWord: 
Bathymetry
Definition:
Just as the land above the water has its highs and lows, so too does the land beneath the ocean's surface. Those features are known as bathymetry.
Etymology: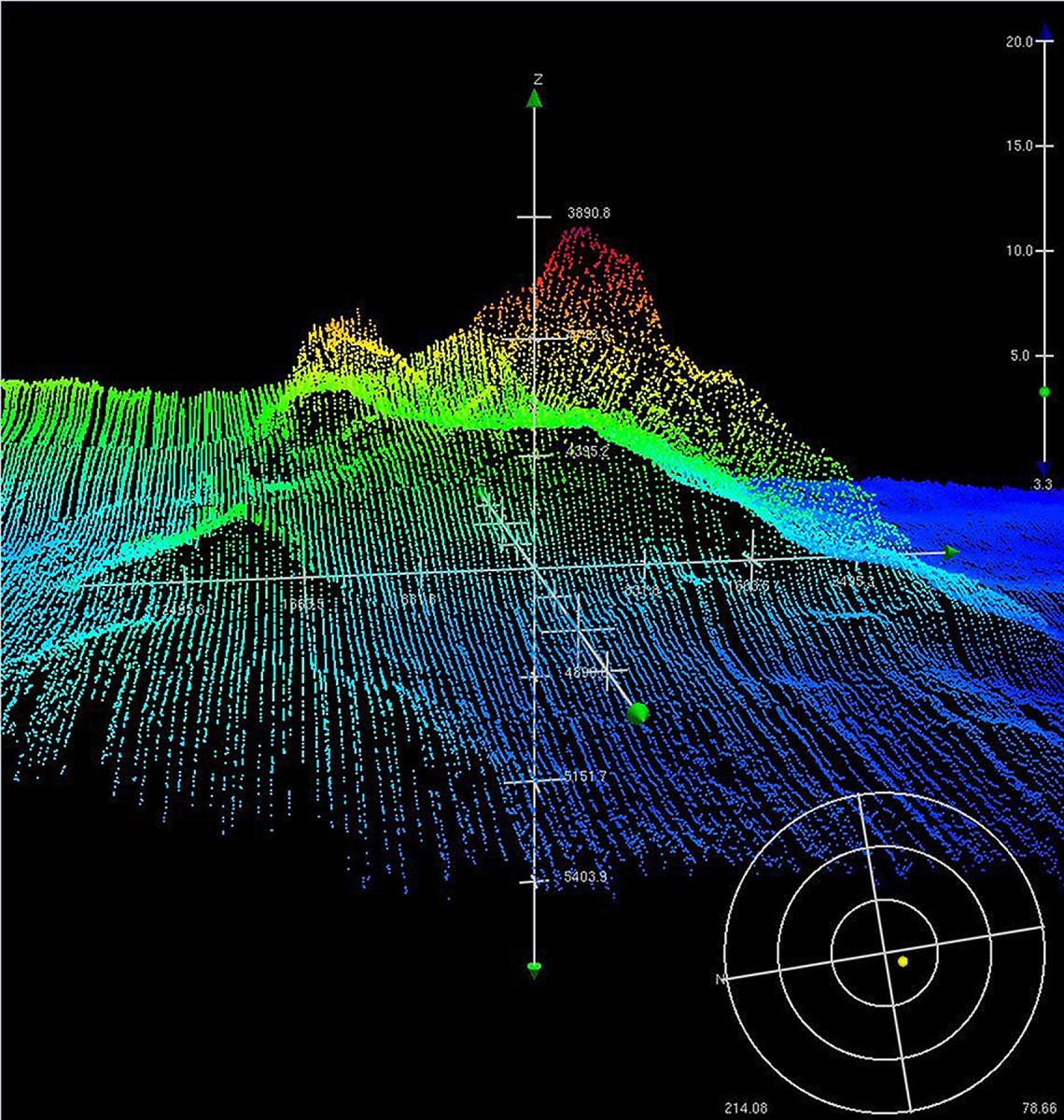 Use/Significance in the Earth Science Community:
Bathymetry is an important aspect of marine geology. Scientists seek to identify various types of features underwater, as well as to study how they formed.
Researchers use tools like multibeam sonar to map the seafloor.  By measuring how long an acoustic signal takes to bounce off the seafloor, scientists develop high-resolution maps of deep-sea features.
U.S. Geological Survey/Schmidt Ocean Institute Use:
USGS and SOI are collaborating on a research cruise off the coast of Oregon and Washington that will study methane seeps in a region known as the continental margin. During this cruise, quite a bit of bathymetric data will be collected.
SOI research cruises regularly collect bathymetric data, and its research vessel, the R/V Falkor, is equipped with advanced multibeam sonar systems to study the seafloor features.
USGS has also collected significant amounts of bathymetric data, not just along the ocean floor but also for river and lake bottoms. That data can be found here.
Next WaterWord: Benthic