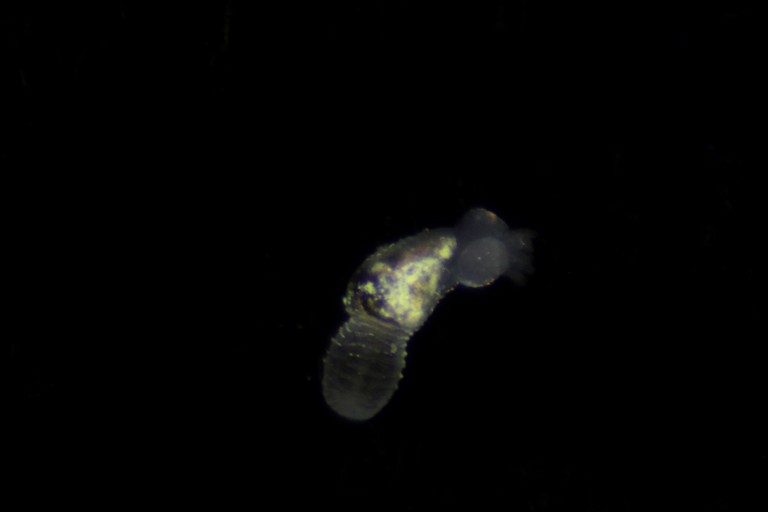 Tubeworms are unusual creatures. They have no eyes (there is no light where they live) and they do not have what we think of as a mouth or stomach. The way they survive is with a mutually beneficial relationship with other creatures. Instead of taking up food with the mouth, little gutless tubeworms house sulfur bacteria in their body. The tubeworms pick up the bacteria from the environment as soon as the tubeworms settle on rocks after dispersing as larvae in the water. Tubeworms provide shelter for the bacteria. They feed their symbionts with inorganic gases so that they can grow like plants on land. In return the symbionts provide food to the tubeworm host so that they grow and reproduce in the absence of a digestive system. Both partners benefit from each other in this mutualistic relationship.
However, life may be short because vent fluid eventually ceases. Sometimes volcanic eruptions change the environment. Lava may flow from the crust and cover the seafloor. Other times the vents "go cold" and become inactive, meaning the hot fluids that once flowed out of the vent no longer do so. When the vents became inactive, the life around them changes drastically. Much of it dies out.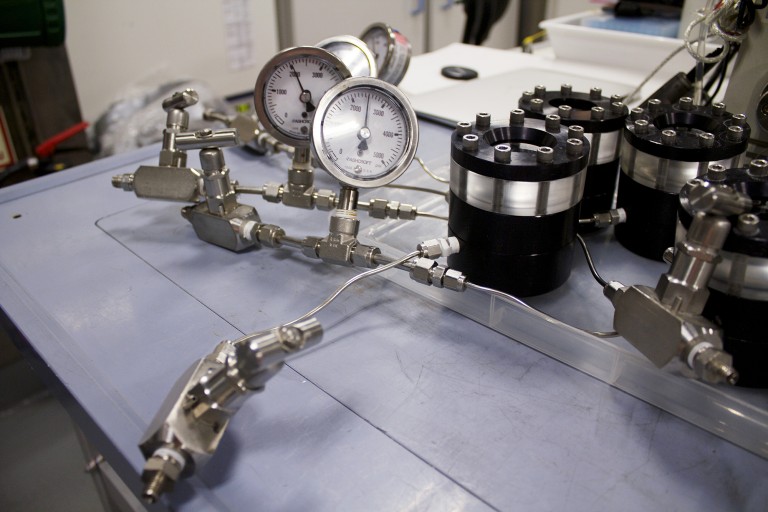 What happens to the bacteria after a tubeworm dies? They are trapped in a dead body that decays without gases to sustain autotrophic growth. Not to die with their host, the symbionts must leave the dead tubeworm. Bacteria and larvae are transported by currents thorough water. Many researchers are searching to figure out and understand how new animals find the vents after an eruption or a major environmental change.
Researchers study specimens in high-pressure aquaria where they incubate live symbionts in dead host tissue. They are offered food like sugar to investigate whether they can switch to a heterotroph life style during their escape.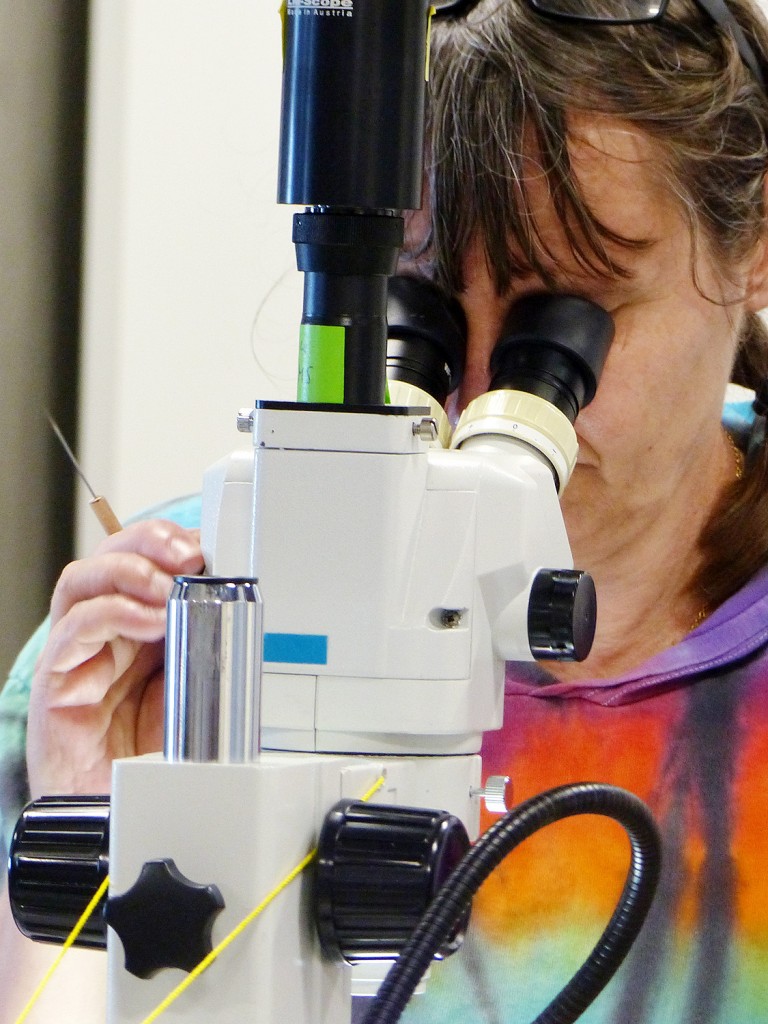 Using the remotely operated vehicle ROPOS, we will be looking for and collecting little Oasia tubeworms during the Vent Life expedition but unfortunately we cannot analyze this process using tools on the R/V Falkor. When we get our results from microscopical and molecular analyses in a few months time it will provide a vital understanding of the evolution of this unique association.