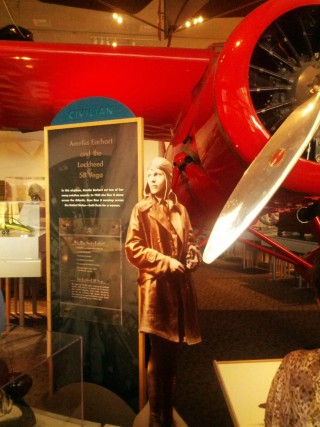 Today we mapped the edge of the remote Nukumanu Atoll, last known position of Amelia Earhart, adventurous air pioneer of her day. My parents named me after her, admiring her fortitude and even, perhaps, her stubbornness to persevere. I don't know that I have anywhere near her drive or ability, but it is exciting to be here as part of a trip of exploration and discovery.
In 1937 Earhart attempted the first global circumnavigation by a woman in a specially built aeroplane, a Lockheed Electra. On her transit from New Guinea to Howland Island the plane is believed to have run out of fuel before arriving at its destination, likely due to navigational and communication errors. Despite a significant search effort by the U.S. Navy neither Earhart nor her aeroplane were ever recovered, and where she disappeared remains a mystery to this day.
During our mapping project we will be circling, and mapping in detail, Nukumanu Atoll, the last confirmed position Earhart reported for the Electra. Whilst it is incredibly unlikely that we will stumble across the lost plane during our expedition, the potential adds an extra layer of excitement to the data collection for me. So far we have seen nothing out of the ordinary, simply some beautiful underwater canyon features; however I am keeping my eyes peeled for any anomalies.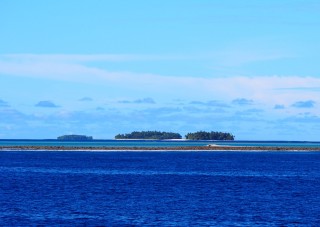 To accurately map the area around Nukumanu and Ontong Java atolls, it has been essential for the ship to approach extremely closely, for as large of a ship as ours, to the land. This allows us to get a clear digital image of the underwater slopes, sheer drops into the deep ocean, and also gives us the opportunity to see the islets relatively close. From a distance they appear to be idyllic Pacific refuges with palm trees and rich fishing waters, indicated by a number of small local fishing boats.
There has been plenty of conjecture on-board about what life is like on the islets and also what Amelia's experiences would have been. During this voyage we have been incredibly lucky and had almost continual good weather. However poor visibility and heavy rain can occur rapidly and unexpectedly, and it is not hard to imagine a relatively fragile 1930's areoplane disappearing in such a vast, remote place.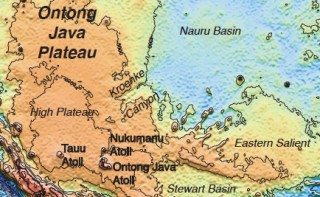 We, as the explorers of today, have a myriad of technology on our side. From sonar to GPS and the ever reliable compass, the RV Falkor has numerous ways to know where we are and what is around us. Even with all this technology it can still be slightly scary navigating in unknown and shallow waters, particularly for the landlubbers among us. Existing charts are poor and we encountered at least one unexpected shoal water area. It is with the greatest respect that we consider the experiences of pioneering explorers such as Earhart who faced huge areas of the unknown without the reassuring support of GPS and a dedicated navigational crew.
For us, one of the mysteries to be solved here is to try and determine if the huge Kroenke Canyon originated at and may have even been formed by processes related to the ancient volcanos that are now evident only as the atolls of Nukumanu and Ontong Java. It is undeniably exciting to be undertaking research off these shores.