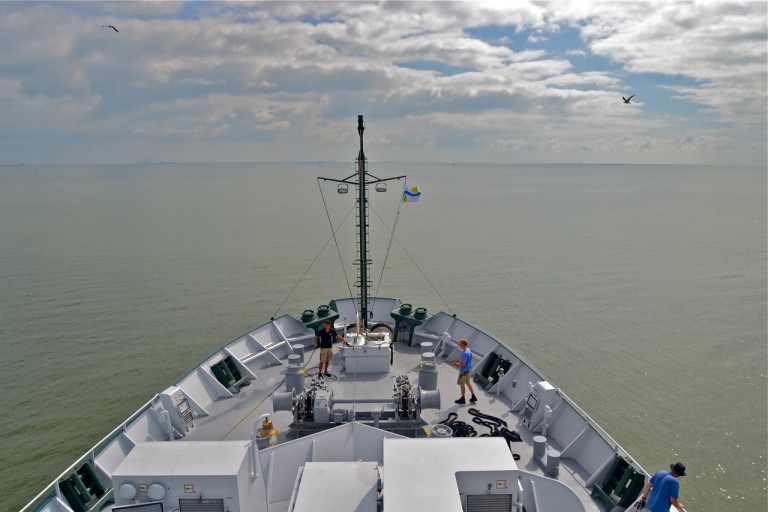 Mapping the Depths, from Bad Mud to the Mysterious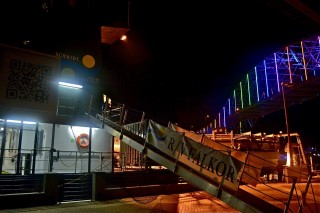 Bad Mud Bank. It sounds a bit ominous, if not especially attractive. That was our first destination for the day. Fishermen know the spot and probably named it—perhaps after pulling up an anchor coated in stinky mud. But scientists have never had the chance to see what's down there because it's a bit deep for scuba at 200 feet or so, and robotic and submersible exploration in these parts has been rare. It could be something that inspires a much better name.
The signs so far say it's going to be a productive expedition. Conditions for our start this morning were as good as we could ask for. There were dolphins playing at the bow as we crossed Corpus Christi Bay, and once we cleared the inlet we found glassy calm seas that are blessedly forecast to continue. By 6 p.m. we were over Bad Mud Bank, about 50 miles east of the inlet. From there we've been following the curve of the Continental Shelf toward more poetically named destinations like Blackfish Ridge and Mysterious Bank.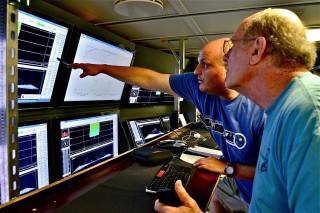 Our initial mission is to use Falkor's impressive sonar system to make detailed maps of the first dozen or so banks we'll be targeting. As I type, there's a steady stream of sonar data appearing on a flat panel behind me with changing colors revealing the topography below. The team will comb through this mapping data tomorrow to find the spots that look the most promising.
Once that's done we'll begin exploring with the remotely operated vehicle, or ROV, a robot equipped with high-definition cameras that will send video to monitors throughout the ship. In many cases that video will be revealing sights humans have never before enjoyed, and we'll be pausing along the way as the ROV pilots collect samples of sediment, rocks, and marine life.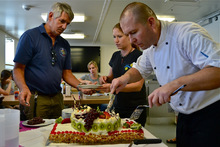 Bad Mud may be nothing but bad mud, in which case we'll just move to the next target. But it might include remnants of the ancient coral reefs that formed these banks. During the last ice age, about 15,000 years ago, the water level was about 300 feet lower than it is today, and the waters were still warm enough here to support coral reefs. As the waters rose over the millennia, the corals died away, but their skeletons remain as rare hard bottom sites in a Gulf where massive mud plains are the norm.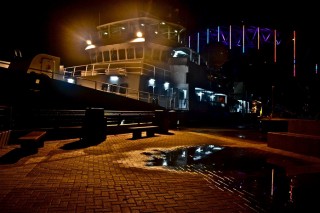 These rocky coral remains are enough to start a chain of life that begins with things like sponges, shellfish, and sea fans. These attract crustaceans, small fish, and other animals that in turn attract larger fish and other animals.  And all of them collectively are what have attracted us here.
So, we're on a hunt of sorts, and everyone is looking forward to getting the ROV in the water. Check back in over the coming days and I'll let you know what we find.