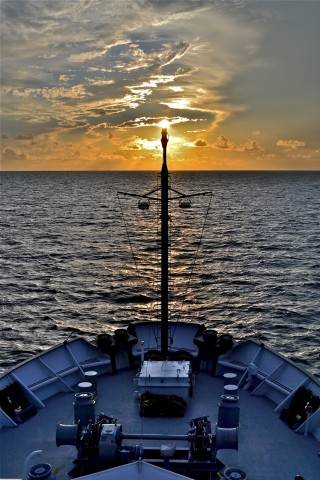 "I think the images we have now are going to astound some people when they see what's down there." That's Wes Tunnell's assessment of the video and photos we'll be returning to shore with tomorrow.
There had been brief views during limited past work in the region, but for the most part, says Tunnell, people had thought these banks were muddy, barren rocks. Now the team can show that's far from the case.
One hope is that these new resources will feed into an effort already underway to establish an International Gulf of Mexico Marine Protected Areas Network that could include some of the areas we've explored. Harriett Nash, a Ph.D. student aboard, recently organized a meeting of government officials from the U.S., Mexico, and Cuba to discuss a strategy for establishing such a network, which would take substantial planning and public discussion, as well as legislative support. Being able to see exactly what's down there will make it easier for policymakers to assess the situation.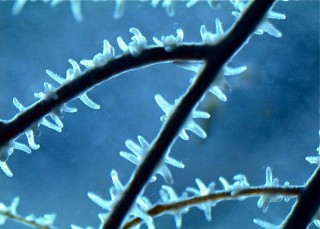 While not as scenic as photos and video, the sonar data produced during the expedition for17 banks will be just as valuable. This may not be the sexiest of exploration activities, but it's one of the most essential. "Mapping is the foundation for everything else," says Tunnell, "people wanting to study biology, geology, or anything else need a good map, just like on land."
"I think the images we have now are going to astound some people." –Wes Tunnell
Tunnell and team geologist Andre Drexler will be working with others to process the massive quantity of data gathered to turn it all into detailed maps that will be invaluable to future research. By the end of the year, the scientists plan to make the maps publicly available, in keeping with a prime goal for Schmidt Ocean Institute of distributing data generated on expeditions as widely as possible.
Next Steps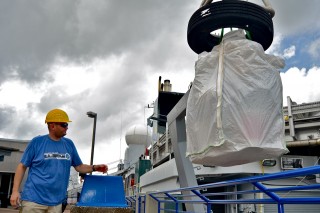 Of course the team will also be working on a number of other projects stemming from this trip. David Hicks and his crew will finish video analyses of the fish at each of the banks where the ROV dove, and are planning a number of related projects with corals, sponges, and echinoderms.
Droxler didn't get as many rocks as he would have liked, but still has plenty of work ahead with maps and subbottom profiling data—an analysis that was often running in parallel with the sonar that reveals the geology below the thick layers of mud that overlay the banks and spaces between. The subbottom profiles will allow him to discern which of the banks are connected. All told, the information should allow firmer understanding of the areas geological history.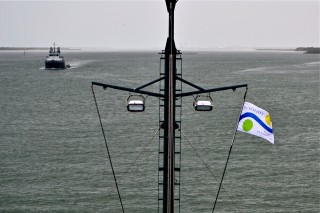 Paul Zimba didn't find any more signs of the red tide algae Karenia brevis, but he's still processing samples. He and others will also be looking at data on temperature, currents, and other parameters to get an idea of what controls some of the differing patterns seen between banks. One key concern is what might influence the layer of murky water called the nepheloid layer that obscured our view at times during dives.
As mentioned yesterday, chief scientist Tom Shirley will be shipping off the samples of sea stars and crustaceans collected for genetic and other analyses, but he's most pleased with the expeditions bigger picture. Beyond the ways the data will be used directly, he says that bringing a group like this together for a unique and successful expedition can have a long legacy. "One of the joys of a cruise is you get to know people well and you forge friendships," he says, "This is how you build links." And that means collaborations for years to come among scientists and groups that in many cases hadn't even met before.
Expedition Backbone
None of these accomplishments would have been possible without Falkor's impressive capabilities and crew. The captain, deckhands, bosun, engine room staff, electronics technicians, bridge officers, marine technicians, chefs, and interior staff worked tirelessly throughout the expedition to keep the ship running smoothly and everyone well fed, and they rarely get the attention they deserve.
That work is never really done, but the dataflow eventually has to stop. "We got that last feature, that's great, thanks," said Nathan Cunningham just before midnight tonight. For more than 30 hours after the last dive ended, the team had been running sonar tracks. "No problem," replied Tom Bills, the man at the helm who as safety officer gets high marks for keeping our wellbeing priority one, "We're heading home."