My name is Taloi Havini and I was born in the Autonomous Region of Bougainville, in the South West Pacific Ocean. I am currently based in Australia, and my artwork takes on many forms including sculpture, film, photography and immersive audio-video installations. Over the next three weeks on the Research Vessel Falkor, I will be living and working side by side with the ship's crew and science team, as we sail north along the East Coast of Australia. It feels quite historical to be on this journey, part of a greater vision to map the world's seafloor, as well as see and learn first hand how cutting-edge bathymetry mapping collaborates with science in charting new areas of the Southern Great Barrier Reef.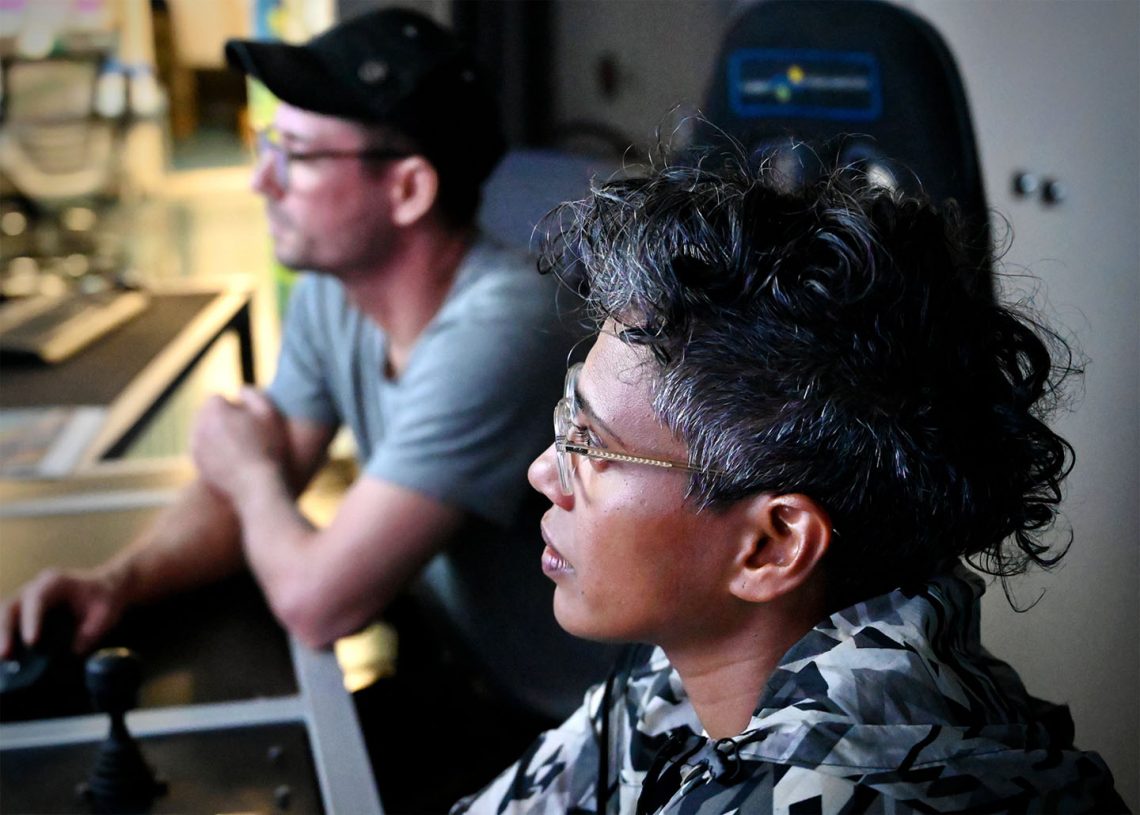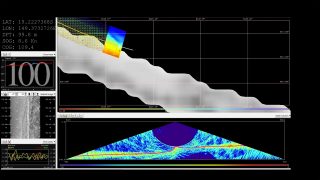 I will be learning from researchers and SOI Marine Technicians how multibeam sonar systems are used as a tool for measuring space and understanding deep time. A central element in my work are human actions that occur over time and space and as such I am interested in themes of representation, inheritance, habitats, and epistemologies of Oceania.
My time spent on board the Falkor will be a place for me to develop ideas for creating new work and to research the concepts of sound technologies, multiple perspectives and narratives to attune the senses to a re-theorisation of the oceans. Responding to this, the new work I will create will go towards an invitation by TBA-21 Academy who has commissioned me to create new work for Ocean Space Campo S. Lorenzo in Venice in March 2021. It is these intersecting bodies of knowledges and frameworks of science and heritage, geography, and Indigenous knowledges which feed the context and my experiences as a contemporary artist.