Time flies. Three years have already passed since the first Coordinated Robotics expedition took place on R/V Falkor, in Scott Reef, off the North West Australian coast.
In preparation for that cruise, Dr. Ariell Friedman and his team developed the first iteration of Map Tracker, a rough cut version of its current iteration. The new system is modular, which makes it easier to integrate different vehicles. Different groups can get together and easily combine their navigation data into an interface that will allow them to track the vehicles in relation to the ship, and to one another.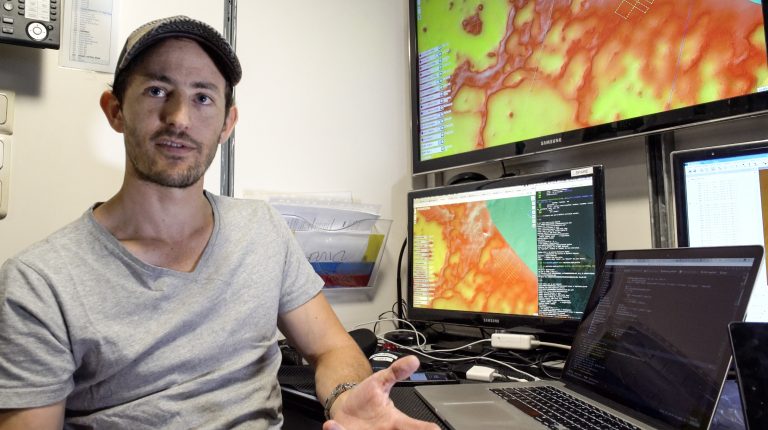 In addition, the team of Greybits Engineering has been adding features that the resident experts have been requesting during this second installment of the Coordinated Robotics expedition, this time around the 'Au 'Au Channel, in Hawaii. "For example, we have the bathymetry, so it is possible to click points on the map, visualize the depth and surface profile. We also added a feed from an AIS transponder on the ship, which gives us the ability to track the nearby ships, as well as the AIS from the work boat, Atreyu. We also were able to put Bux, Falkor's second work boat, on the map using the GPS of an Android phone," says Ariell Friedman, explaining just a few of the new features that the software supports.
Take a look at this video to learn a little more about this new tool, which will be sure to support the advance of technology in the study of our oceans.