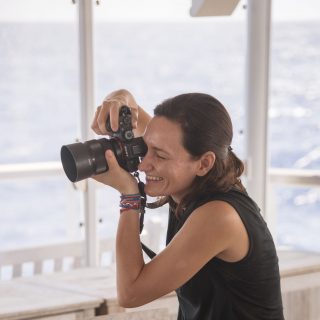 Mónika holds a Master's degree in Screenwriting from the University of Bergen and a Bachelor's degree on Audiovisual Production from the University of Costa Rica. For the last seventeen years she has worked on communication projects and strategic campaigns of social or environmental value. Her 2004 documentary "Coco" which portrays the struggle of illegal immigrants entering Costa Rica, received the Best Documentary Award at that year's Costa Rican Film Festival.
Mónika has worked as Chief of Audiovisual Production for MarViva, a marine conservation regional NGO in Latin America and as Audiovisual Production Professor at the University of Costa Rica. In 2007 she founded LUMA, a successful production company specialized on the production of environmental education, corporate social responsibility and citizen engagement documentaries and campaigns.
In 2009, she was one of only seven Latin American entrepreneurs to be awarded a fellowship by the Swedish International Development Agency on Strategic Business Management, an intense seminar on leadership, business development and change management with special focus on Latin America and Africa.
Cruises: