As an artist basing work on the Microbial Mysteries expedition, it is important to thoroughly understand the objective and research methods. The nitrogen cycle is fairly complex, and several members of the science team have been kind enough to clearly articulate the specifics of their research methods. There are individuals focusing in detail on nitrogen, other researchers are studying carbon, oxygen, iodine, aerosols, and many other parameters on the microscopic level. Approaching invisible substances and their statistical visualizations with an artistic framework poses a fun challenge. My goal is to transcribe relevant art from intricate science.
As I continue wrapping my mind around the science, I am immersed in my creative process. This includes maintaining a sketch log for daily observations, reflections, notes, and planning a series of paintings and drawings.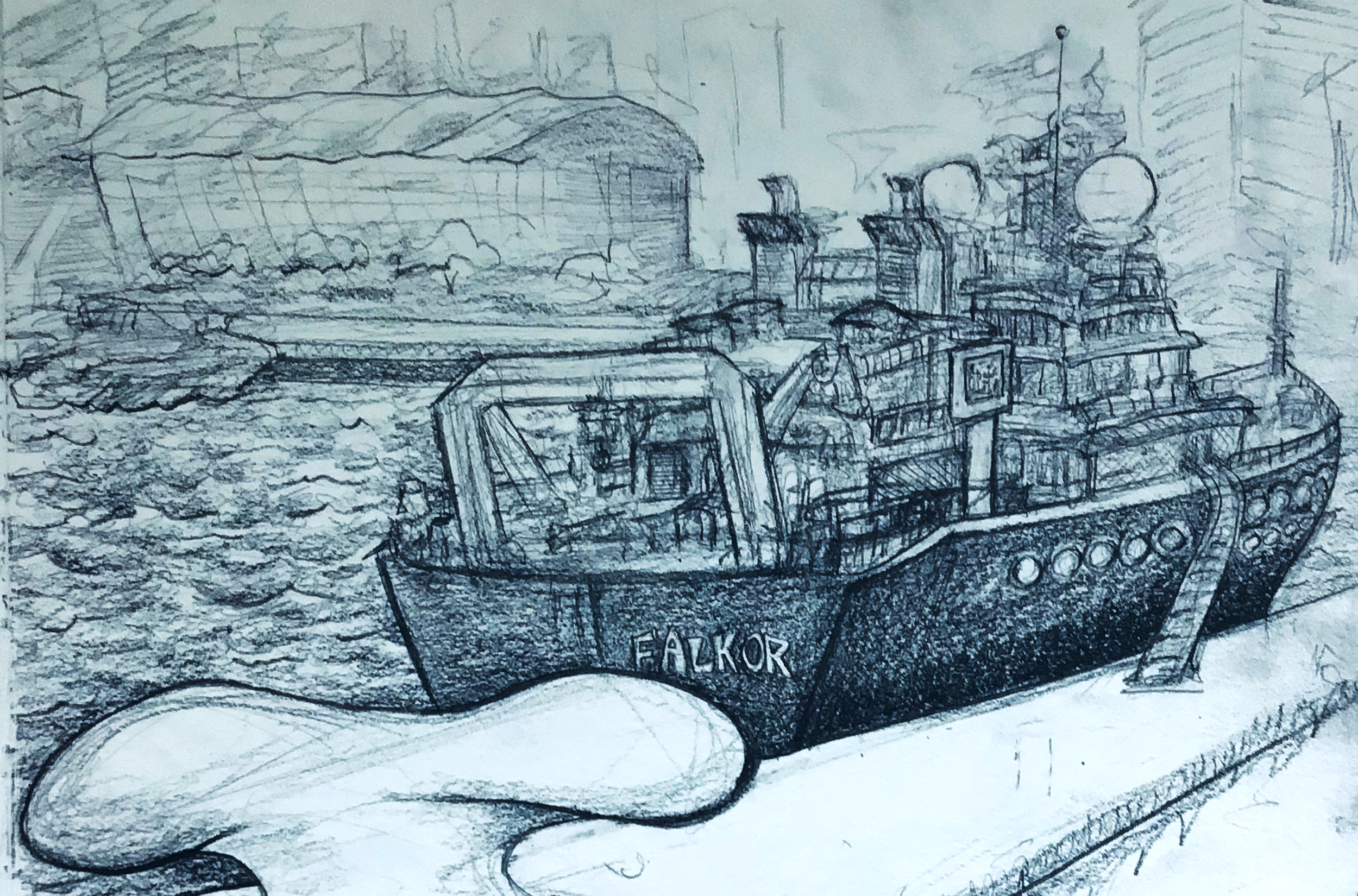 Elements and Ethers
Time onboard is an intensive opportunity for learning and collaborating—there is a lot to take in and it is important to remain flexible. Initially, I thought research would involve observing water samples under a microscope – not so! The research instruments are tuned much finer: for elements and ethers. A microscope is wholly unnecessary, but thankfully we have one or two on hand. I remain curious about the microbes to be seen and whether or not I can incorporate them visually. Cyanophyta and heterotrophic nitrogen-fixing bacteria are very tiny and arguably visually similar. 'Fixing' nitrogen is funny in a way – it involves breaking apart a very strong molecular bond to release nitrogen from its atmospheric form and make it accessible.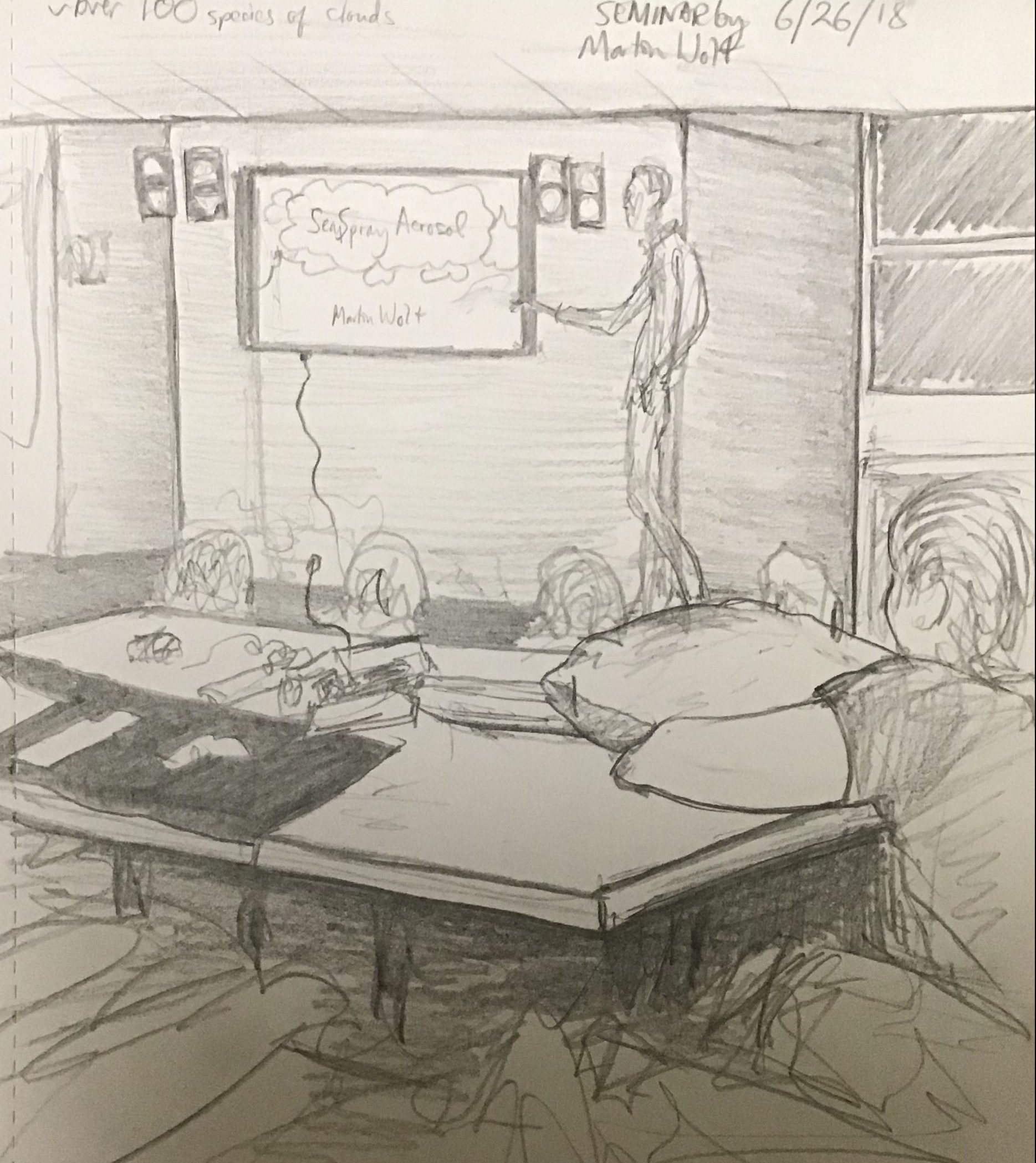 In Position
While in graduate school, I worked on a performance piece, "In Situ," where I drew, on-site, certain pieces on exhibit in the Spalding House. I was keeping in mind the reference of examining something exactly in the place where it naturally occurs, as well as the aspect of displayed/made in the museum. "In Situ" served to reframe applications of drawing. Earlier this month, when I read about this Microbial Mysteries expedition I would be embarking on, the description of the "in situ" incubation devices drew me in, reminding me of that performance piece. The drawings I will be doing on the cruise will be exclusively documentary sketching and the functional hashing-out of ideas.
None of this would be possible without the moral support of so many inquisitive, creative souls and the positive attitudes from those on board. The Falkor crew is stellar and I expect we will have a great voyage. I am counting on adaptive skills to reduce the novelty of the rolling motion of the ship. (Meclizine renders me useless.) So far, we have been graced with smooth waters, calm skies, and a dolphin or seabird here and there. It is all wonderful inspiration.