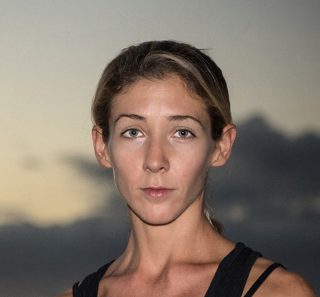 Jessica Orfe is an artist passionate about nature. Initially using drawing to process information without interference, she has since used art increasingly as an inquisitive and interactive device. Her art includes illustration, drawings, large murals, and performance.
Applying a curious mind, Jessica studied geology at Columbia University's Biosphere II, earned a BA in Studio Arts at the University of Chicago, a PBC in Painting & Drawing from SAIC, and finished her MFA at UH Manoa. She is a previous Orvis AIR, Navasota AIR, and recipient of academic & artistic scholarships. Hawaii's environmental hot spot has facilitated unique creative opportunities within science and art, including habitat-oriented projects and a chance to work as a field technician in species management. Currently, Jessica stays active with an array of artist associations, exhibition & teaching opportunities, and special projects. She also illustrates and designs for Savant Books & Publications. Lately her motion has been to sea.
As an Artist-At-Sea, Jessica looks forward to collaborating with scientific experts on this microbial mission aboard the R/V Falkor.
Cruises: