My name is Constance Sartor, and I am an artist and scientist who makes collages out of magazines. Despite the current digital age, there are still over
7,357
different print magazines produced annually in the United States alone. This results in billions of copies of magazines discarded into our landfills, some of which are recycled. Rather than discarding magazines, I '
upcycle
' them by piecing them together into collage artwork. Flipping through the pages, I carefully tear out a palette of colors and textures to use in my artwork. From the paper scrap palette, I puzzle together the pieces to create a detailed image. Sustainability is increasingly important in today's climate and one of the main goals of my artwork is to bring awareness to upcycling.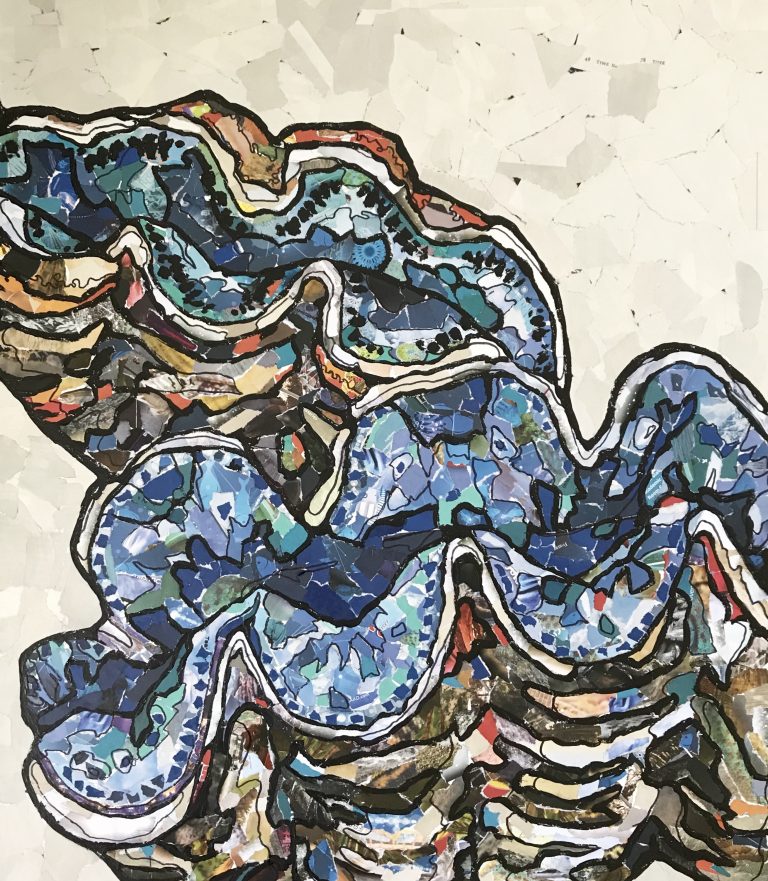 Another aim of my artwork is to bring attention to our natural world. On the Pacific island of Guam, just 13° north of the equator, I study fragile shallow reef ecosystems. Coral reefs are important ecosystems but are dying because of climate change. I look at corals at a molecular level to determine what makes some species capable of withstanding heat stress. As I finish my master's degree in biology at the University of Guam, I hope to contribute to the growing body of knowledge on how corals may be able to withstand the rapidly changing climate through both art and science.
 Just south of the equator, in the Phoenix Islands Protected Area (PIPA), deep sea corals are dealing with a different kind of stressor. Over the next few weeks, Dr. Rotjan and her team of scientists will investigate the immune response of deep-sea corals to corallivory, or coral predation. Living on a nutrient-limited seamount, a wound could prove fatal to the coral, so the science team wants to learn about how the coral responds to such a stressor. The immune response of these corals could even have important implications for human health. By studying the bacteria within the coral as well as the coral associates, the team will learn about how these organisms survive in such extreme environments.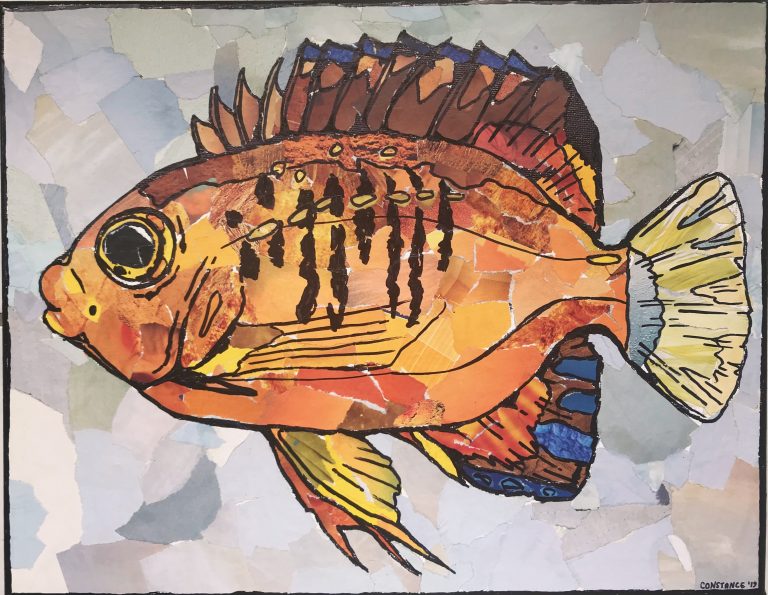 As the science team uses research to piece together the story of a deep-sea coral ecosystem, I will do so creativity  by making a series of 'upcycled' magazine collages. With a stack of National Geographic magazines sitting in my ship cabin as we begin our voyage, I will start to search for the colors and textures that represent the aphotic ecosystem of the PIPA. Each collage will depict a unique organism unfamiliar to me, and probably to most of the world. Through these patchwork images, I hope to bring you one step closer to the deep-sea corals and coral associates of the Phoenix Islands.