As I reflect on the start of this amazing adventure while falling asleep to the rocking motion of the ship, I think about how amazing the ocean is and how important it is for us to learn and share more about its wonder. There is so much left to discover beneath the surface, and it is up to us to explore further so we can recognize and protect the ocean as the source of all life.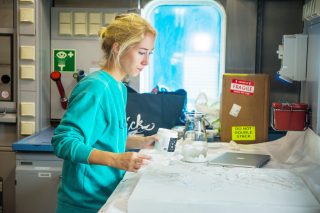 I have always felt connected to the sea, which is what led me to move to an island in the middle of the Pacific – where I could be surrounded by beautiful beaches. While living in Hawaii, I felt the connection to the sea even stronger and focused my profession to painting the way the ocean makes me feel. There is so much beauty and so much unknown, yet we are created in water, our bodies are full of water, and our earth is comprised mostly of water.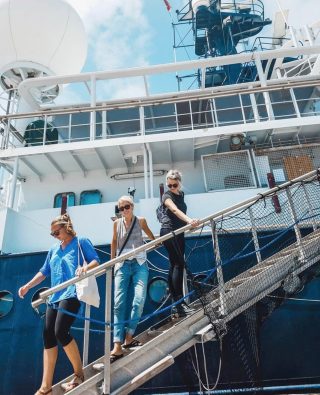 On Location
So when I was given the opportunity to join the Artist-at-Sea Program with Schmidt Ocean Institute aboard the ship R/V Falkor, I was stoked to not only be surrounded by this beautiful body of water, but also to learn more about the scientific aspects of the ocean and what we can do to preserve its natural beauty and abundance of life. SOI's mission is "We combine advanced science with state-of-the-art technology to achieve lasting results in ocean research, to catalyze sharing of the information, and to communicate this knowledge to audiences around the world. We foster a deeper understanding of our environment." I hope through this amazing program I will be able to communicate what I learn about seafloor mapping through the artwork I create while on board the ship.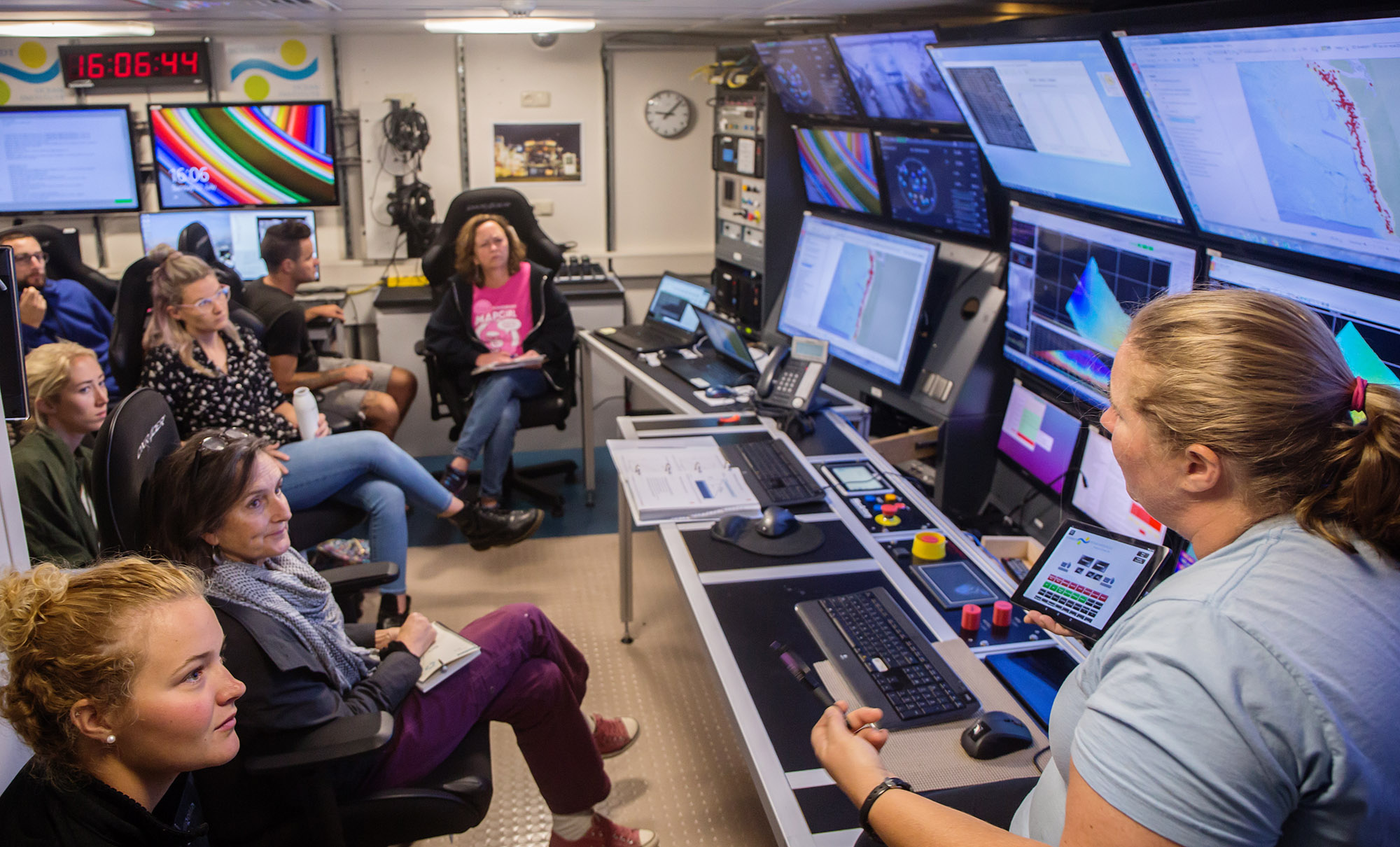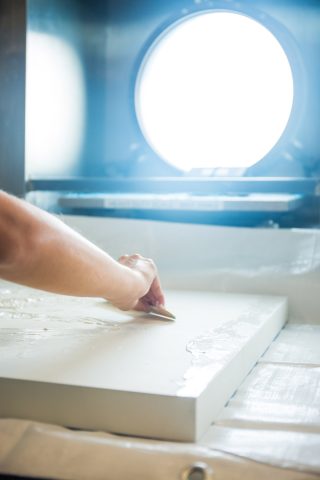 Work In Progress
Although I do not yet have a clear picture of what I will create on the expedition (I am still learning how seafloor mapping works and its importance), I do have a few ideas in mind. I imagine building up layers of the sea floor to create more depth and understanding of what is hidden deep below the ocean's surface. Then I will use my technique of mixing acrylic and resin to pour on layers and build up each piece one layer at a time, carefully controlling the flow of the resin, while allowing it to settle on its own, emulating the movement of the ocean. As light reflects off the glassy surface of the resin, the complexities and wonder of the multi-layers will be revealed. I will incorporate data we discover with Chief Scientist, Susan Merle, ideas from other artists, and inspiration from all the crew on board.
I hope to soak in as much scientific information as I can while breathing in the salty air, and then reflect the knowledge and sensations into my paintings. Although I am not an expert on oceanic science, I do know that it is important to learn as much as we can to have a better understanding of conservation. I hope to share what I learn through the paintings I create on board, and continue to study more about the ocean, incorporating it into future work with the aim of inspiring others.