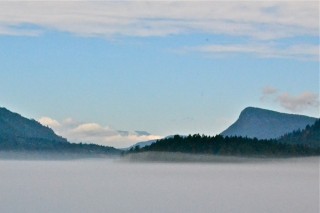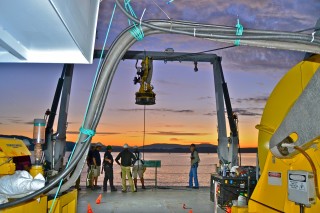 We left the dock at beautiful Victoria this morning to cut our way through very thick fog to another scenic spot, Saanich Inlet, about 4 hours away. Every two minutes the foghorn blew—and woe to those outside who forgot to plug their ears.
En route to Saanich, the first call went around the ship that there were orcas off the port side, and most everybody took the time to have a look. We watched them surface repeatedly in the distance as the views of surrounding mountains came and went through the clouds.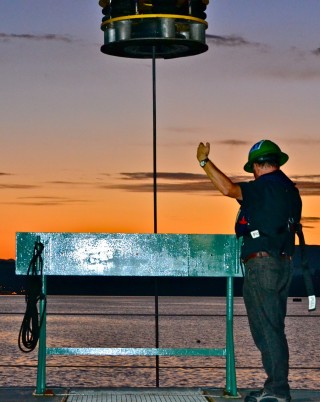 We're here in Saanich Inlet because it has a natural, annual low-oxygen layer that forms in its depths, offering a natural laboratory to study what animals are found in lower oxygen waters and which are repelled. But at the moment, the dives are on hold while we deal with some technical problems with the communications systems.
We're anchored near the spot where we plan to dive while the team works on the problems. Everyone took advantage of the unexpected pause to run a successful, short test dive for ROPOS as the sun was setting. If all goes to plan, we'll make the quick run to the dive site in the morning and start the first full dive at 6 a.m.