Back in our lab at Temple University much of my time is spent running live experiments with corals, extracting genetic material, and then processing them through a bioinformatics pipeline (read: staring at a computer). It has been years since I spent any substantial amount of time with my eyes fixated on an image through a light microscope. However, this trip is quickly reigniting my interest in the details and characteristics that are sometimes overlooked in these amazing deep-sea organisms.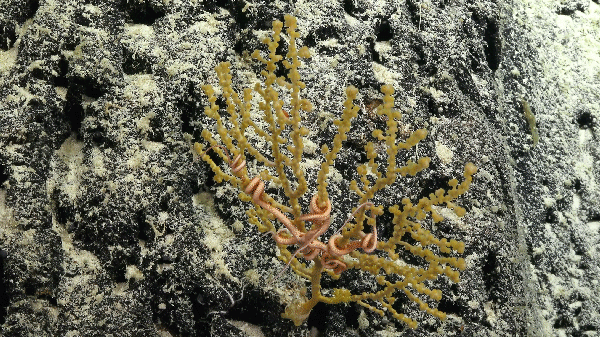 When we started packing for this cruise in August, Erik made sure we packed our Leika S6D microscope and camera set up. I was a little skeptical of bringing this expensive piece of equipment with us, because after all, we are on a ship that is constantly moving. After our first deep-sea dive with ROV Subastian on Kanton Atoll we took full photographs of the samples and partitioned them into their sample tubes for genetic, isotopic, and histologic processing to take back to our various institutions. As we were processing I noticed some of the coral polyps were still protruding and active; I thought "Why not take a closer look?" and I am so glad that I did!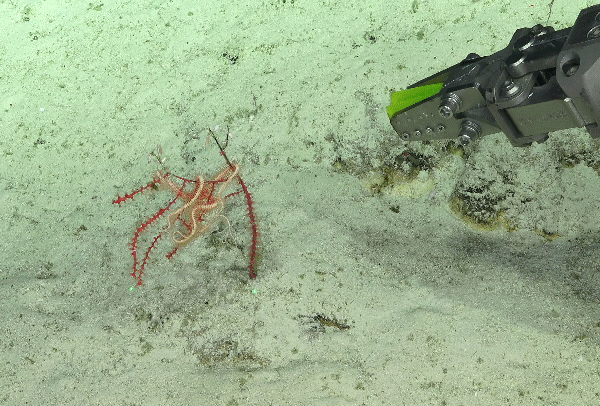 I asked Randi and Erik, both who have much more experience working with a microscope than I do, to help me get going and the pictures started flowing. I could see these animals I have been studying for 5 years with a whole new perspective. Corals that I thought were orange were a blend of pink and yellow, sclerites (small calcareous structures used for support and protection) were visible in the tissue and protruding around the polyps like armor, and I could observe just how intricate the pennate tentacles were as they swayed in the petri-dish as the ship steamed on to the next dive site.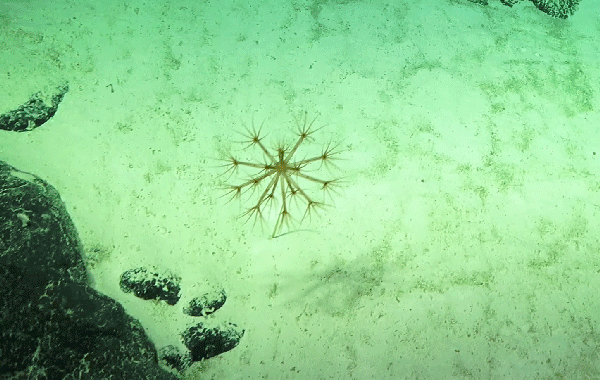 We are fortunate enough to have an outstanding 4K camera system on ROV SuBastian, which allows us to observe these corals with unprecedented clarity in their natural habitats. While I will never get tired of live footage streaming up from the bottom of the ocean, I'm excited to experience these corals in all of their delicate complexity through the lens of the microscope.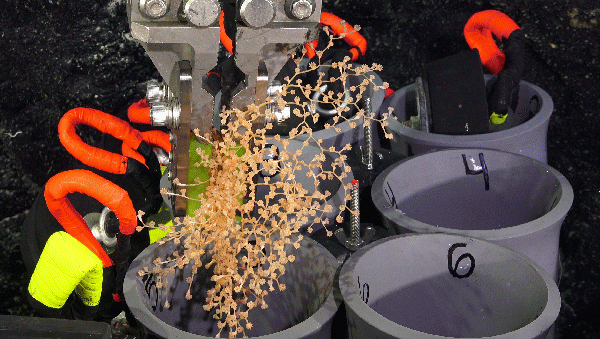 Observing these corals as whole colonies and as individual polyps directly addresses one of the main goals of this cruise: to continue to catalogue the diversity of species within the depths of the Phoenix Islands Protected Area. Observing these deep-sea corals in such detail is undeniably making me a better coral biologist. We are seeing and collecting corals that we have never seen before. This process is facilitating a better understanding of the characteristics that define orders, families, genera, and even new species. I can tell you one thing for sure, I will not be leaving shore again without our trusty microscope in tow!