Scott Reef may be extremely remote—some 400 kilometers north from Broome in the Timor Sea, but now anyone can view the reef and sea floor on their phone, iPad or computer.
On Schmidt Ocean Institute's March-April research cruise, the team, led by Dr. Oscar Pizarro from the University of Sydney's Australian Centre for Field Robotics, traveled aboard research vessel Falkor to Scott Reef with the goal of applying emerging robotic techniques on unexplored areas. In total, over 40 dives with various Autonomous Underwater Vehicles (AUV) were completed collecting more than 400,000 seafloor images as well as oceanographic information and multibeam bathymetry data from around the lagoon.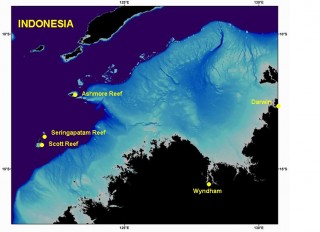 The Coordinated Robotics cruise ran a series of deployment experiments aimed at testing and refining algorithms for multiple underwater vehicles that accomplished several goals. One of these objectives was to conduct a detailed habitat mapping exercise of a large coral habitat using underwater robots, to identify potential spots of interest for future research. Now, with the help of Seafloor Explore app developer Matthew Johnson-Roberson, Assistant Professor of Engineering at the University of Michigan, the public can see the results of these maps generated. "We believe this cruise was a big step in pushing oceanographic technology forward," said chief engineer, Dr. Pizarro.
SeafloorExplore App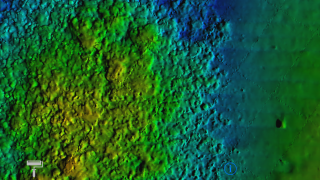 The SeafloorExplore app allows the app user to view scientific visual data from different areas including the Timor Sea region. SeafloorExplore displays never before seen 3D models from the bottom of the oceansand is available for download in the iTunes App store. To view the dataset from Scott Reef that was collected during this‬ cruise simply download the app. Once open click on the information (i) icon in the bottom right corner. Select download new models and then select Schmidt Ocean Institute Falkor cruise to download the Scott Reef data set.
Squidle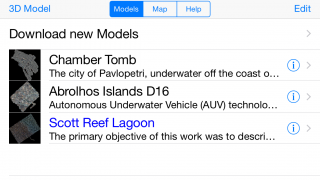 If seeing a model of Scott Reef is not enough, the public can now directly participate in the research. Capitalizing on public interest in the robots, post-doctoral research engineer Ariell Friedman was able to create a citizen science website, Squidle, using images collected from the AUVs. The site allows participants to label images that will be used to train classification algorithms to help analyze the collected imagery. The team hopes that this can be a fun educational tool that gives students a chance to engage in real science while providing valuable data to the science party.