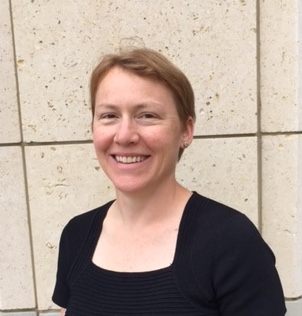 Dr. Karen Casciotti is marine chemist who specializes in tracing the marine nitrogen cycle using stable isotopic measurements. Her current research focuses on understanding how nitrogen is cycled in oceanic suboxic zones. Of particular interest is how microbial processes control the inventory of bioavailable nitrogen in the ocean and the production of nitrous oxide, a potent greenhouse gas.
Her interest in this cruise is investigating the role of nitrite oxidation in the suboxic waters of the eastern tropical Pacific, where they use in situ incubators to measure the rates of nitrite oxidation with minimal perturbations under in situ oxygen, temperature, pressure, and light levels.
She is an Associate Professor in the Department of Earth System Science at Stanford University. She received a Ph.D. in Geosciences from Princeton University in 2002. After earning her PhD, she worked as an NRC Postdoctoral Fellow at the US Geological Survey in Reston, VA. From 2004 to 2011, she was on the scientific staff at the Woods Hole Oceanographic Institution. In 2011 she joined the faculty at Stanford.
Cruises: