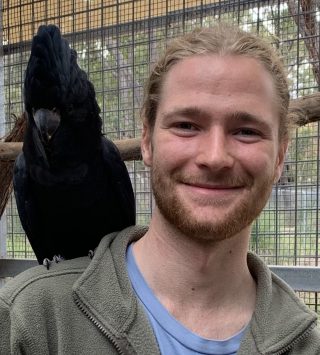 Declan is a current Honours student at the University of Western Australia, where he also completed a double major Bachelor in Genetics and Zoology. His research project involves the spatial variance of microbial assemblages associated with coral in offshore communities of Western Australia. He is especially interested in the thermal tolerance of coral and its associated symbionts.
Declan has also been a part of Pendoley Environmental's ongoing turtle monitoring program in north/west Australia for the past 4 years, helping with egg counting, tracking, flipper tagging, pit-tagging, and recording of animal behaviour and physiology.
He has never been on a coral expedition before, not one 'atoll,' and so is very excited to be a part of the Mesophotic Coral Examination expedition.
Cruises: