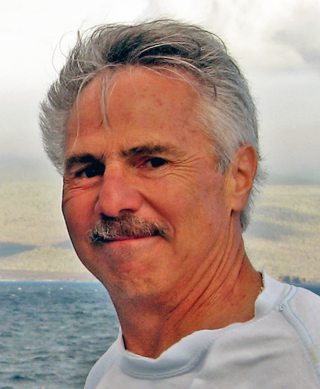 Daniel  Fornari – Emeritus Research Scholar,  Geology and Geophysics Dept. and MISO Facility, Woods Hole Oceanographic Institution (WHOI), Woods Hole, MA USA.
Dan is a leading researcher in the study of volcanic and hydrothermal processes at mid-ocean ridges, especially the East Pacific Rise near 9° 50'N, seamounts, and in the study of the structure and magmatic processes occurring in oceanic transforms and at oceanic islands, such as Hawaii and the Galápagos. He is also a leading expert in deep- sea imaging and has developed numerous deep-sea camera systems that have been used by many oceanographers in the USA and internationally.
In more than 50 years of seagoing experience, he has participated in over 120 research cruises in the Pacific, Atlantic, Arctic and Indian Oceans, and has completed over 100 dives in Alvin and other Navy and research submersibles. He is the author or co-author of more than 140 scientific papers and has served on numerous scientific panels, and national and international committees including the President Clinton's Commission on Ocean Exploration.
He has served in numerous leadership capacities over the years including Chair of the Ridge2000 Program, Director of WHOI's Deep Ocean Exploration Institute from 2004-2008 and again from 2010-2014, and as the Chief Scientist for Deep Submergence at WHOI from 1993 to 2004. He received the 2014 Edward A Flinn III Award from the America Geophysical Union (AGU) –award details
Dan and several colleagues co-authored Discovering the Deep: A Photographic Atlas of the Seafloor and Ocean Crust. And together with Dr. Susan Humphris, he developed the WHOI Dive and Discover™ website in 2000 (www.divediscover.whoi.edu), an education and outreach website for students and the general public.
Cruises: