Allison Miller Helps Guide the Direction of U.S.'s National Science Foundation Ocean Research Over the Next Decade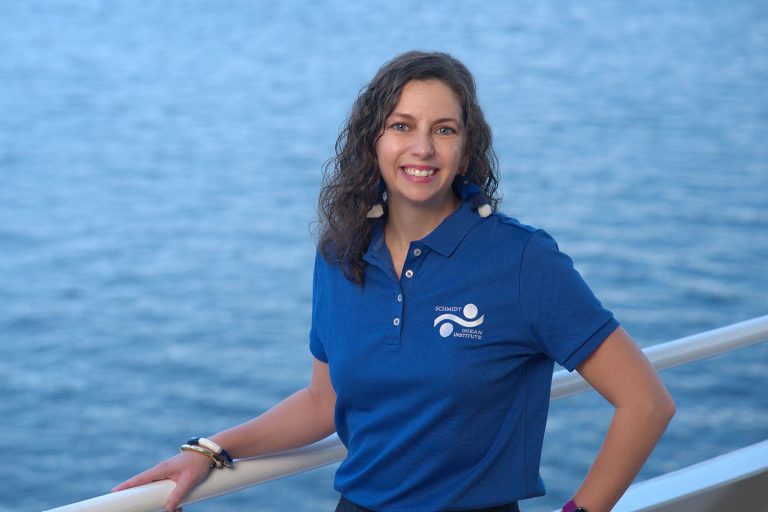 Allison Miller, SOI's Research Program Senior Manager, was recently appointed to the National Science Foundation's 2025-2035 Decadal Survey of Ocean Sciences Committee, convened by the National Academies of Sciences, Engineering, and Medicine. This committee is charged with a pivotal mandate: offering strategic guidance and informed recommendations to the National Science Foundation's (NSF) Division of Ocean Sciences. In joining the ranks of this distinguished assembly, Allison Miller collaborates alongside SOI alums scientists Dr. Ajit Subramaniam and Dr. Peter Giguis.
Central to their mission is the formulation of a comprehensive strategic plan for NSF over the next ten years. This blueprint will steer the course of advancing understanding of the Ocean's intricate role within the Earth System. Additionally, the committee is focused on the burgeoning blue economy and will set a forward-looking agenda for guiding investments in NSF Ocean Sciences from 2035 until 2045. 
Allison recently celebrated ten years with SOI. The past decade has been marked by her astute management of grants, project agreements, and international permitting. Her work enables SOI to facilitate global research with scientists working on cutting-edge projects. Allison's oversight extends to tracking research outcomes from past expeditions, adding a layer of continuity and insight to SOI's scientific endeavors.
Beyond her professional accomplishments, Allison's passion extends to the world of aquatic sports. An active participant in her local Masters Swim Team, she specializes in the 200m breaststroke.

We invite you to share the newsletter with your friends and encourage them to subscribe, so they do not miss our first look at Schmidt Ocean Institute's activities.
Chapter 5 Newsletter – 2023 • Menu
Subscribe to our quarterly newsletter