Ocean Rising Brings High Fashion to Sea
Ocean Rising is an initiative of SOI and Nekton to deepen people's relationship with the Ocean by galvanizing connections and tangible initiatives within significant sections of global culture from the arts, fashion, sport, music, gaming, film, literature, and food amongst others. Ocean Rising is currently focused on music and fashion, resulting in several exciting collaborations, including bringing fashion designers onboard R/V Falkor (too).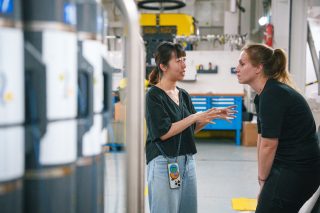 During the Dynamics of Sinking Microplastics expedition in August, SOI hosted independent sustainable fashion designer Pei-Wen Jin,  the winner of the 2021 Redress Design Award and Emerging Designer Award. Pei-Wen, based in Taiwan, has a research-driven design process, including strong development in pattern making, and is actively involved in a research project with the Environmental Protection Agency in Taiwan. During her time on Falkor (too), Pei-Wen sketched design concepts while learning about the presence of microplastics at sea. Pei-Wen recognizes that the garment industry is one of the world's leading plastic polluters and that 80% of the fashion industry's environmental impact begins at the design process. As a designer, she aims to eliminate waste from the start while also investigating solutions for effective recycling.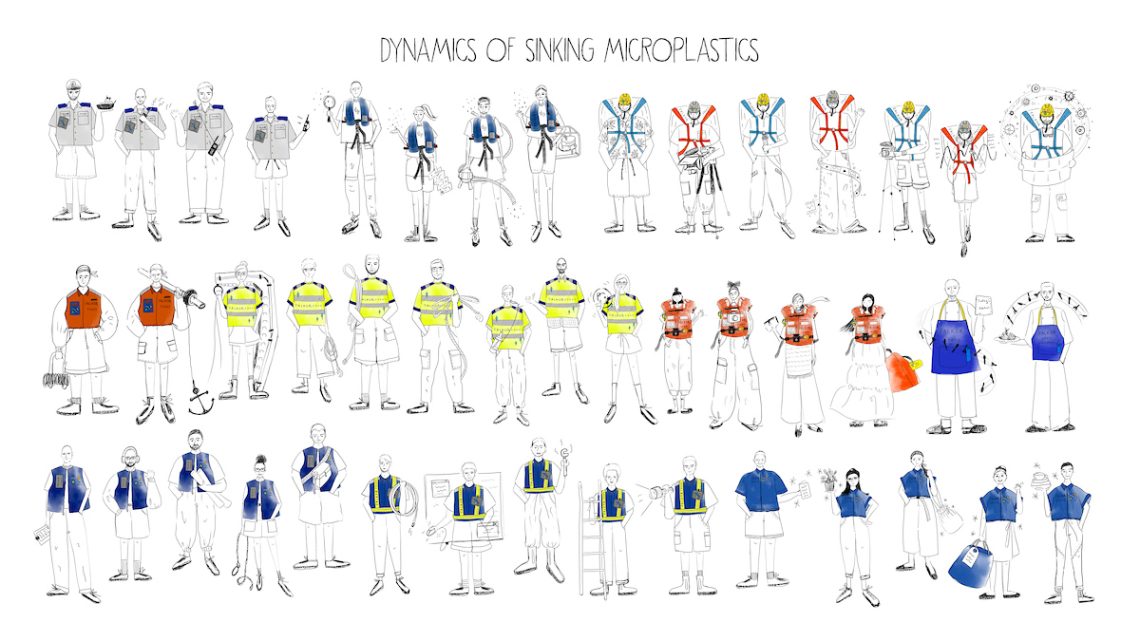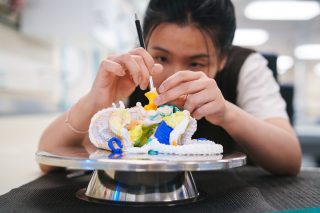 Shan Hua, Digital Art Winner of the Vogue China Fashion Fund, and Vogue China Videographer Augrey Siegal also joined the expedition. Shan's work revolves around the symbiotic relationship between natural forms and human emotions and reflects on our roles. While onboard, Shan worked in virtual reality to design a creature based on the CTD, which she then brought into the physical realm with a 3D printer. Audrey Siegal captured Shan's time onboard for a Vogue China short documentary. 
Beyond hosting members of the fashion community onboard R/V Falkor (too), Ocean Rising teamed up with the world-renowned fashion designer Jenny Packham to promote Ocean awareness. Packham, known for dressing royals like Princess Kate and celebrities like Sarah Jessica Parker and Paris Hilton, created a 2024 resort collection inspired by the Ocean.
Peerside Launches New Diversity Program for Maritime Career Training at the Florida Institute of Oceanography
OI is thrilled to support Peerside, a new career-development program out of the Florida Institute of Oceanography (hosted by University of South Florida) aimed at increasing diverse participation in the ocean sciences. Peerside launched this summer and utilizes a year-long cohort model to introduce participants to Ocean careers. ADD MORE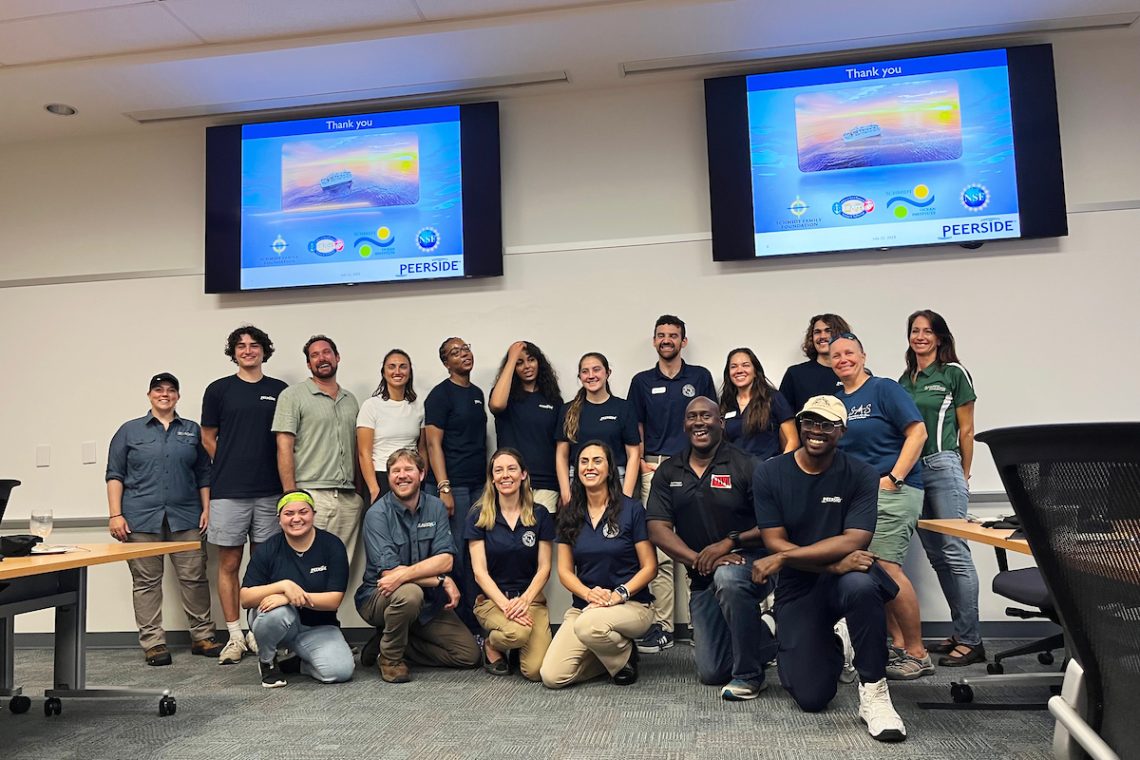 We invite you to share the newsletter with your friends and encourage them to subscribe, so they do not miss our first look at Schmidt Ocean Institute's activities.
Chapter 5 Newsletter – 2023 • Menu
Subscribe to our quarterly newsletter