I begin this note with congratulations to our President and Co-Founder, Wendy Schmidt, who received the President's Award for Conservation from The Explorers Club at the end of April and an honorary doctorate from the University of Rhode Island in May!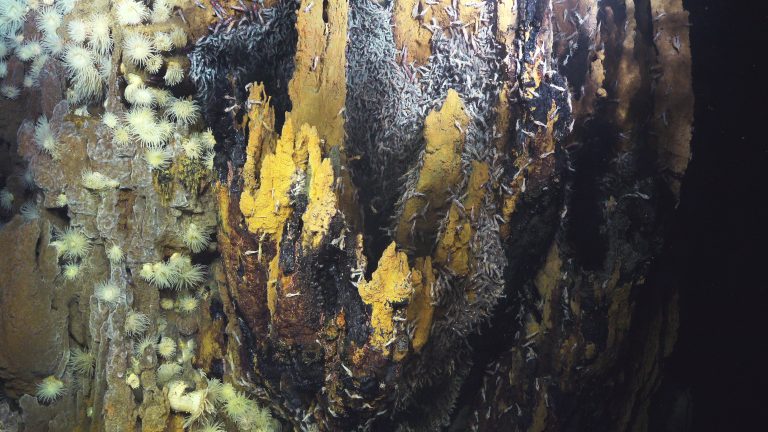 The past few months have also been eventful at SOI as R/V Falkor (too) completed its first two scientific cruises. The inaugural expedition in March to the Mid-Atlantic Ridge was in search of Lost City Hydrothermal Vents. This cruise, a first real-world test of the vessel's scientific capabilities, filled every lab space during the 40-day expedition and demonstrated a very effective method for finding vents by combining Falkor (too)'s new mapping capabilities, MBARI's mapping autonomous underwater vehicles, ROV SuBastian, and other technologies. This was followed by the second expedition around Puerto Rico in April to test new technologies to assess the health of corals and measure super oxidants. These included DISCO (Diver-Operated Submersible Chemiluminescent Sensor) developed with funding from Schmidt Marine Technology Partners, and SOLARIS, a submersible instrument based on DISCO. The vessel is now off Costa Rica on an Octopus Odyssey as scientists explore the Dorado Outcrop, a known Octopus brooding ground. 
April also saw our second biennial Virtual Symposium, Setting the Course. This provided an avenue to present Falkor (too) and discuss the essential elements of what, where, and how we will support science at sea and communicate that to a wider audience. Alongside the Symposium, we opened our Expressions of Interest call for scientists and technologists to apply for time onboard R/V Falkor (too). We look forward to reviewing the ideas for expeditions that ride the edge of imagination, interrogating what is possible in scientific exploration! And in May, the first in-person meeting of the Scientific Ocean Vehicles Alliance (SOVA) was held at the Monterey Bay Aquarium Research Institute (MBARI). SOVA, originally organized and convened virtually by SOI in May 2020, is a gathering for professionals working on underwater robotics and vehicles for scientific research and exploration. 
All this and more is included in our Fourth Chapter of The Neverending Newsletter. We encourage you to share with others, so they may subscribe and stay updated with all the happenings at the Schmidt Ocean Institute.
We invite you to share the newsletter with your friends and encourage them to subscribe, so they do not miss our first look at Schmidt Ocean Institute's activities.
Chapter 4 Newsletter – 2023 • Menu
Subscribe to our quarterly newsletter