Taiji Terasaki: Remote Artist-at-Sea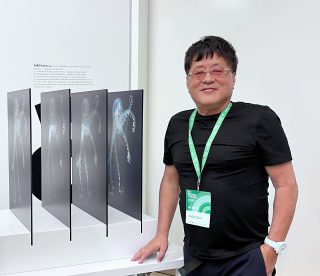 SOI is pleased to welcome Taiji Terasaki as the first completely remote Artist-at-Sea working with nine species images collected by ROV SuBastian, such as the glass octopus and vampire squid. Taiji's latest collection Vanishing Point debuted at SOI's Artist-at-Sea exhibit at the UN Ocean Conference. It will be part of a new six-month installation of art from SOI's collection in the Port of Seattle's Pier 66 and 60 beginning in August.
Multimedia Hawaii-based artist Taiji Terasaki grew up in a family of scientists and creatives. He has spent years engaging in environmental activism and avant-garde innovations in his craft – pioneering mediums like mist projections as canvas. Vanishing Point walks the line between the appearance and disappearance of life in the depths using imagery of deep-sea creatures printed on six separate glass panels with gradually decreasing opacities. Each panel has a different amount of ink, transitioning from the opaquest layer to the faintest layer until it is almost entirely transparent. From different perspectives, the pieces reveal vibrant life that appears among the shadows, or a disappearing creature or ghost image fading away into darkness. The artwork begs the question: What must we do (or stop doing) to sustain a healthy life for our planet? Viewing these panels from multiple perspectives is a way of visualizing loss while simultaneously abstracting the steps to restoring a hopeful, healthy natural world.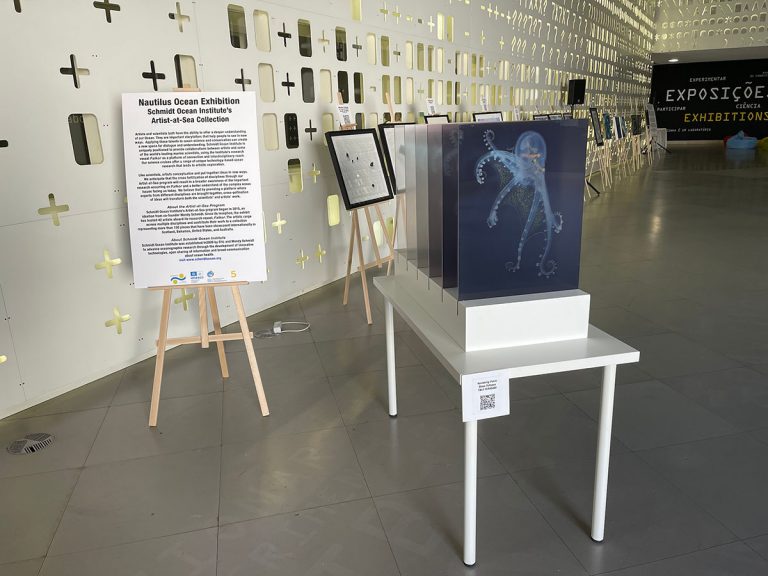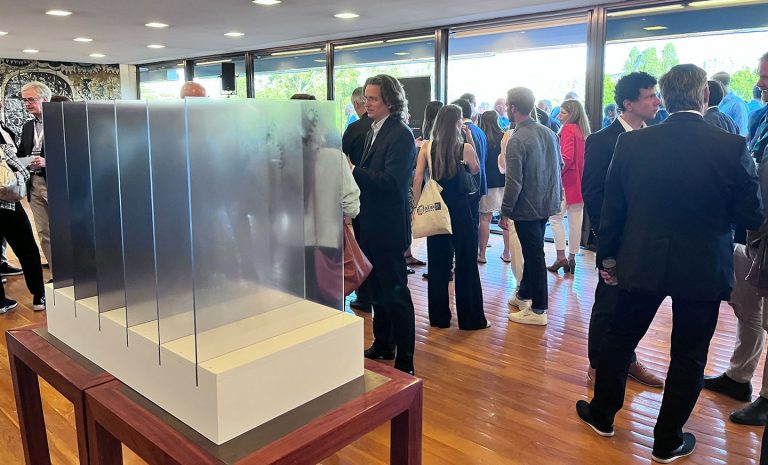 Summer Newsletter 2022 • Menu
Subscribe to our quarterly newsletter