Tasman and Coral Sea, Australia
January/February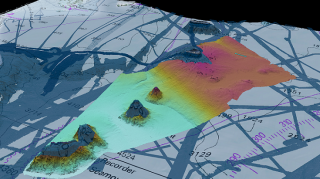 Schmidt Ocean Institute – in partnership with The Nippon Foundation-GEBCO Seabed 2030 and alongside collaborating researchers from Australia – brought in the New Year on a mission: mapping significant areas of the seafloor of the Tasman and Coral Seas, offshore Queensland, Australia. The expedition was part of the global effort to map the seabed in its entirety by the year 2030, which will aid in ocean research, management, and economic development for future generations. Bathymetric maps of the Tasman and Coral Seas are especially valuable, as the shape of the seafloor holds information about the tectonic movement and the formation of the Australian continent. Researchers additionally surveyed seabirds, which are important indicators of ocean health. The effort was led by Dr. Robin Beaman from James Cook University and Dr. Helen Bostock from The University of Queensland.

---
Coral Sea Marine Park, Australia
February/March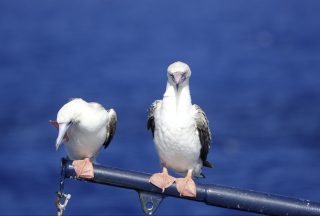 Far offshore Queensland Australia, in the Coral Sea Marine Park, is a seafloor full of clues for understanding the complex geologic history of Australia and the submerged Zealandia continent. The Seafloor to Seabirds expedition will focus mapping efforts on the Kenn Plateau, a piece of continental crust also known as a microcontinent. Alongside mapping underwater landscapes in the Coral Sea, the team collected marine magnetic data and sampled microplastics from the ocean using Falkor's underway system and CTD cast. The team was once again joined by a seabird observer investigating seabird species and concentration in space and time.

---
Ashmore Reef Marine Park, Australia
April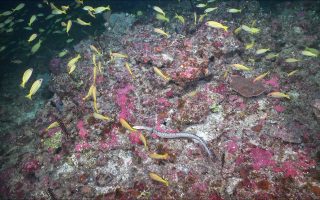 Ashmore Reef Marine Park is home to unique coral ecosystems: Mesophotic Coral Ecosystems (MCEs). While the waters of Australia are famous for shallower coral systems such as the Great Barrier Reef, MCEs there (and around the globe) remain largely unknown and undocumented. MCEs exist at depths between 30-150m, and recently their study has become possible due to technological advancements. MCEs are hypothesized to have significant ecological importance, including the potential to reseed shallow water corals under environmental stress. The ability of MCEs to provide a refuge for shallow-water species appears critically important, as shallow reef corals face a range of stressors including a changing climate. However, little is known about MCE community structure, what ocean processes control MCE composition, geographic distribution, and their connectivity to other coral systems. Dr. Karen Miller and her team ventured to Ashmore Reef in order to better document these poorly understood ecosystems.

---
Phoenix Islands Protected Area, Kiribati
June-July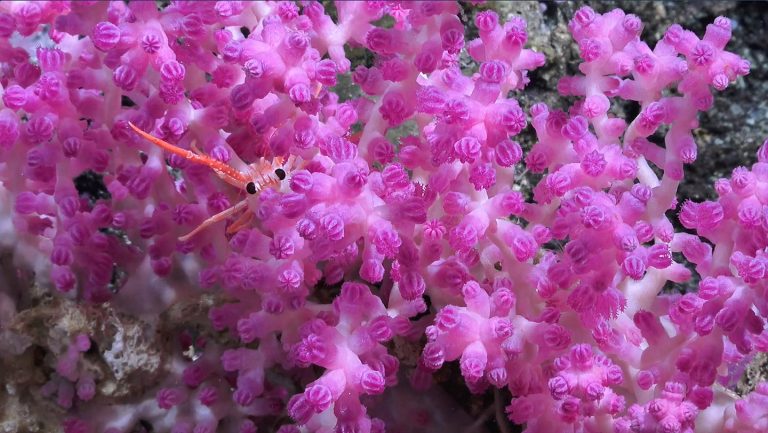 In June, Falkor will return to PIPA under Chief Scientist Randi Rotjan with some of the original 2017 science team and a few new members. Rotjan's team is brimming with questions after the successful 2017 voyage. Their scientific objectives include continuing to investigate deep-sea microbes' therapeutic potential; examining how ancient cold water corals survive predation by corallivores; and enquiring into the equator's effect on the ecology of deep coral and sponge communities. The team will also look beyond PIPA, and examine the unexplored depths of the Howland and Baker unit of the United States Pacific Remote Islands National Marine Monument (PRIMNM)– a neighboring MPA to PIPA and part of the same archipelago. Both PIPA and PRINMN offer a glimpse into the deep sea's natural processes in a relatively untouched part of the ocean, given their status as remote marine protected areas.

---
Southern California Borderland, USA
July-August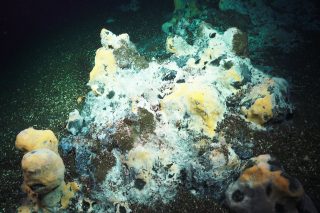 The deep-sea is rich in minerals; fields of phosphorite, iron-manganese nodules, and rare earth elements like yttrium can all be found at the bottom of the ocean. Many of these minerals are valuable for human societies. Phosphorus is used in producing fertilizer for growing food, and rare earth minerals are necessary for technology development and future green energies. Countries around the world are preparing to develop extractive practices in the deep-sea, yet there has been minimal assessment of the life that may dwell amongst rare earth elements. In order to examine the trade-offs, Dr. Lisa Levin and her team will venture to the Southern California Borderland (SCB) to investigate several mineral-rich sites and assess the communities living amongst valuable earth. Their goals are to establish baselines, examine features that may influence biodiversity, and inspect the therapeutic potential of deep-sea microbes affiliated with mineral-rich areas in order to make recommendations and develop assessment practices prior to extractive industry development.

---
Southern California Borderland, USA
August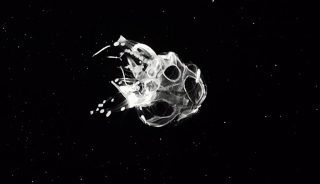 Sampling in the ocean today is mostly performed the same way it was 30 years ago, and can sometimes be inefficient and destructive to fragile organisms. A significant amount of deep-sea species remain undescribed simply because they cannot be returned to the surface in good condition for taxonomic inspection. Co-Principal Investigators Brennan Phillips (University of Rhode Island), Kakani Katija (MBARI), Robert Wood (Harvard University), David Gruber (City University of New York/Baruch College), and their teams of interdisciplinary researchers have been working on new technology that allows them to study species in situ. The technology was originally tested aboard Falkor in 2019, they return this year in order to further test refined technology. They anticipate that their work will set a new benchmark for future midwater expeditions and pave the way for a device that combines all of their technologies into a singular solution for specimen characterization.
---
Gulf of California, Mexico
 October-November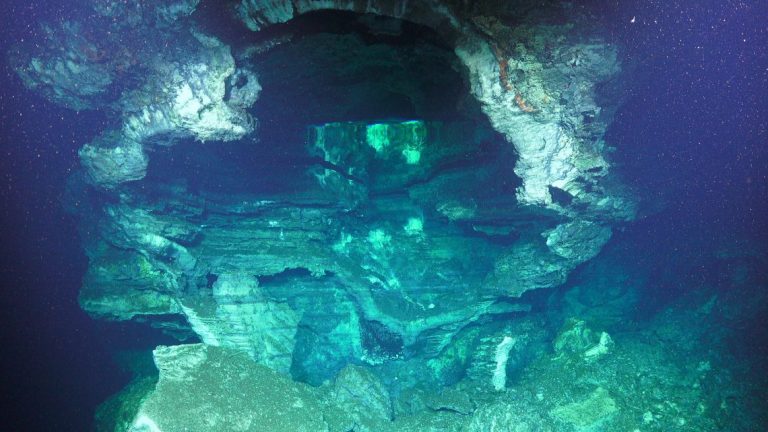 During a 2018 expedition aboard R/V Falkor, Drs. David Caress, Ron Spelz-Madero, Raquel Negrete-Aranda, and Victoria Orphan, alongside a team of interdisciplinary researchers and engineers, explored the recently discovered Auka Vent Field. The Auka Vent field is a series of hydrothermal vents located in Pescadero Basin, one of several small ocean basins in the tectonically active Gulf of California (GOC). While mapping, exploring, and sampling Auka with ROV SuBastian, the team deployed seafloor mapping AUVs to explore other parts of the basin. The AUV data revealed another new hydrothermal vent field, which they named JaichMaa 'jag, a term from the indigenous Kiliwa people in the GOC that roughly translates to "Liquid Metal". The name refers to an underwater cavern with hot fluid pooled at the ceiling creating a reflective surface like an upside-down lake, which was unveiled within a chimney in the new vent field. The work contributed to a growing body of research determining the hydrothermal vents in the Pescadero Basin are distinct from other known vent systems, from the minerals they emit to the animals that live on them. In September 2021, the researchers will return to further their interdisciplinary investigation of the Gulf of California. They plan to map the neighboring Carmen and Farallon Basins, characterize heat flow in the Pescadero Basin, and examine hydrothermal vent microbiology and ecology in the Auka and JaichMaa 'ja'ag fields in order to further our understanding of these recently discovered hydrothermal systems.