Crossing the Pacific from Honolulu, Hawaii to Suva, Fiji, Research Vessel Falkor will stop to conduct several days of mapping in the Phoenix Islands Protected Area, one of the largest yet least studied Large Scale Marine Protected Areas. With over 25 submerged volcanoes, pristine coral archipelago systems, and astonishing biological diversity, these unknown waters critically need bathymetric mapping for researchers to understanding what lies beneath the surface. Falkor has visited the area before, during a month-long expedition characterizing the region in 2017. The mapping will help to fill in gaps in mapping data and help to prepare for an ROV expedition in 2021. 
In addition to the mapping, we will welcome several scientists who will be working on technology development of a new Biological Nitrogen Fixation device and deployment of eight NOAA Argo Float systems. We will also host two Student Opportunities participants, Nicholas Yoshioka from University of Hawaii School of Ocean and Earth Science, and PhD student, Antonella Wilby from the University of California San Diego Contextual Robotics Institute, who will learn about the important work taking place on board as they participate in the equator and dateline crossing voyage. Finally, fine art environmental painter Bailey Ferguson will incorporate cruise findings in a series of abstract paintings and graphic art to communicate the technology development and mapping findings as they relate to ocean health.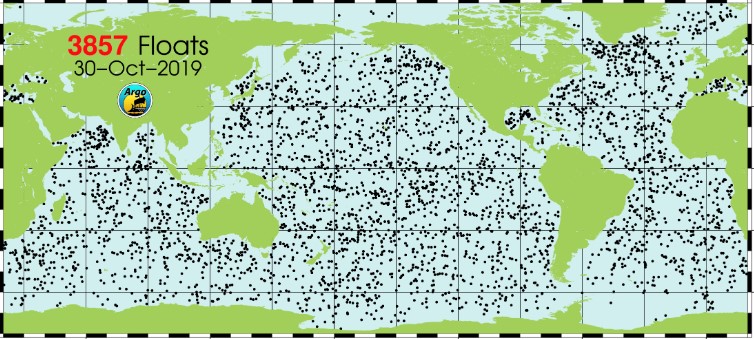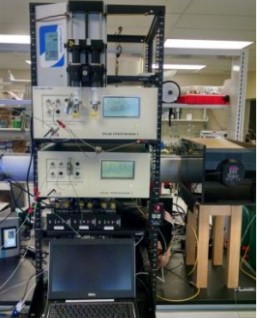 Finding the Fixers: Measuring Ocean Nitrogen Fixation
Nitrogen is essential for all plant growth and is a key contributor to biological production. In the ocean, nitrogen is made bioavailable by microbes that take or 'fix' nitrogen from the atmosphere and produce ammonia. Although these microbes are key players in marine biogeochemical processes, where and how nitrogen fixation occurs in the ocean remain unclear. Previous studies on open-ocean nitrogen fixation have been limited by reliance on bottle-based incubations or problematic analytical measurements. Dr. Sam Wilson and his team from University of Hawaii will tackle the analytical challenges with an onboard, high-precision gas analyzer enabling real-time measurements. Taking an innovative perspective, the team will test a novel argon-hydrogen assay technique alongside traditional techniques. Instantaneous nitrogen fixation productivity and productivity data will equip biological oceanographers with the ability to understand the spatial and temporal bounds of nitrogen fixation and assess how these may change in a warming world.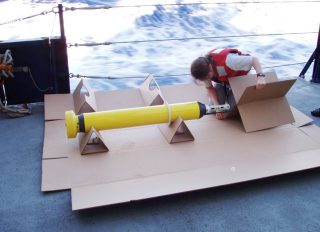 From the Lab to the Sea
Not only do nitrogen-fixing microorganisms provide nitrogen for marine life, blooms of nitrogen act to sequester carbon. Studying the processes that control nitrogen fixation rates is therefore vital for understanding ocean health. The team aboard RV Falkor will compare two methods of nitrogen fixation by continuously sampling and analysis data during the transit. The scientists will also use a highly innovative method flushing seawater with argon gas and measuring the hydrogen gas, which is produced in a 1:1 ratio with nitrogen during fixation. The new argon-hydrogen gas technique will address many problems recognized in current methods by using hydrogen as a proxy for nitrogen production. These methods are currently operating side by side in the laboratory, but will now be tested in the open ocean. The work of the team to assess new innovative methods is crucial for tackling how nitrogen fixation supports ocean life.
A Global Scientific Community
In order to answer pressing problems of ocean health, the scientists will use the results of the mission to establish a best practice of analytical technique. The procedures, data, and technology from this mission will be available for scientists around the globe, fueling future research.