Ten years ago I almost died in Mexico. It happened in the remote mountains several hours south of Oaxaca while on an anthropological expedition… exploring. I had a horrific vehicular accident, which left me traumatized for many years thereafter. Looking down at clouds, in a moist land of steep mountaintops, I fell from the 200-horse beast I had been guiding to the summit. I had seemingly fallen from heaven. My world began to crumble. This unfortunate incident opened my eyes to the many sacrifices, pros and cons of exploration. Sometimes the path to enlightenment is a treacherous, meandering road that must be navigated with an intrepid spirit as well as great physical and mental fortitude. While on the other hand, many have wandered off into vast expanses of open land and ocean seeking to expand their intellectual territories and to push the limits of what is humanly possible for man to achieve. The search for enlightenment often comes at great cost but once found, the benefits are invaluable.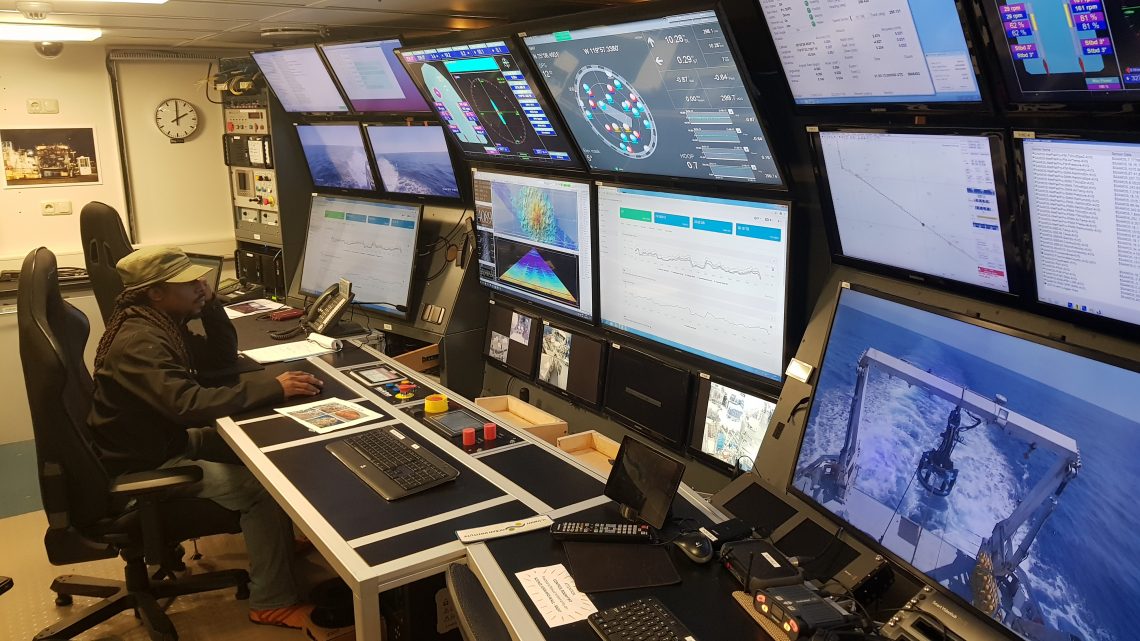 Immersive Investigations
As an interdisciplinary artist I have spent several years engaged in historical and anthropological investigations informed by immersive experiences. These investigations have carried me to far-flung places, exploring much of the Western Hemisphere. My work now focuses on the human experience and mankind's interaction with the phenomenon that is the ocean.
Without hesitation I jumped at the opportunity to journey back into Mexico, to once again commence another exploration – this time a venture into the deep darkness of the Pacific Ocean aboard Falkor. You see, in many ways, I was interested in confronting what is described in the motion-picture "The Neverending Story" as "The Nothing": the ominous dark clouded manifestation of disbelief and destroyer of imagination.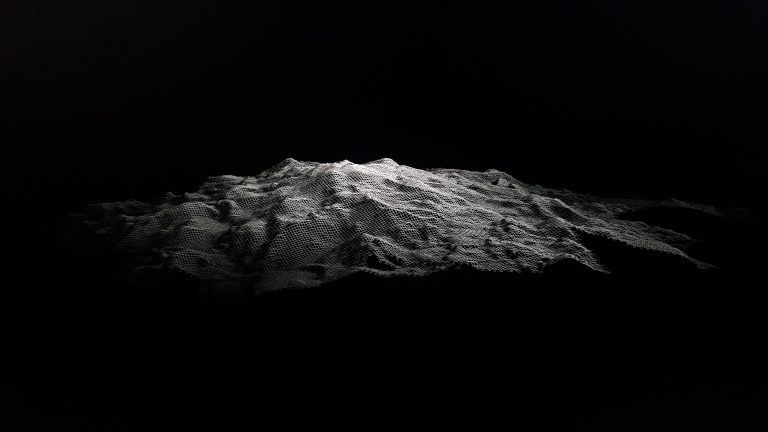 Since the inception of SOI one thing that has apparently remained consistent in their organizational structure is their attention to detail and belief in creative expression as vehicles to disseminate stimulating scientific content to much wider audiences. They help to shed light on the underworld while giving shape and form to the once invisible.
The naming history of the SOI's research vessels gives great evidence to that commitment. Clever references to popular classic films immediately tap into the collective consciousness – generations of imaginations of both fantasy and intrepid adventure. R/V Lone Ranger (the institute's first vessel) and R/V Falkor have both adopted their names from cult-classic motion-films. Copies of these movies are stacked amongst the volumes of research material found in the ship's library, almost as a pointed reminder to never stop dreaming… even about prospects seemingly beyond our current reach.
R/V Falkor adopts its name from the friendly magical dragon that assists The Neverending Story's protagonist in saving the world of Fantasia from destruction by "The Nothing." Aboard the ship's deck sits Auryn (the talisman representing the duality of two worlds) and the ROV SuBastian (named after Bastian, the shy ten-year-old character who opens up a magical book making him an integral part of the story scripted within). R/V Falkor is the manifestation of the film's fantastical creature transporting eager passengers between two worlds, to free us from the mysterious clouds of unknowingness and fear. It now brings me great honor to know that I too have been afforded an opportunity to contribute to yet another chapter in this most adventurous never-ending story.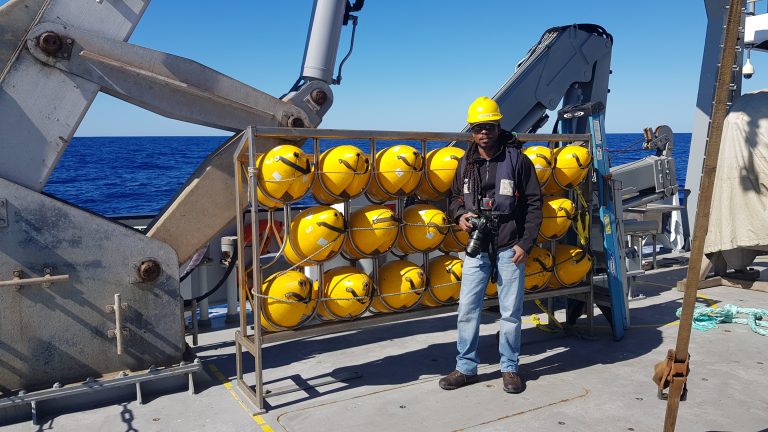 Personal Process
My creative process is heavily informed by personal experience, documentation, and historic research. During the first few days of my stay aboard Falkor, I have spent much time dedicated to learning not only about the scientific missions executed but also the undeniable passion of human imagination that has historically propelled such endeavors.
Gradually I have been getting accustomed to the ship's layout, its facilities, and the various crewmembers. I have also used this time to learn more from Falkor's marine technicians about various forms of data collection (multibeam technology in particular) so that I can more effectively communicate linkages between operations being conducted and the resultant data. My research thus far has consisted of training in multibeam technology, photo and video documentation, sketchbook notations, review of scientific literature and films, as well as informed interactions with those aboard.
Moving forward my intention is to compose a visual narrative that captures the captivating evolution of oceanography and the incredible advancements in exploration apparatuses employed over the years. Inspired by themes of fantasy and mythology that have forever been married to oceanic phenomena, I have built a metaphorical vocabulary to further enhance my visual articulations. Furthermore, I savour the time passed on this voyage, anticipating how this unique experience on the open ocean informs my creative process.
The journey continues…