My name is Alexis Haifley, and I am on board R/V Falkor as a Student Opportunities participant for this transcruise. I am finishing up the first year in my master's program at Evergreen State College, which is how I stumbled across this amazing opportunity with the Schmidt Ocean Institute. The main objective for this transcruise is to map – and name – previously unknown seamounts in the Pacific Ocean. However, seeing as the seamounts are 200+ miles offshore, and we still have a couple of days before we reach them, I have had some downtime to reflect on my experiences so far.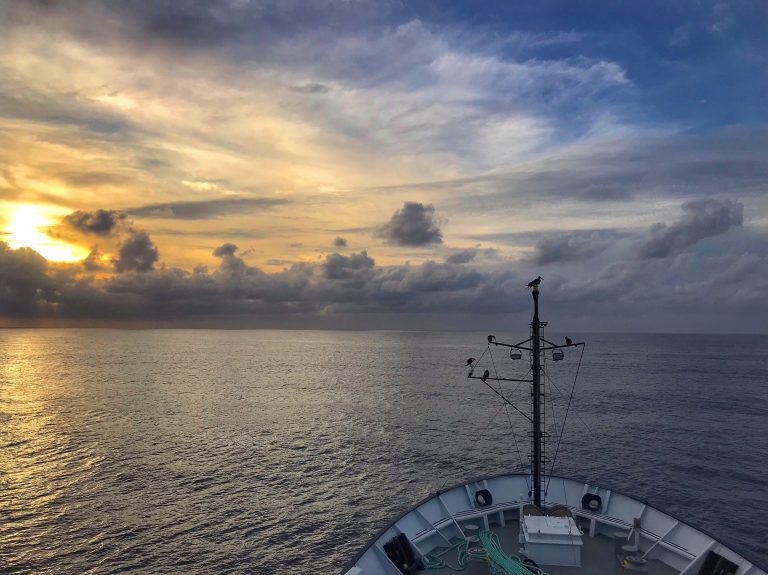 Being out at sea on a ship has brought together many hobbies, skills, and past experiences that I would never have predicted melding together so well. Nor would I have imagined they would prepare me for this adventure. For example, I have been camping in the backcountry for years, and also worked as a scuba instructor, both of which I have been thinking a lot about since we set sail.
Only What You Can Carry:
One example of a hobby that has made me acutely aware of the careful planning and calculations needed for a life at sea is backpacking. Obviously, living aboard R/V Falkor is much more comfortable than backcountry camping, but it made me appreciate of the meticulous preparation that goes into stocking supplies for a cruise. Much like backpacking, if you do not bring it with you, you will have to live without.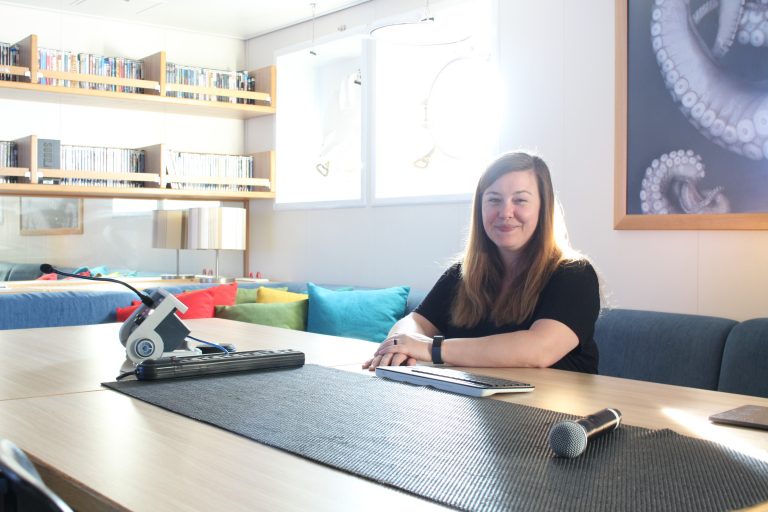 For backpacking one really only needs the necessities: food, water, and shelter. But how to plan when all of your necessities are housed spread over a five deck, 82.9-meter-long ship that needs fuel, tools, spare parts, and people to work it? The amount of forethought that goes into making sure the ship is carrying everything needed to fix an issue (should something go wrong) is mind-boggling. Suddenly the problems I have had in the past, like not remembering to pack tent stakes, seem pretty tame by comparison.
Jack of All (Scientific) Trades:
I have noticed that most of the crew on board, especially the Marine Technicians (with whom I have been working) have to be a jack of all trades. I am reminded of scuba diving as I watch them work: in scuba diving you need to be equal parts marine biologist, communications director, physicist, and engineer. For example, I need to know if the animals I am swimming with are dangerous; I have to be able to tell my dive buddy when I am low on air; I need to understand atmospheric pressure in order to calculate dive time; and I need to know how to troubleshoot equipment malfunctions underwater. I have observed similarities between the marine technicians and divers. The Marine Technicians on R/V Falkor need to be adept at communicating with not only each other and members of other departments, but with the team on shore as well. Additionally, they have to fully understand how the equipment works in order to know how to improve it for researchers needs, of spot when it is malfunctioning. They are a little bit renegade IT, communications, scientist, and educator.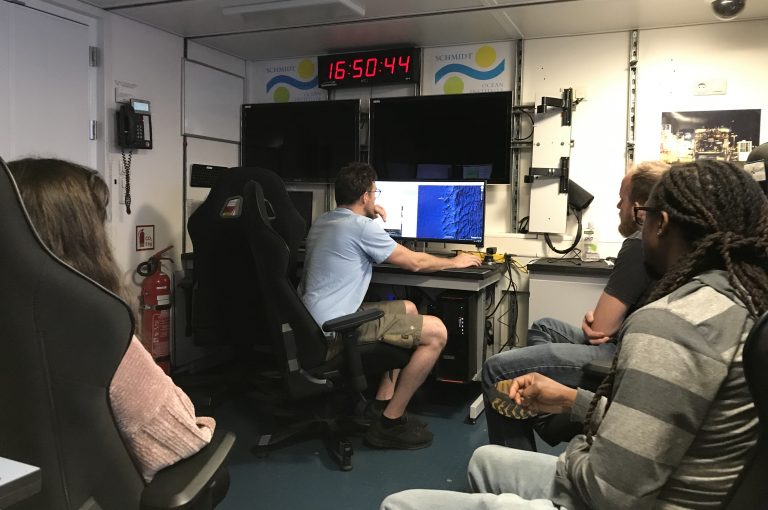 It is refreshing to see that some skills never go out of style, no matter how far out into the sea one ventures. For example, things like adaptability, patience, planning, creative problem solving, independence, and communication. Sure, I am learning so many new skills, and technologies – but it is nice to see transferable life skills popping up in unexpected ways during new adventures. I cannot wait to see what the next couple of weeks will hold.