SOI Expeditions Take a Deep Dive in the New SubROV Video Game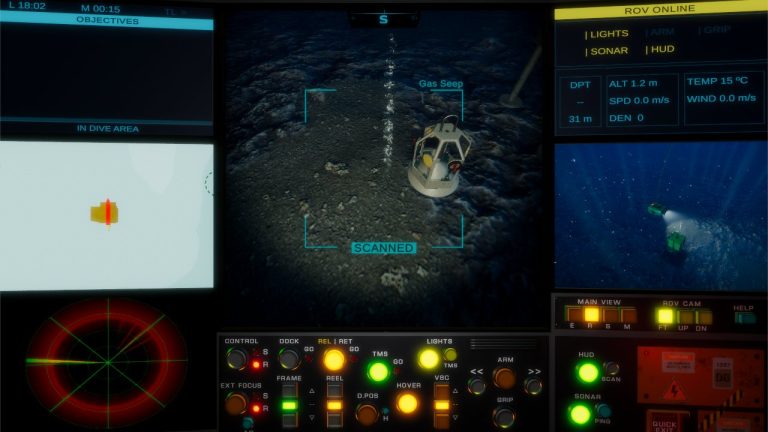 A new simulation game based on real-life ROV dive missions, SubROV, was released in December in collaboration with SOI. The game, developed by sqr3lab, puts players behind the control panel of an ROV to survey aquatic life, find shipwrecks, and more. Two of the game's missions are based on real-life ROV SuBastian dives from the Biodiverse Borderlands and Deep Sea Corals of the Phoenix Islands expeditions. The game received notable coverage from gaming and media outlets, has more than 11,000 downloads on STEAM, and has garnered numerous positive reviews. The graphics and artwork are awe-inspiring and based on many species filmed with ROV SuBastian.  Code cards for free game downloads will be given to this year's ROV MATE International Competition participants. You can learn more about SubROV or download the game.
SOI Imagery at the International Ocean Film Festival
Robots in the Deep, a short film collaboration between Natural World Facts and Schmidt Ocean Institute, is an official selection for the International Ocean Film Festival (IOFF).  Robots in the Deep explores the important of new technologies in deep sea exploration. The International Ocean Film Festival is an acclaimed ocean film festival that shows independent ocean-related films from all over the world. The 20th IOFF will take place in San Rafael and San Francisco, California April 6-16.
IOFF will also show Deep Rising, a new documentary directed by Matthieu Rytz and narrated by Jason Momoa, which prevalently features deep-sea footage collected by ROV SuBastian. Deep Rising originally premiered at the 2023 Sundance Film Festival and explores the importance of the deep ocean for our planet and the consequences of deep-sea mining.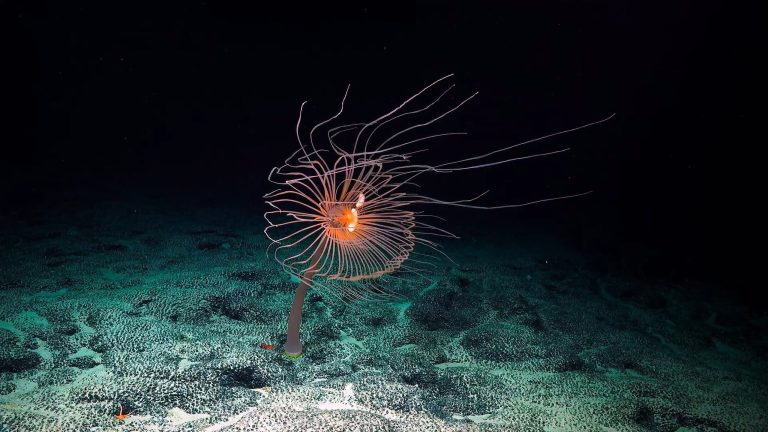 We invite you to share the newsletter with your friends and encourage them to subscribe, so they do not miss our first-look at Schmidt Ocean Institute's activities.
Winter Newsletter 2023 • Menu
Subscribe to our quarterly newsletter