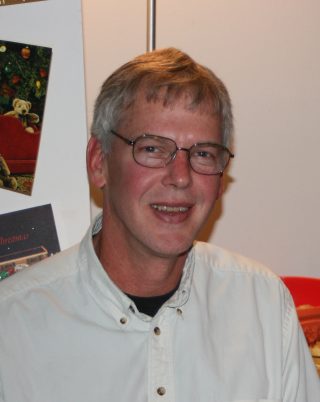 William Landing has earned degrees in Chemistry (UC Santa Cruz, BS, 1975 and Ph.D. 1983) and Chemical Oceanography (University of Washington, MS, 1978). He studied river chemistry in California and the aquatic speciation of trace elements in Swedish and Norwegian fjords during two post-doctoral appointments. He joined the faculty in the Department of Oceanography at Florida State University in 1985. He is currently a full professor in the new Department of Earth, Ocean, and Atmospheric Science, formed in 2010 via merger of the FSU departments of Oceanography, Geological Sciences, and Meteorology.
His research interests include the biogeochemistry of trace elements in marine and fresh waters with emphasis on the effects of biological and inorganic processes on dissolved-particulate fractionation, solution speciation, and redox chemistry; the development of analytical schemes for studies of trace element concentrations, equilibrium complexes and redox states in natural waters and the atmosphere; the chemistry and deposition of atmospheric aerosols and precipitation, and mercury cycling in the atmospheric and in aquatic environments. More specifically, Bill and his research team study how natural and pollution dust that is blown off the continents affects marine biological productivity. He is an active participant in the US GEOTRACES and CLIVAR/Repeat Hydrography research cruise programs, and helped lead an international GEOTRACES research program in the Arctic Ocean in 2015. These research projects are focused on the impacts of climate change on the chemistry and ecology of the ocean. In addition to these projects, Bill has studied mercury deposition to the Florida Everglades, river runoff of mercury to the Gulf of Mexico, chromium levels in Tallahassee drinking water, and nutrient pollution at Wakulla Springs from the local sewage treatment plant. He has published 100 peer-reviewed research papers resulting from these research projects and brought in over $8 million in external research funding to FSU.
Bill has chaired the Leon County Science Advisory Committee for the past ten years. He is a member of Alpha Chi Sigma (academic chemistry fraternity), the American Chemical Society, the American Geophysical Union, the American Society of Limnology and Oceanography, The Oceanographic Society, and the Union of Concerned Scientists. He is a courtesy professor in the Department of Chemistry and Biochemistry at FSU, an Honorary Visiting Professor with the Faculty of Science, University of Plymouth, UK, an Associate Editor for the journal Marine Chemistry, a former Chair of the Geochemistry Division of the American Chemical Society and a member of the international GEOTRACES Data Management Committee.
At UC Santa Cruz, Bill played basketball as a "Banana Slug" and was a founding member of the Nuclear Whales Saxophone Orchestra. Currently, Bill plays saxophone with the Tallahassee Swing Band and the ACME Rhythm and Blues Band, and has played the sax on all 7 continents.
Cruises: