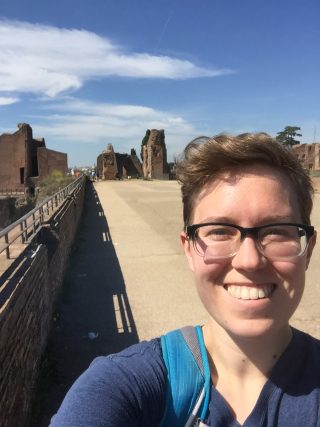 Virginia Biede is a deep-sea ecologist interested in community structure and disturbance ecology. After spending several years on commercial fishing trawlers as a fisheries observer, Virginia is committed to studying the recovery of natural habitats as she has seen first hand how they can be easily disturbed.
Virginia will be starting as a graduate student this fall of 2019 at Florida State University in the department of Ocean, Earth, and Atmospheric Sciences. She will be working on research in the Baco-Taylor lab investigating cold-water corals as well as trawling impacts on seamount communities. During the summer of 2019 she spent in California as an intern at the Monterey Bay Aquarium Research Institute investigating the impacts of increased nutrients and sedimentation at Station M, a long-term time-series off the California coast positioned at a depth of 2.5 miles (4000 meters). In 2018 she received a Masters of Research from the University of Southampton, and has spent two years researching the impacts of a commercial gas pipeline on a natural soft sediment community along a depth gradient.
During her time at the University of Southampton, Virginia also worked as a part of the benthic ecology team aboard the RRS James Cook. Here she continued the Porcupine Abyssal Plain Sustained Observatory data collection and sampled to a depth of 3 miles (4850 meters). Her research cruise experiences also include several hours aboard the R/V Ira Darling at the Darling Marine Center while obtaining a Bachelors degree from the University of Maine. Overall, including her research experiences and fisheries experiences, Virginia has spent well over a year of her life aboard vessels and is looking forward to her cruise on the RV Falkor.
Cruises: